Brevard County, nestled on the east coast of central Florida, has seen tremendous population growth over the past decade. Recently, Temple Israel, a mainstay Reform congregation in the area, sold eight acres of their ideally located ten-acre property to Chabad of the Space and Treasure Coasts. The changeover represents a unique moment of cooperation toward a community's strong Jewish future.
Interstate 95 is the United States' most used highway, running along the eastern seaboard from Miami to Maine. In Florida, I-95 is the main artery of the state's Atlantic Coast, connecting every major city in Brevard County, a seventy-mile long strip colloquially known as the Space Coast thanks to NASA's prominent Kennedy Space Center in Cape Canaveral.
In the last decade, Brevard County's population has grown by more than ten percent. Business-friendly state policies have drawn aeronautics titans like Boeing, SpaceX, and Aerion Corp to the area, and the booming economy has put real estate in high demand.
Get off at Exit 191, in the heart of Brevard County, and you'll be greeted by a large shopping hub, a hospital, and dozens of brand-new housing units under construction. Right in the midst of the bustling neighborhood sits an expansive ten-acre property marked by a ten-foot-tall menorah.
You have arrived at the newest facility of Chabad of the Space and Treasure Coasts.
In a corner of the acreage sits a brand-new construction, the downsized Reform synagogue. Temple Israel had owned the entire property until it sold off eight acres to Chabad in 2018. It now stands adjacent to the Chabad center, a mise en scéne that frames the story of an evolving Jewish community.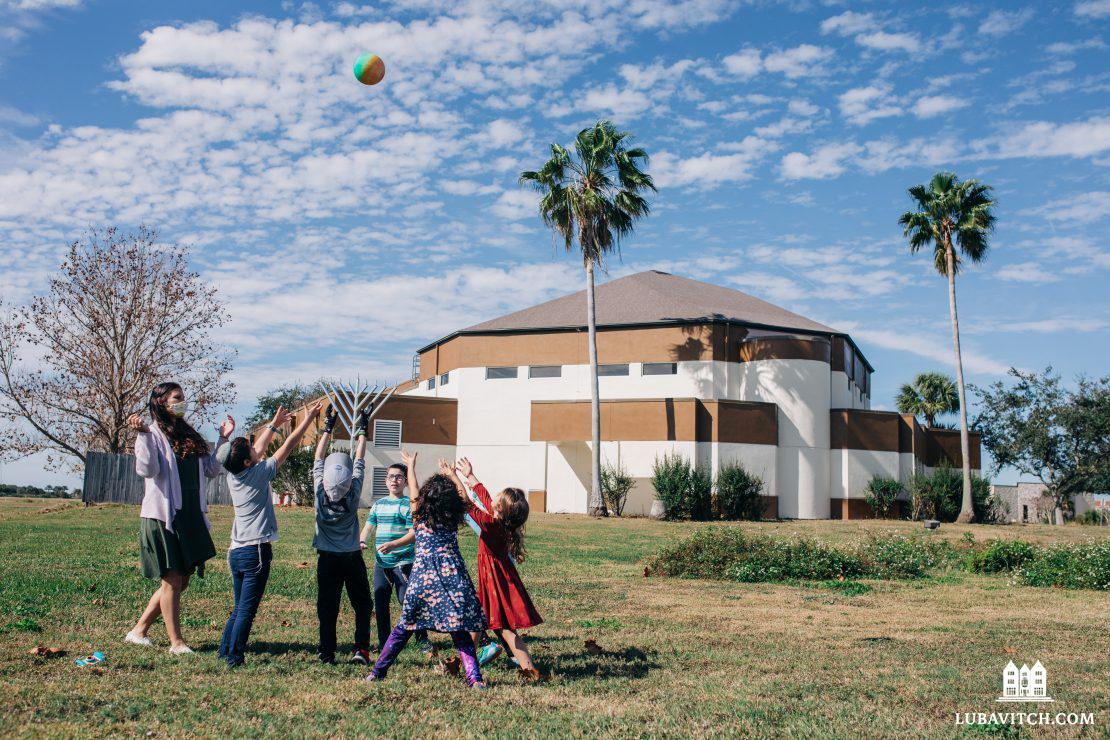 Master-Planned Synagogue
In the early 1960s, Brevard County's population boomed, as thousands of space engineers, physicists, computer specialists, and technical experts flocked to the area during the golden age of American space exploration. The county's Jewish population grew apace, and in 1965, established the Reform Jewish congregation Temple Israel. In 1997, the congregation purchased a ten-acre property in the master-planned community of Viera, a town whose name means "faith" in Slovak. At the time, the land was just cow pastures.
Temple Israel had high hopes, but growth slowed, and by 2008, when the community was hit hard by the stock market and subsequent housing crash, the congregation fell far short of their projected growth. Maintaining the large property became increasingly untenable.
"We started to lose members, and we were having money issues," explains Jeff Fishkin, president of Temple Israel's board, about the decision to sell. "It was a very large, ideally located property right in the heart of Viera, and we had many interested buyers."
One of them was an organization Fishkin already knew well. After outgrowing their center in Satellite Beach, a neighborhood twenty minutes away, Chabad of the Space and Treasure Coasts was looking to expand their facilities in the Viera-Melbourne area. Working together, Chabad and Temple Israel's leadership devised an arrangement where the Reform congregation would downsize to a smaller building in a corner of the property, selling the majority, and more public-facing parts, of the land to Chabad. When presented with the offer, 95 percent of Temple Israel's members voted in Chabad's favor. With a major gift by long time member and holocaust survivor, Seymour Baum, the timing was perfect and the sale went through.
"The idea that there would be a continuation of Judaism, which was the original intention of purchasing the property, was a positive factor," says Fishkin. "It also helps that we have built a relationship over the course of thirty years. We like Chabad. They have been good friends." Fishkin, who grew up in an Orthodox family in the Rockaways, New York, says he feels comfortable in either congregational setting. "We have a few members who attend both Reform and Chabad. We all respect each other."
Building Bridges
Back in 1990, when Rabbi Zvi and Shulamit Konikov were newly appointed Chabad emissaries to Brevard County, the small Jewish community was mostly secular and non observant. Still, the Konikovs moved forward. They introduced a variety of holiday and educational programming, opened a Hebrew school and held weekly services in their home.
One relationship at a time, Chabad planted roots in the area and opened a center in Satellite Beach, a small city on a barrier island. The location, while modest, attracted families of all ages. The Konikovs opened a preschool and day camp and invested heavily in adult educational classes. They also partnered with the Jewish Federation in community-wide events, and contributed to local Jewish programming.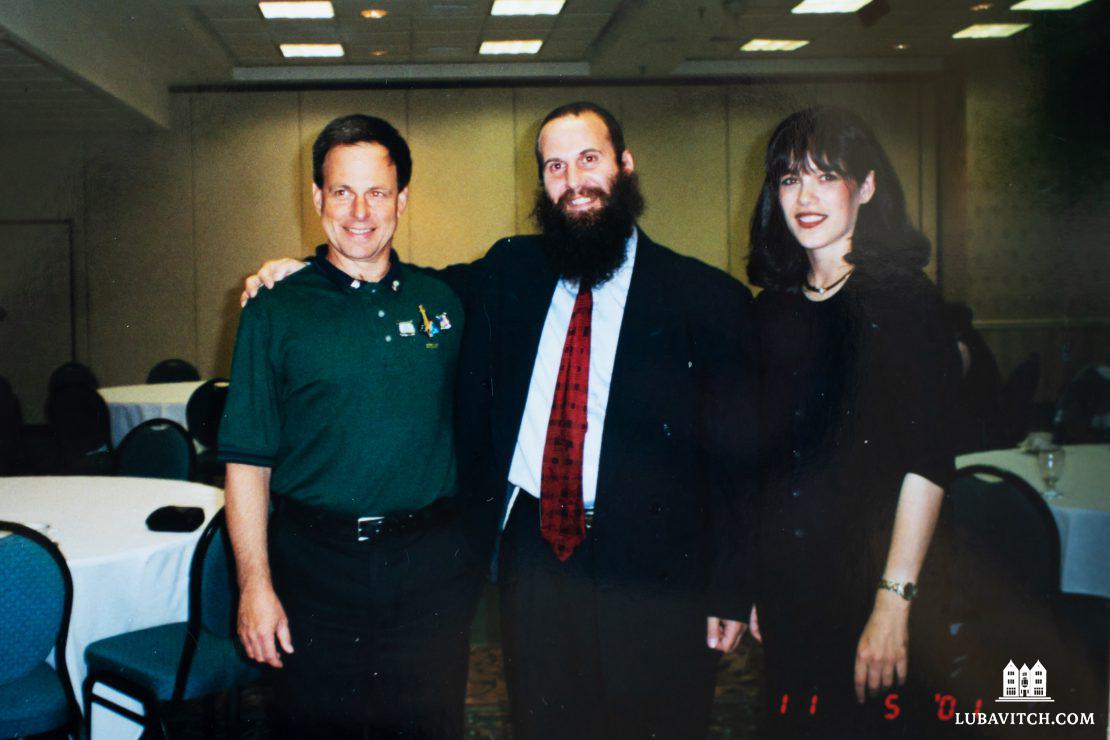 "He brought a lot to the community," says Fishkin, a NASA engineer. "Yes, when Chabad first arrived, there was some antagonism, which there will always be when there is a new guy in town, but most in the community accepted him and embraced what he had to offer."
The Konikovs developed personal relationships with many of the non-Orthodox Jewish clergy in town, an effort influenced by an early encounter they had in Brevard County.
"In 1990, we were told to go meet with Rabbi Paul Grob, of blessed memory, the rabbi of the Conservative congregation," says Konikov. Cognizant of a history of hostility towards Chabad from Conservative and Reform congregations, Konikov remembers being "incredibly nervous" about the meeting. But when he and Shulamit walked into the rabbi's office, they were surprised by a large photo of the Lubavitcher Rebbe on the wall. Rabbi Grob, they soon learned, had often visited the Rebbe. "The Rebbe had instructed him that his role as a rabbi was to fan the flame of the Jewish neshamah." For Konikov, that early seed of connection was a moving reminder that his role was to work across denominational differences and bring the community together.
As the community evolved, the Konikovs' overtures were reciprocated. In 2015, when the Conservative Congregation Beth El closed its doors, they passed on their two heirloom Torah scrolls to Chabad in exchange for lifetime membership with Chabad for its remaining members. Now, as Temple Israel's congregation dwindled, its leadership saw Chabad's acquisition of their property as a positive path forward that would strengthen the Jewish community as a whole.
Bob Goldstein, a former business owner who retired and moved to Viera in 2015, is a member of Chabad. The nuanced background of the sale was key to its success, he says. "Do I think that every community can do what Chabad and Temple Israel did? No. It is very much based on the individuals involved and the history of mutual respect and acknowledgement of the other."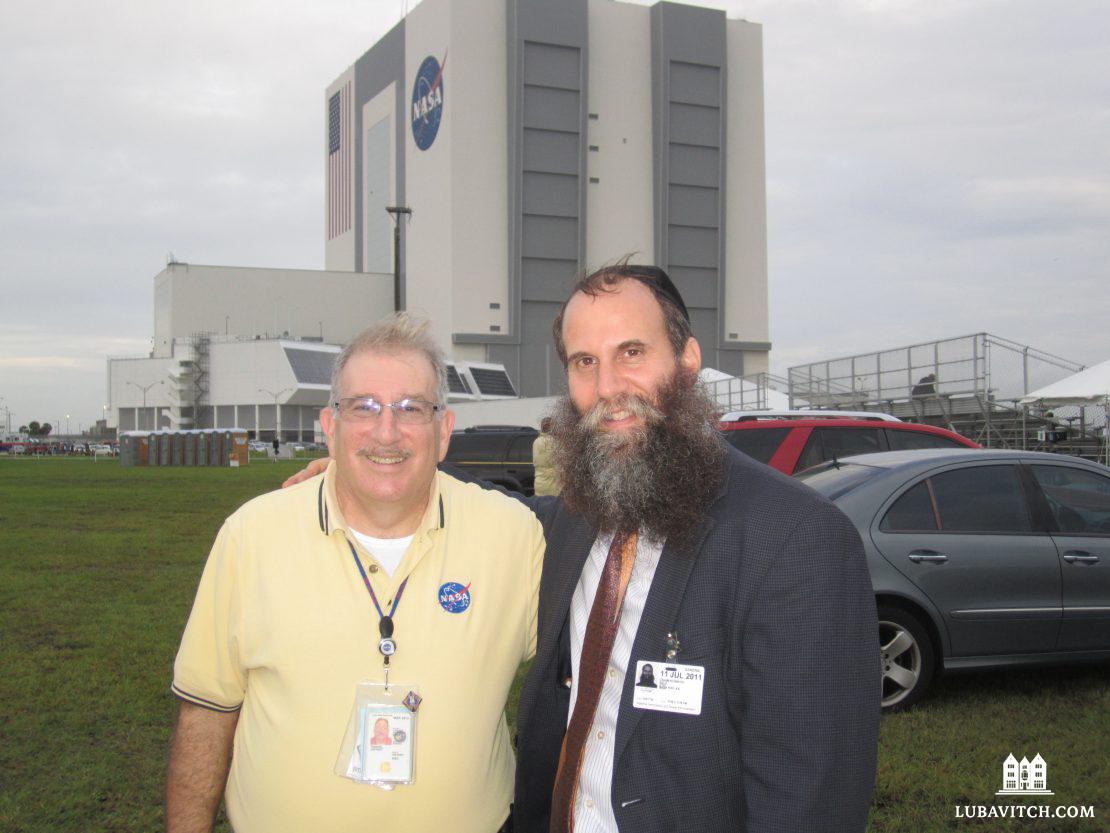 An Evolving Community
When Chabad representatives began arriving in cities and towns across the country in the 1960s and '70s, Reform and Conservative congregations were less than enthusiastic. Religious differences between the denominations aside, Chabad's public celebrations of Judaism, with town-square menorah lightings and door-to-door mitzvah campaigns, were antithetical to Reform's long-held conviction that Judaism ought to be a matter of private practice. Reform leadership openly criticized Chabad.
Dr. Susan Pinsky-Cohen grew up active in the Conservative movement. When she moved to Brevard County, she joined a local Conservative congregation and was heavily involved in the synagogue's preschool and day school, hoping to provide a strong Jewish education for her four children. At first, she says, she was "intimidated by Chabad and what they represented." But an invitation from Shulamit Konikov to a Shabbat meal changed that.
"When I got there, I remember my babies were crawling under the table pulling at things, and the Konikov family was just laughing along. It was so warm and inviting and I felt fully embraced. To me, they represented such a complete love and joy in Judaism." Relieved to find a politics-free experience at Chabad, she started attending their services. "They represented a commitment to everything Jewish. I felt connected with my Jewish soul."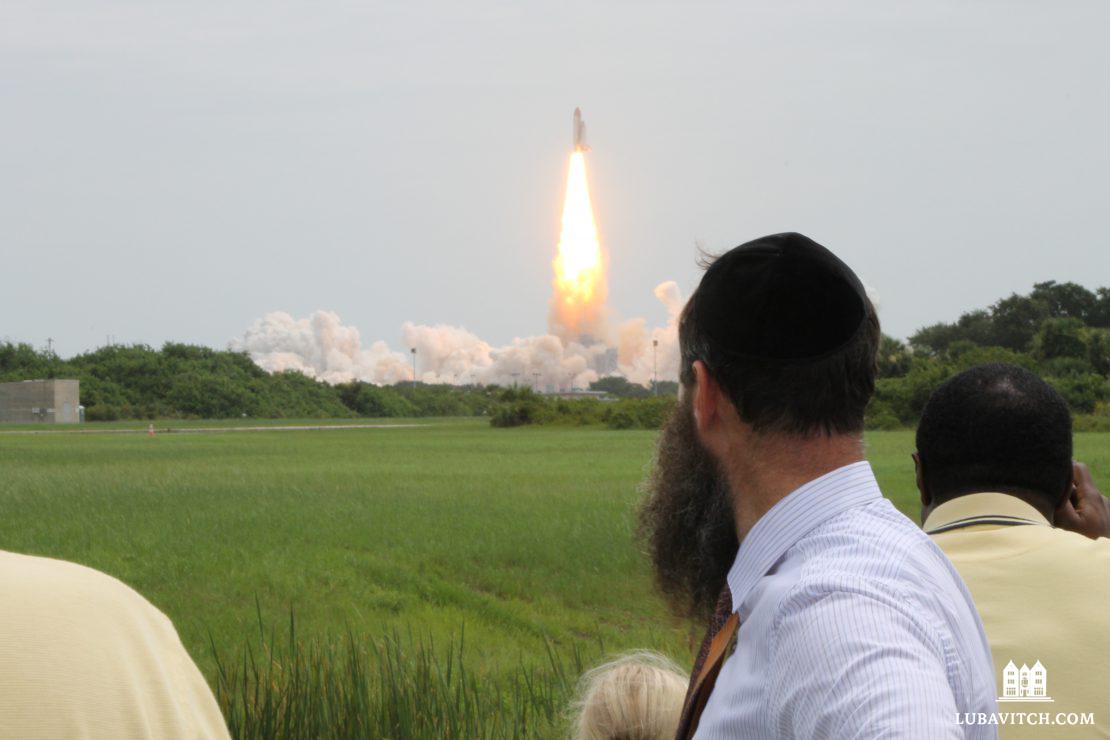 What's Next?
The sanctuary in Temple Israel's new building seats 250. Fishkin believes that the synagogue can continue to serve its congregation, comprised mostly of older retirees, but admits its long-term prospects are uncertain. "I do see a lot of Jews, but I do not see a lot of affiliation to organized Jewish institutions," he says. "I do not know what that means for the future. Maybe we will be able to build up again, but I do not know."
Dr. Pinsky-Cohen is more emphatic: "We need to be very worried about the future of the Jewish community, because our families are so apathetic. My children are some of the only kids their age to be involved with a synagogue. Jewish organizations need to approach the situation like they are resuscitating a very sick patient. We need to bring people in the door to rekindle their Jewish spirit."
She is hopeful that Chabad has a vision for the future that can work. "From my experience, Chabad works on a micro-level, investing in individual and family relationships. It is the only way to build community." In fact, that approach worked for Pinsky-Cohen's husband who had been alienated from formal Judaism. Years of exposure to Chabad thawed Howard Cohen's attitude, and a few months ago, he took the lead in organizing and ordering menorahs for Chabad's hundred-car Chanukah parade.
Konikov attributes Chabad's success to the Rebbe's forward-thinking emphasis on education and youth. Chabad offers a robust adult-education program—its popular JLI courses draw up to ninety students per class. Youth-oriented holiday programming and a growing preschool are investments in the next generation.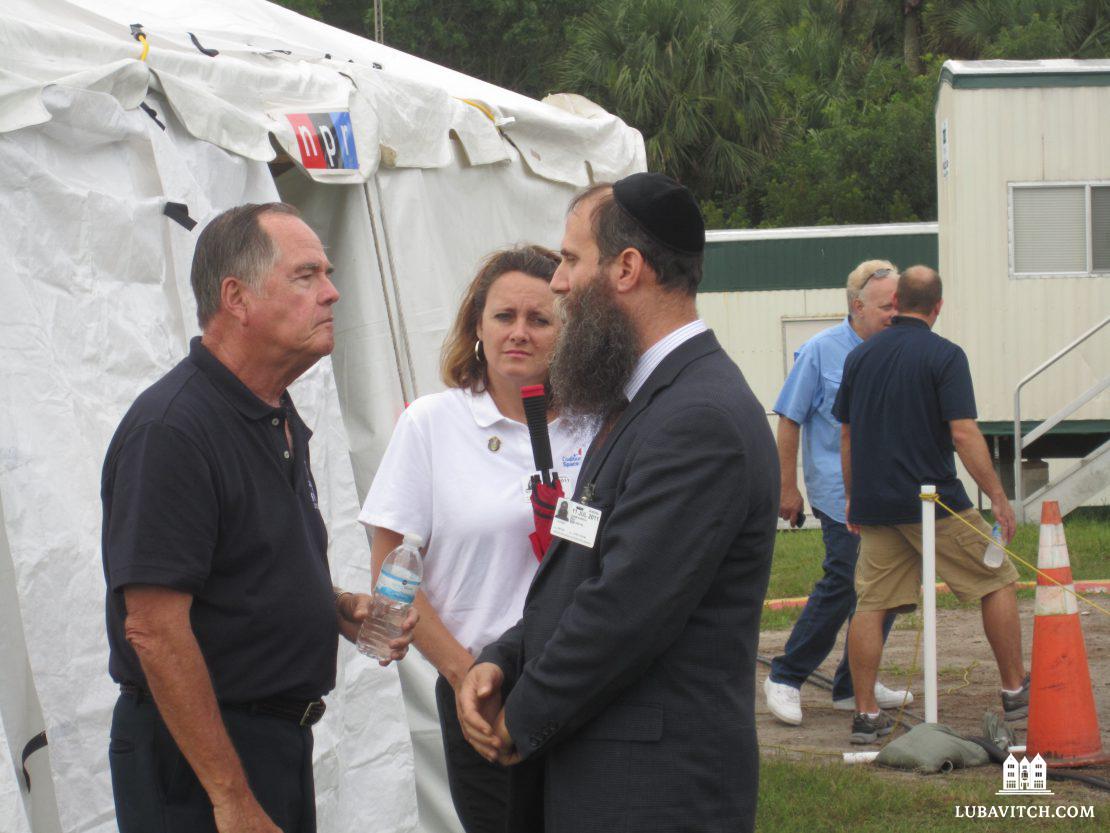 As Brevard County's demographics shift, the Konikovs are thrilled that Chabad is well-placed to welcome the tens of thousands of new residents. While old Jewish Federation records officially list two thousand Jewish households in Brevard, local leadership estimates the current number as closer to fifteen thousand Jews county-wide.
Recently, Konikov came across a 1948 letter from the sixth Chabad Rebbe, Rabbi Yosef Yitzchok Schneerson (1880-1950), recorded in a book of his correspondence. Rabbi Schneerson writes that the Florida Jewish community should build a mikvah and a Jewish day school in the region between Daytona and West Palm Beach. Today, seventy-three years later, in this exact location, Chabad has imminent plans to break ground on Brevard County's first-ever mikvah – and the first mikvah ever to be built between Daytona Beach and West Palm Beach, a distance of over 200 miles. The expansive new property will also allow Chabad to grow their small Jewish school, which currently serves children up to first grade. "The Rebbe's vision is today's reality," he says.
The open acreage offers new opportunities for Chabad. "We have enough space here to draw the whole community, to build a mikvah, to grow our school," Konikov says, describing plans to build additional classrooms, an enlarged sanctuary, and a social hall. To accommodate the growth of the wider community, the couple is also expanding its Satellite Beach location, and is currently working on a remodel of the $2 million facility in that location.
Fishkin suggests that Chabad of the Space and Treasure Coasts' unique collaboration with Temple Israel may set a new precedent for interdenominational cooperation. He is optimistic for the future and sees the synergy between the organizations as a boon.
Konikov feels the same. "The fact that when Temple Israel needed to downsize they chose to build their new facility as a neighbor to Chabad shows that this new campus can be a leading force for Judaism in Brevard County. We are concentrating the Jewish footprint for greater impact."The property's prime real estate right off the I-95 means any neighborhood in Brevard County is never more than a twenty-minute drive away. The easy physical access aligns perfectly with Chabad's mission and Temple Israel's intentions. "This property can become a focal point for Jewish activity in the county, instantly recognizable to anyone Jewish in Brevard," Konikov says. "They know that Chabad's location in Viera is thriving with Jewish life."
This article appeared in the Lubavitch International Magazine – Spring 2021 issue. To subscribe and gain access to previous magazines please click here.