As antisemitism rears its ugly head on campuses across the U.S., Chabad on Campus centers are pushing back with Jewish pride.
At the University of Southern California, days after students marched chanting hateful slogans, more than one thousand students gathered outside the Chabad Jewish Student Center for Shabbat 1000. Table after table of smiling faces enjoyed a multi-course Shabbat dinner in an expression of Jewish pride amid adversity.
"What a display of Jewish pride at Shabbat 1000, as we were joined by more than one thousand students for a beautiful Shabbat dinner on Severance St.," said Rabbi Dovid Junik, who recently joined the staff at Chabad of USC along with his wife Mushky. "The haters cannot divide us. We unite, we stand proud, and we grow. Am Yisroel Chai!"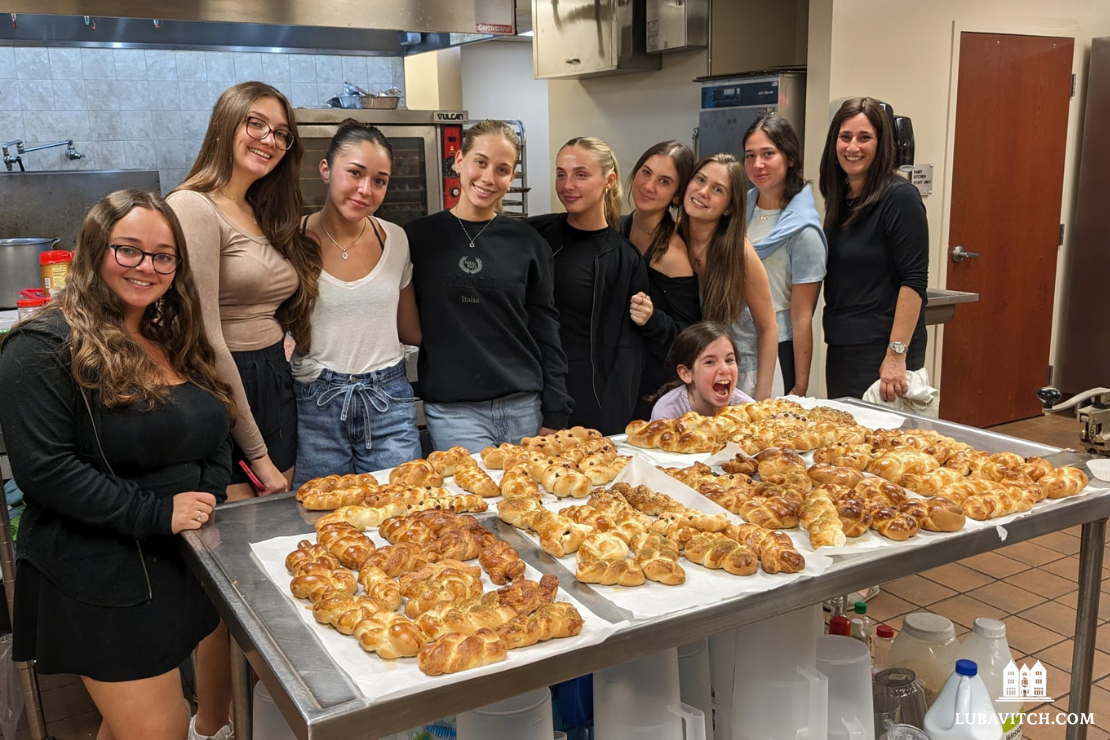 Thousands of miles away that same day, Chabad at the University of Delaware hosted the largest Shabbat dinner on campus that UD has seen in its 280-year history. More than four hundred students joined Mega Shabbat 2023, and Rabbi Avremel and Shulie Vogel, who direct Chabad at UD, have pledged that next year's Mega Shabbat will be even larger.
And at the hundreds of Chabad on Campus locations in between, thousands upon thousands of students are standing tall and proud, responding to hate and darkness with light that is shining brighter than ever.
Chabad at Emory, led by Rabbi Zalman and Miriam Lipsker, hosted a Unity Shabbat, as some one hundred students gathered in solidarity with the Holy Land. Dozens lit Shabbat candles, and then they sat down around elegantly-set tables to celebrate Shabbat as proud Jews. Emory students have been active in support for the Jewish People and Israel throughout this crisis, as they've baked hundreds of loaves of challah bread, with proceeds from sales used to purchase essentials for IDF soldiers.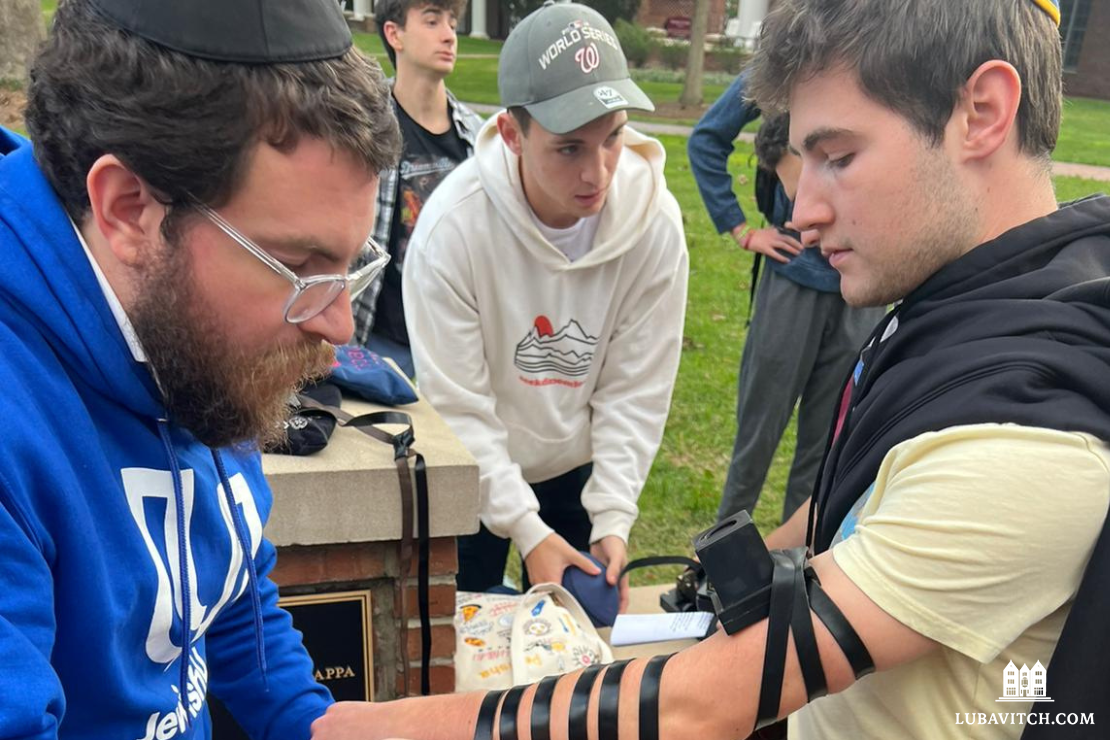 And after a student wearing a yarmulke was harassed by an antisemitic individual, the Lipskers led hundreds of people who gathered in response to show their Jewish pride, singing "Am Yisrael Chai."
At Elon University in North Carolina, more than one hundred Jewish students cried, prayed and sang together. They put on tefillin, resolved to light Shabbat candles, and gave charity in the merit of the Jewish People.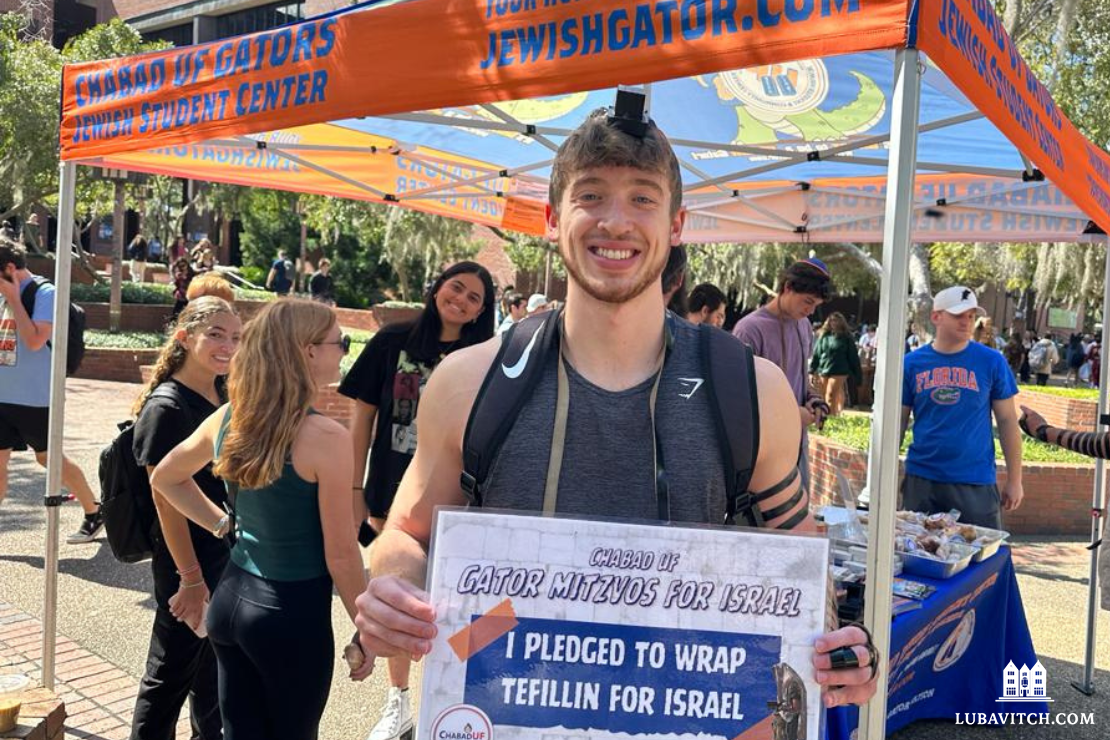 At the University of Florida in Gainesville, a table set up by Chabad on campus saw hundreds of students resolve to put a mezuzah on their door, put on tefillin or light Shabbat candles for Israel.
And thousands of Jewish students joined their Chabad on Campus rabbis and rebbetzins at the March for Israel on the National Mall in Washington, DC, to show their Jewish pride and solidarity with their fellow Jews. Rabbi Mendy Heber, who led a group from William and Mary College in Williamsburg, Virginia, summed it up when he said, "Today I have witnessed one of the greatest Jewish events in modern-day history. Jews from all walks of life have come together for a call of action: uniting in prayer, uniting for the release of all the hostages, and uniting as one big family. May our prayers be heard and may we see the biggest miracles in our time. Amen."