Two new Chabad centers opened in Japan, just in time for Passover this year, bringing the total in the country up to four. Rabbi Shalom Duber and Rachel Vaisfiche moved to Takayama from Israel, and Rabbi Dovid and Chaya Mushka Posner with their toddler, Mendel, moved to Kyoto from the U.S. Both centers, like many others in Asia, will be dedicated to serving Japan's Jewish travelers, mostly young Israeli backpackers.
"The number of visitors to Japan has been increasing dramatically," says Chabad's regional director, Rabbi Mendi Sudakevitch of Tokyo. Last year, the country attracted 30 million visitors "and we're excited to reach more of them." He and his wife, Chana, assisted the couples in finding spaces to host the upcoming Seders, which are each expected to attract around 150 participants.
Kyoto
Kyoto, once the capital city of Japan, is the number one tourist destination in the country and considered the heart of Japanese culture. The city is less than an hour away from the larger Jewish community in Kobe. Rabbi Posner, a California native, brings with him the skill of kosher slaughter, making it much easier to procure kosher meat in Japan. They're not new to this way of life: the rabbi and his wife, who is from Venezuela, are children of Chabad emissaries.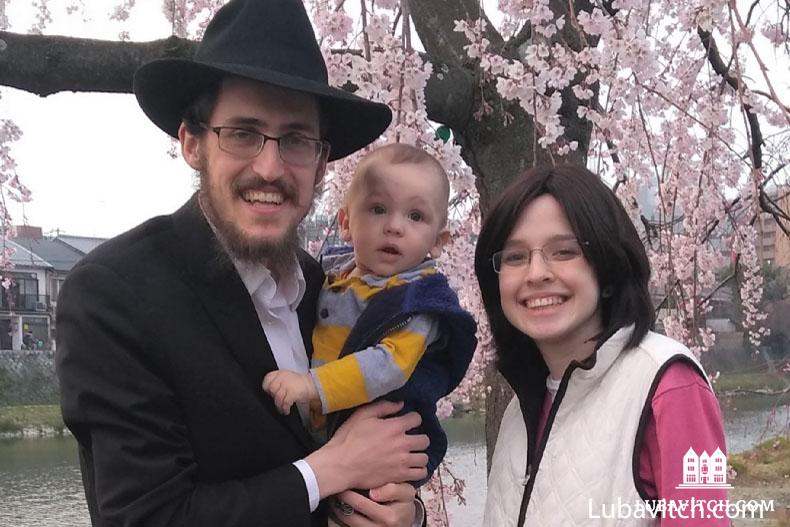 Takayama
The village of Takayama, in the Gifu Prefecture and Japan Alps, is smaller than Kyoto and very welcoming, with signs posted in many languages including Hebrew. Though Rabbi Vaisfiche doesn't know of any Jew living there permanently, he estimates 40,000 Jewish travelers visit the area, with more coming each year. The center is opening at the behest of the city council. "We've arranged for visiting rabbis to direct holiday programming in Takayama in the past," says Sudakevitch, "but the community, including the town's city council and mayor, who isn't Jewish, recognized the need for a permanent center and turned to us requesting and encouraging the opening of one."
By working with young travelers away from their homes and families and in a foreign country, Vaisfiche aims to provide for their material needs just as much as their Jewish needs. "Helping a Jew out materially is really a spiritual task. Our home will be open to all, and we hope that by welcoming travelers for a hot meal and some company, we can also introduce them to Judaism."