It's the day before Thanksgiving and the kitchen at the Bistro Kosher Deli in Park City, Utah is bustling. A team of volunteers, dressed in PPE move around preparing tens of individually packed turkey dinners for the homebound and needy.
Directors of Chabad Lubavitch of Park City, Rabbi Yudi and Devori Steiger, operate the bistro—the only Kosher restaurant off a ski resort in the nation. They say the Thanksgiving drive is a continuation of efforts they launched in April in the early days of the pandemic to provide Shabbat and holiday dinners to those in need.
"It began with Passover," Devori says. "We realized there would be people home alone and we wanted to make sure they would enjoy a festive holiday dinner." So the Steigers prepared three-course dinners, and delivered them, along with all the seder necessities to the elderly and needy around Park City.
The response was heartwarming. "We saw peoples' faces, they were touched. It was the height of the pandemic and many were feeling lonely; receiving a freshly cooked holiday meal was like receiving a COVID-safe hug," Yudi says. So the Steigers continued, and like many other Chabad centers they packed Shabbat-to-go packages each week and holiday packages for Shavuot and the High Holidays.
Six months later, Thanksgiving was on the horizon and though it's not a Jewish holiday, Yudi felt they had to do something. "Showing gratitude is a cornerstone of Judaism, we start every day by giving thanks to G-d in the Modeh Ani prayer," he says. "And one of the greatest ways of showing our gratitude to G-d is by caring for those who have less than us." So he spread the word, asking people to nominate families in need, volunteer to help with cooking, packing, and delivering, and sponsor a meal, or two.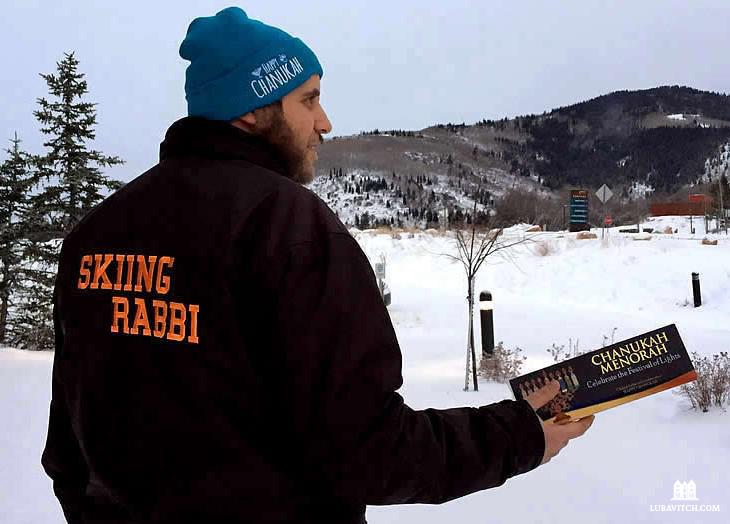 The responses started flooding in. "We live in a beautiful community and everyone wants to be a part of this project, everyone wants to give," Yudi says. With sponsors, volunteers, and a list of recipients in place, they made a bulk order of Kosher turkey and supplies to be driven in from Los Angeles, ten hours South West.
The meals will be delivered on Thursday to the homebound, elderly, hospitalized, and needy families. Volunteers have offered to come in from over an hour away to help with deliveries to their locales.
"Thanksgiving is usually a day people spend with their families, but this year they aren't traveling so they're using their time to help others celebrate," Devori says. Other volunteers were planning to work, but when they heard about Chabad's project they chose to take off work and join the efforts.
"Seeing how much people want to help out is encouraging," Yudi says. "Unfortunately we are still in a state where people are stuck at home or restricted, but witnessing people come together on behalf of others is what Thanksgiving is truly about."