Meet Rabbi Ahron and Chaya Blasberg. Here's what they have to say about the Caribbean island they call home: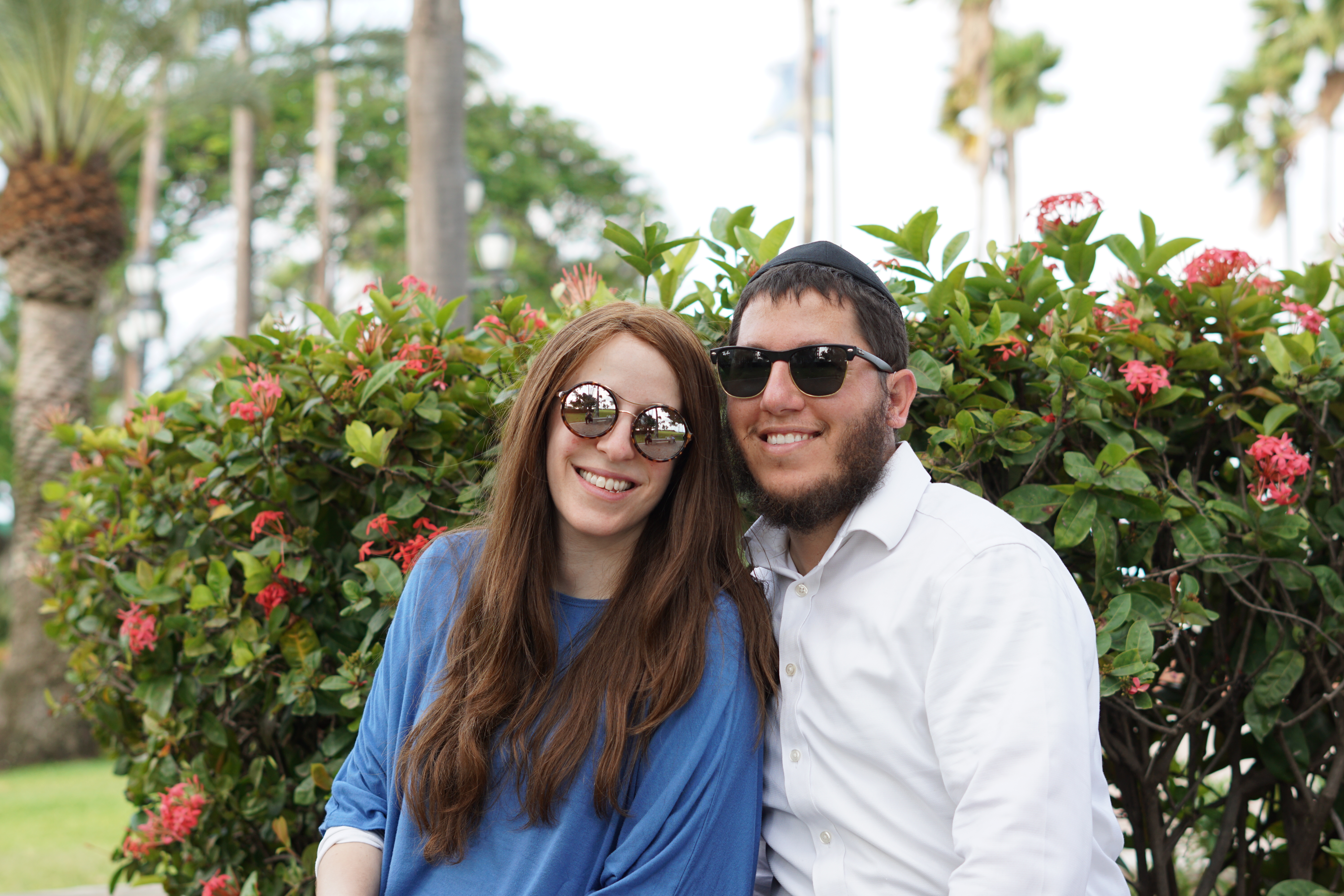 The Blasbergs pose at beautiful Wilhelmina Park near the seaport
There are around 100-200 Jews living on the island full-time. Some were born there and some are older folks who moved to the island after they retired. There has been a Jewish community in Aruba since the 1700s-early 1800s.
Nearly 1.5 million tourists visit the island annually. Aruba is the perfect place to relax, it's a very peaceful, safe, hospitable, friendly island with stable weather. The locals are very friendly and weather is generally perfect sun, wind, and sand.
Ten percent! of the tourists who come are Jewish. A couple hundred Jews pass through the Chabad House each year with many around holiday season in the winter.
Currently there are no kosher restaurants in Aruba, but American products with kosher certification are carried in local groceries. Whatever isn't found here, like kosher dairy, meat, and wine, Chabad imports. Contact for kosher catering service delivered right to your hotel.
Favorite place? While you're there, check out tallest mountain (Hooiberg Mountain) from where you can see the entire island. And don't miss the sunset over the ocean.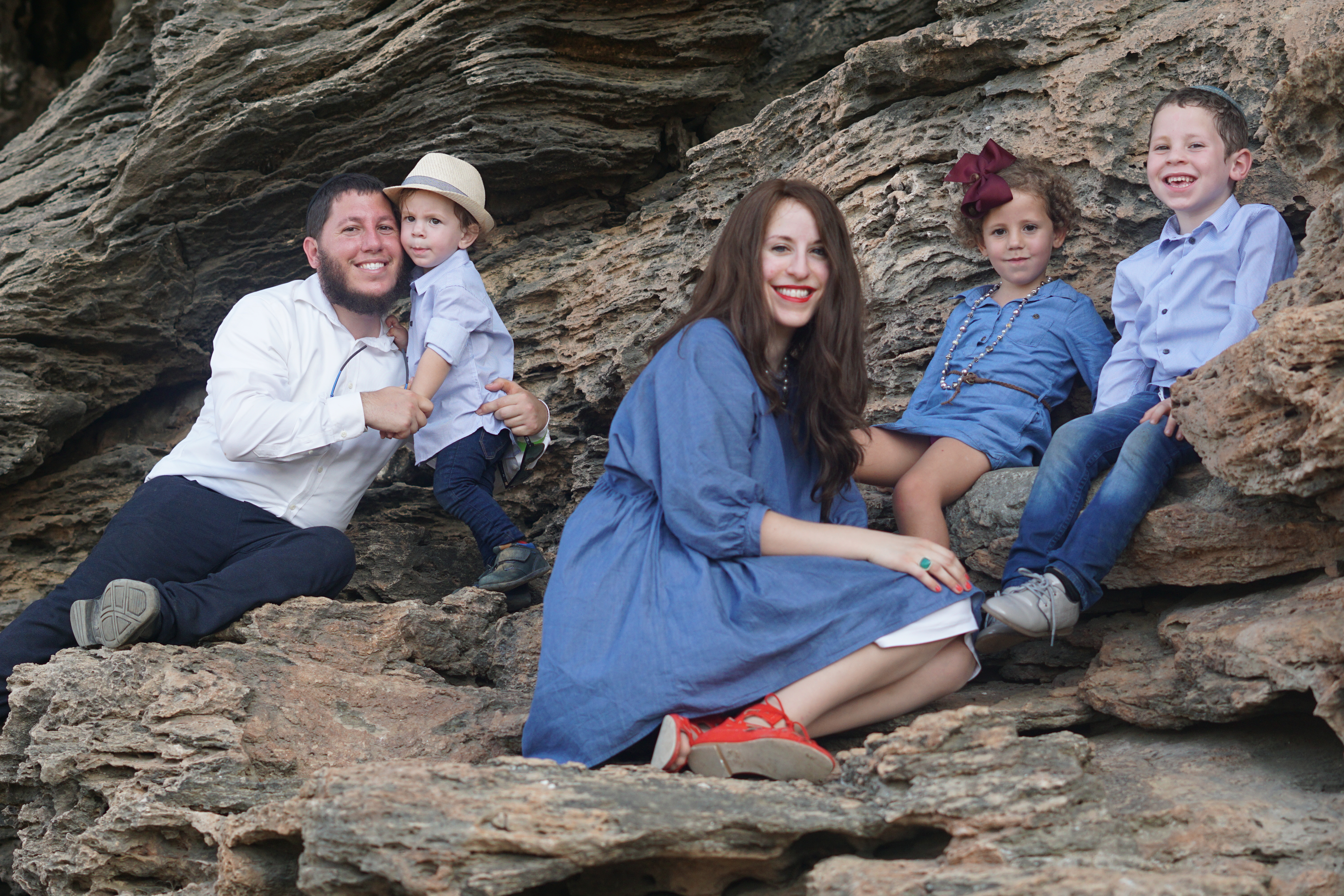 The family on an outing at Fontain cave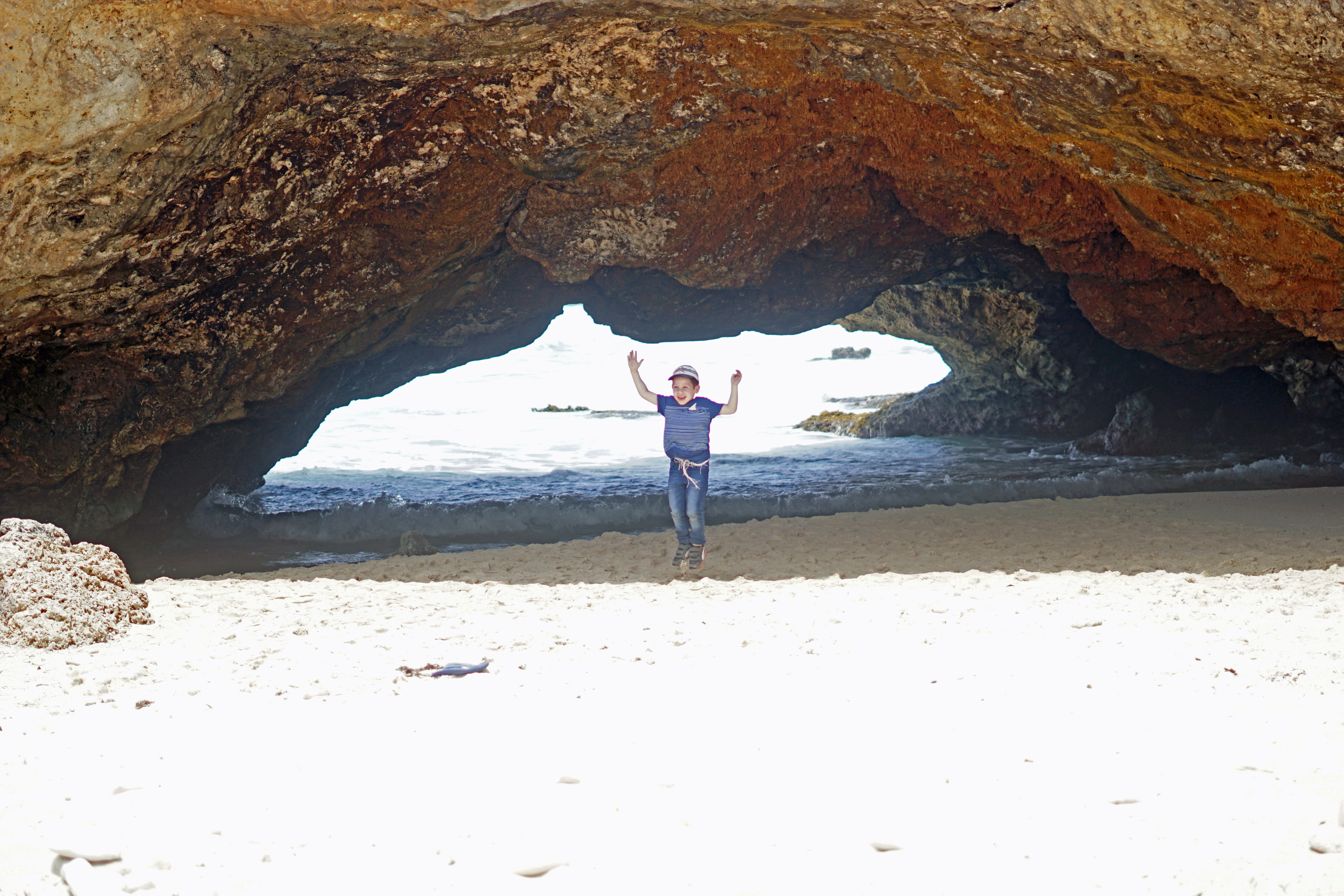 Menny explores one of the island's several natural bridges