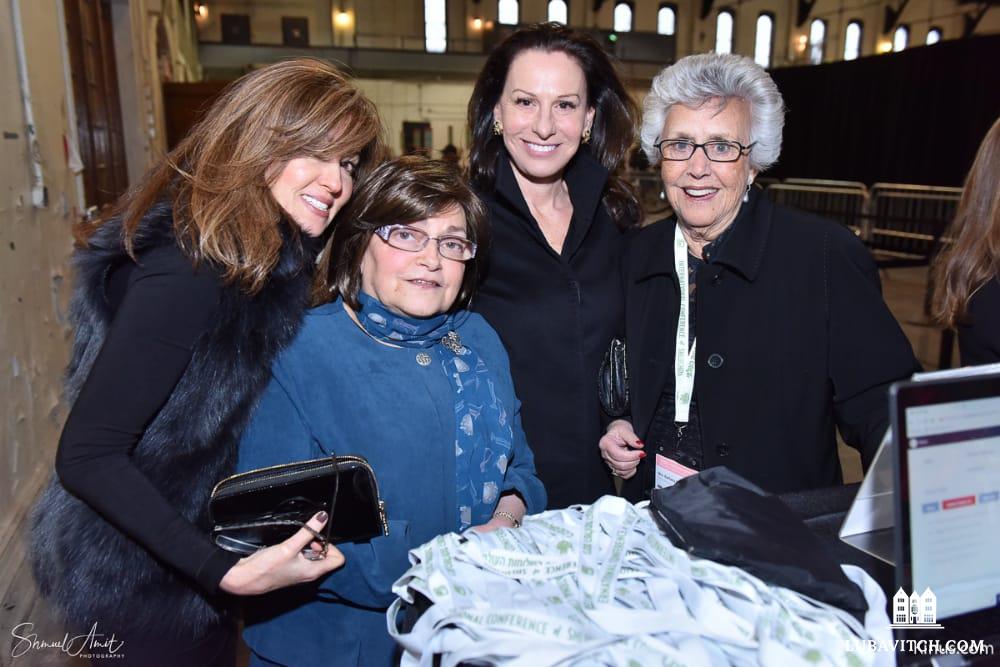 Thousands of women—Chabad emissaries and their guests—gathered at the U.S. Armory in Brooklyn last night for a gala banquet, the finale of the five-day International Conference of Shluchos.
#Unity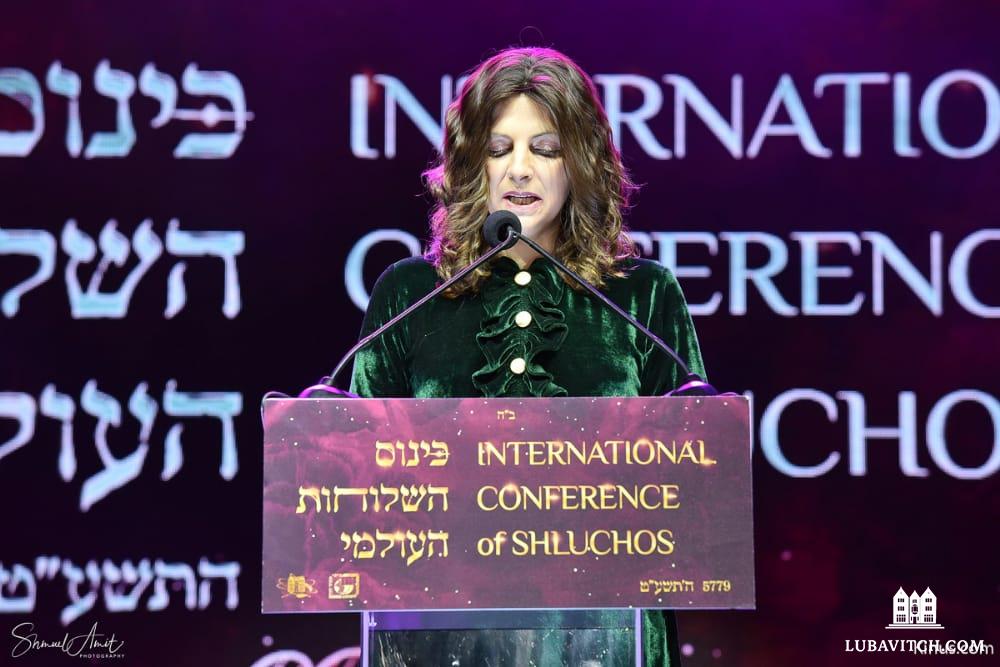 The women, leaders in their communities, from Bangkok, Thailand to Dnepropetrovsk, Ukraine, from Queens, New York to the Amazon in Brazil, took to the stage to talk of empowerment and leadership, motherhood and sisterhood.
"I looked around wondering who are the righteous, courageous women in my world today? Then I realised it's up to me. I am here, now at this moment and it's up to me to stand up and do what I must."
#Empowerment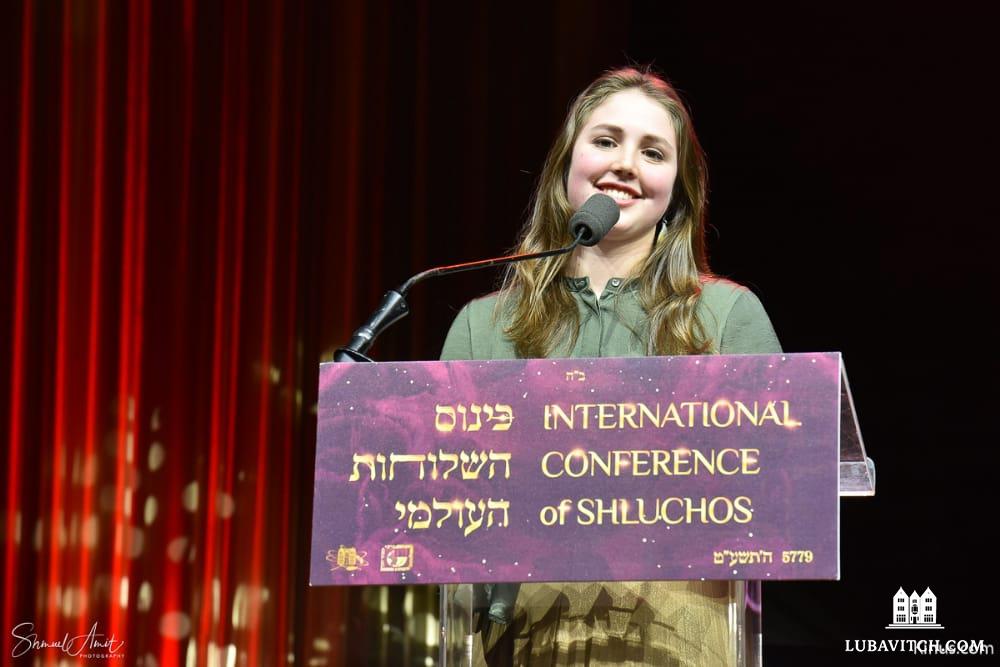 Seventeen-year-old Chaya Rivkin grew up in New Orleans where her parents direct Chabad-Lubavitch of Louisiana. "The life of a Chabad emissary is a dynamic relationship. While I was trying to fit myself into the mold of an emissary, the role shaped me."
She shared with the crowd a conversation she had with a colleges student when she was a young teen. It made her question the authenticity of her commitment to her Judaism and reaffirmed for her it's veracity. "It was like she held up a mirror, highlighting my more growth-oriented side. I was sharing my Judaism with the student and that act of sharing made my commitment (to Judaism) stronger."
#Commitment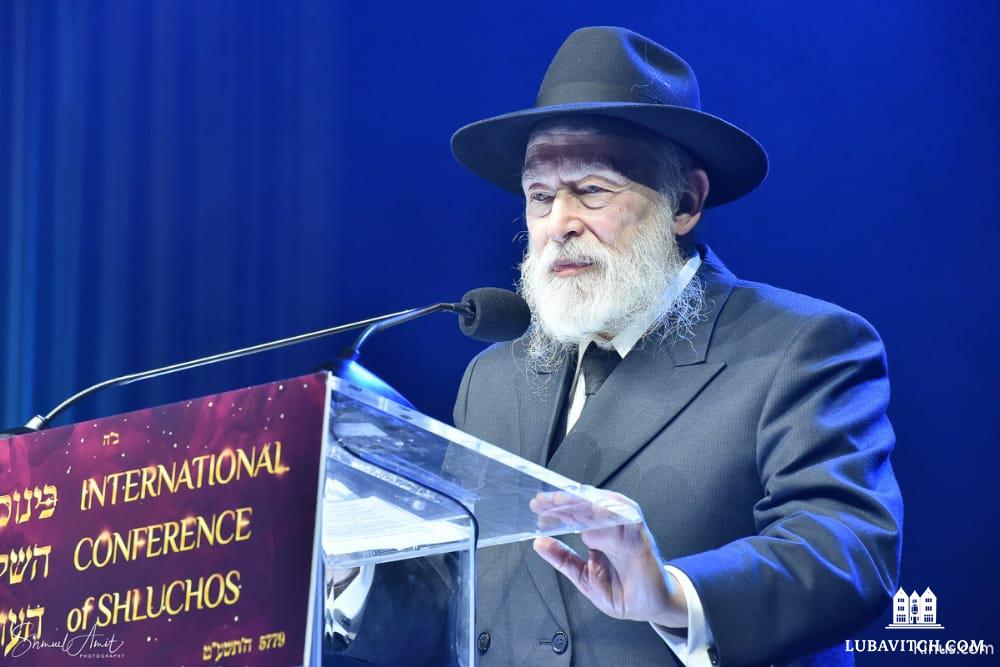 The annual gathering coincides with the anniversary of the passing of Rebbetzin Chaya Mushka Schneerson. Here, Rabbi Yehuda Krinsky, Chairman of Merkos L'Inyonei Chinuch (Social Services and Education Arms) shared personal memories and moments he witnessed with her, in his capacity as one of the Lubavitcher Rebbe's personal secretaries.
Addressing a crowd that included women from 100 countries, Rabbi Krinsky shared a significant statement. A journalist once asked the Rebbe, ahead of his 90th birthday, what is the significance of his new age. The response was: "What was good enough for today is not good enough for tomorrow; we must do better every day."
Rabbi Krinsky continued: hundreds of young couples submit applications to become official Chabad emissaries, yearly, wherever they are needed. "Is this not the Rebbe's tomorrow?" he asked the crowd, emotionally.
#Vision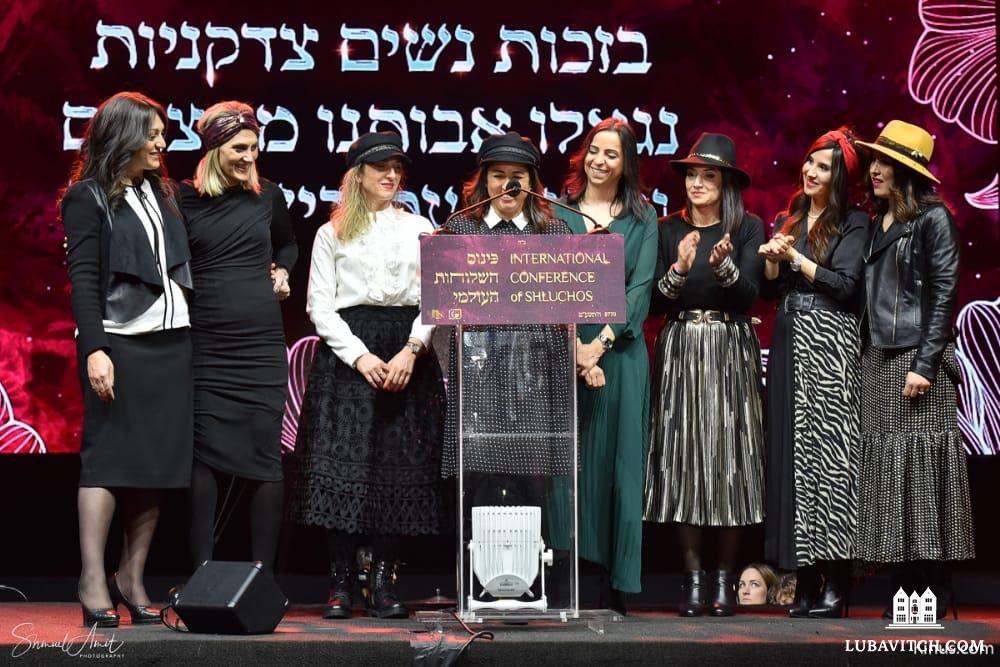 A young woman, orphaned from her father and about to get married approached Vivi Altebe at Chabad of Marseilles, France, feeling despondent that her father wouldn't be at her wedding. "Learn Torah in your new home, in memory of your father and he will live in your home," Vivi suggested.
It started as a class with a few women and grew to a team of thirty, who now join Vivi in planning and directing her women's programs. Seven of these women joined Vivi at the Conference, "One woman can do good things, but many women can do great things."
#Girlpower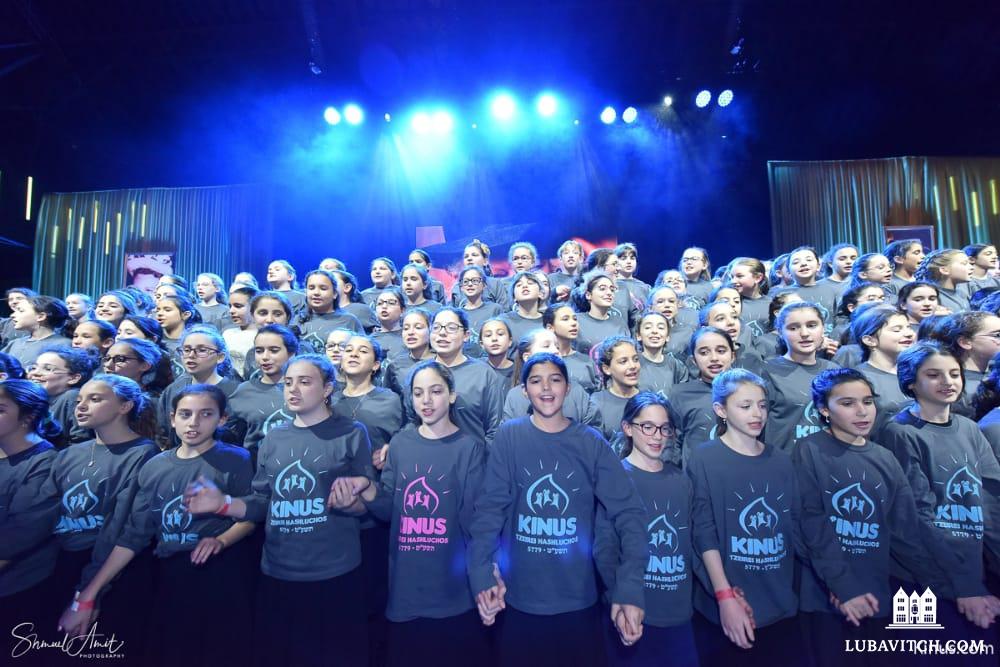 Hundreds of young shluchos, daughters of Chabad emissaries, sing for the crowd. These young women are part of a simultaneous weekend program, also held in Brooklyn.
#Youth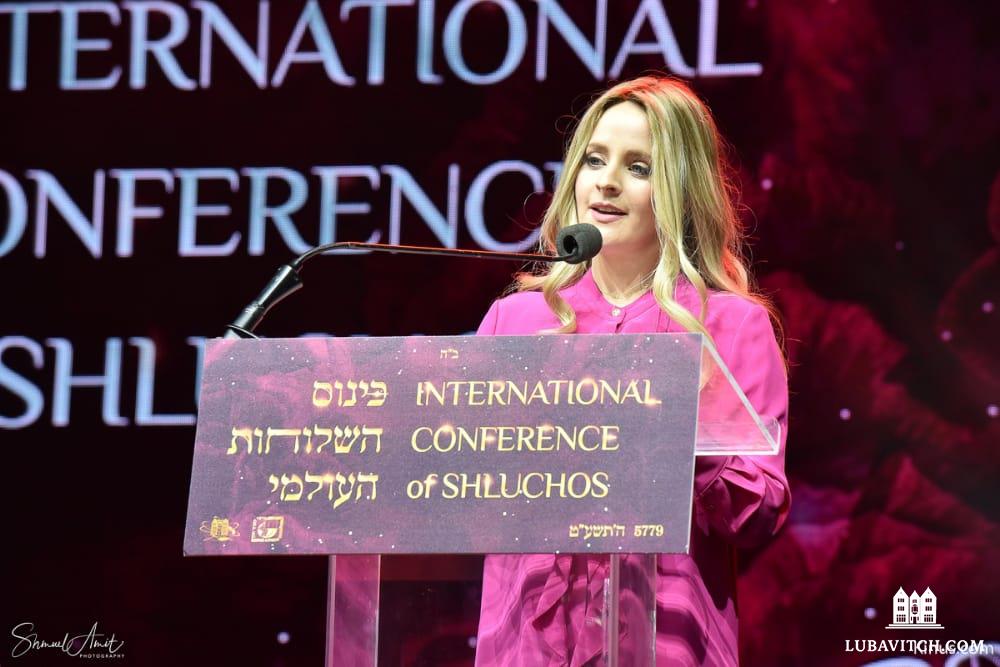 Growing up in the North Shore, Sydney, Australia, Mor Greenberg was an Australian figure skating champion. When her training was cancelled one Sunday, a friend invited her to a Bat Mitzvah class at Chabad of the North Shore.
"I found there a truth that resonated more than anything I'd heard before," she said. That truth started a lifelong journey which has led to "me now dropping my son off at Jewish school and realizing that all the Jewish knowledge and values that I struggled to incorporate into my life, will now come to my son with ease."
#Generational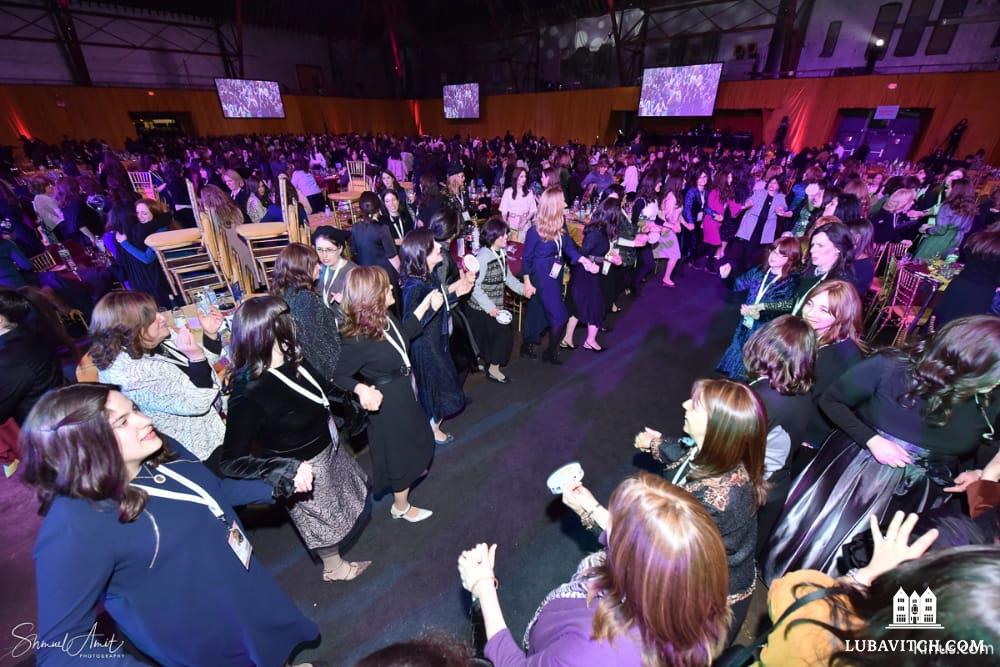 The evening ended with a "roll call" identifying the emissaries, their guests, and supporters from each of the 100 countries. With the crowd on their feet, circles formed and spontaneous dancing broke out. "This joy will spread from this room, by way of each of us to the entire world."
#Joy