Rabbi Binyomin Klein, 79, longtime aide and member of the secretariat of Lubavitcher Rebbe, Rabbi Menachem Mendel Schneerson, passed away on Friday morning in Brooklyn, New York. He will be remembered as the "Rebbe's Ambassador" to Israeli officials.
As the only Israeli among the Rebbe's aides, Rabbi Klein was the liaison to Israeli diplomats, political, military and other leaders from Israel who came to see the Rebbe. During the 1977 visit of Prime Minister Menachem Begin, the Rebbe introduced Rabbi Klein to the Prime Minister as "my general."
Rabbi Klein was born 1935 to Menachem and Rochel Klein. His mother died shortly after giving birth to him, and he was raised by his father who headed the Jerusalem Jewish burial society. As a teen he studied in the Chabad Torat Emet school in Jerusalem. In 1956 he traveled to New York to study in the court of the Rebbe.
During his time off from studying, he assisted the chief aide to the Rebbe, Rabbi Chaim Mordechai Aizik Hodakov, with various duties.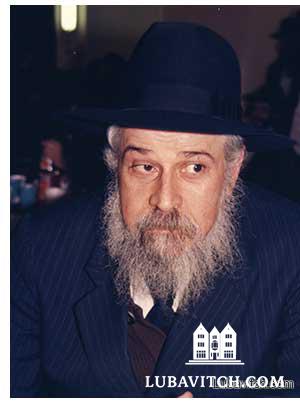 After his marriage to Laya Schusterman, the couple moved to Australia where Rabbi Klein was among the founders of Yeshiva Gedola of Melbourne, Australia and New Zealand. In 1963, the Kleins returned to the United States. Rabbi Hodakov invited Rabbi Klein to work as the Rebbe's aide.
In a caveat to his employment as a member of the Rebbe's secretariat, Hodakov advised him about the need for extreme confidentiality: "I cannot tell you not to hear anything, because there is no way you won't hear what is going on. I cannot tell you not to see anything, because there is no way you will not see what is happening. However, one word of advice: do not talk. Do not repeat to others what transpires here in these offices."
Indeed, Rabbi Klein spoke little about his work in the Rebbe's office. He was beloved by so many who interfaced with him as they corresponded with the Rebbe.
Work in the Rebbe's office was difficult: the days were long and often stressful, but Rabbi Klein once shared that the Rebbe always introduced a task with a disclaimer, "If it is not too hard for you, please do the following…" And when Rabbi Klein completed a task, the Rebbe never failed to thank him.
Rabbi Klein kept long hours, often returning home at 2 a.m. Yet his home was famous for its hospitality, open always to guests and visitors. It was a second home to countless young women who came to Crown Heights as they began to learn about Judaism and return to their roots. It was here that they found a welcome place for meals, a listening ear, some good advice.
"Rabbi Klein, a reserved, mild mannered Chasid was a dedicated and devoted member of the Rebbe's secretariat for many years," said Rabbi Yehuda Krinsky at Lubavitch World Headquarters this morning. "So many people depended upon him in their communications with the Rebbe. This is a very sad day for the Jewish community."
Rabbi Klein will be laid to rest Friday afternoon in the Chabad section of the Old Montefiore Cemetery in Queens, near the Rebbe's resting place.
The Kleins' children and grandchildren serve as Chabad representatives and educators around the world.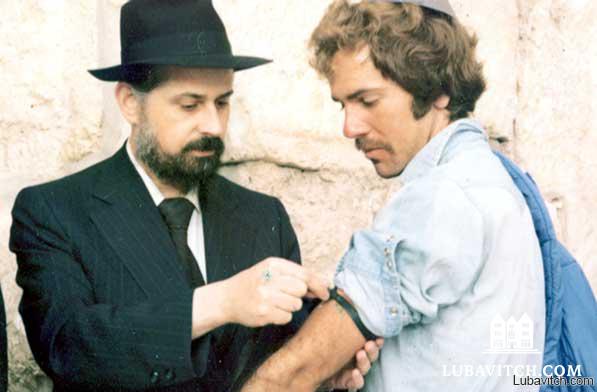 He is survived by his wife Laya, who leads the initiative to promote awareness of kosher, and their children Rochel Gordon, London, England; Feiga Sudak, London, England; Chana Garelik, Brooklyn, NY; Shterna Krinsky, Manchester, NH; Rabbi Levi Klein, Memphis, TN; Esti Ciment, Little Rock, AR; Rivky Grossbaum, Minnetonka, MN; Devorie Schmerling, Far Rockaway, NY; Miriam Moscowitz, Chicago, IL; and Rabbi Yaakov Klein, Moscow, Russia.