A student who had an entire class curriculum changed due to its anti-Israel bias, has been honored at last month's 7th Annual Jerusalem Post Conference.
Gabriel Kaufman, who plans to go on to law school when he graduates in 2019, was honored for his 'Commitment to Jewish Life and Israel.' The award was presented by Rabbi Benji Levy, CEO of Mosaic United, a US based foundation whose stated goal is to 'encourage young people in their relationship with Judaism and Israel.'
When Gabriel encountered a professor in his required composition class who was using the course to push an anti-Israel message, he confronted her. When this didn't help, he wrote an op ed for the local paper that gained national attention. As a result, the teacher was pressured to review her course material.
Talking about his award, on his facebook page, Gabriel reminisced about a time when his mother had been asked by his fourth grade teacher if he could tone down his Jewishness a bit. "My teacher would be disappointed," he writes. "If anything, my fervor and passion has grown and it is the reason I joined Chabad when I started my collegiate career."
As a freshman, Gabriel joined his university's chapter of Sinai Scholars, led by Rabbi Shmuel and Chasi Rothstein and Rabbi Shmuel and Mrs Sara Weinstein, of Chabad at the University of Pittsburgh and eventually was appointed President of the Student Chabad.
Another student involved in Chabad on Campus, who featured at the JPost Conference was Devon Smith. Devon attends Ohio State University and is a member OSU's Sinai Scholars Society, led by Rabbi Zalman and Sarah Deitsch. She took part in a panel where three young Jewish women discussed their connection to Judaism and Israel. "I feel confident in saying I'm a Jew, thanks to Chabad," Smith said. "I know I'm different and that's ok. I've found a home in my faith."
"Both Gabriel and Devon are inspirational Jewish leaders on campus" said Rabbi Yossy Gordon, Executive Vice President of the Chabad on Campus International. "I'm delighted to see the impact they have on the students around them recognised here."
Sinai Scholars is a joint project of Chabad on Campus and the Rohr Jewish Learning Institute.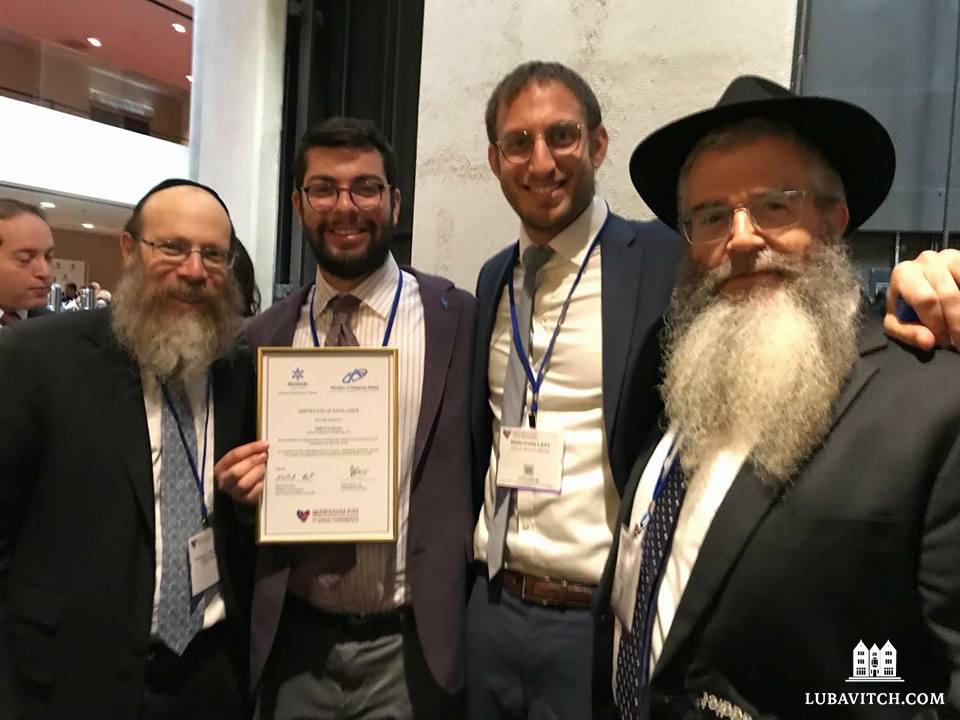 Rabbi Shmuel Weinstein, Gabriel Kaufman, Rabbi Benjamin Levy and Rabbi Yossy Gordon at the JPost Conference in New York, April 2018 (Photo Credit: Sarah Weinstein)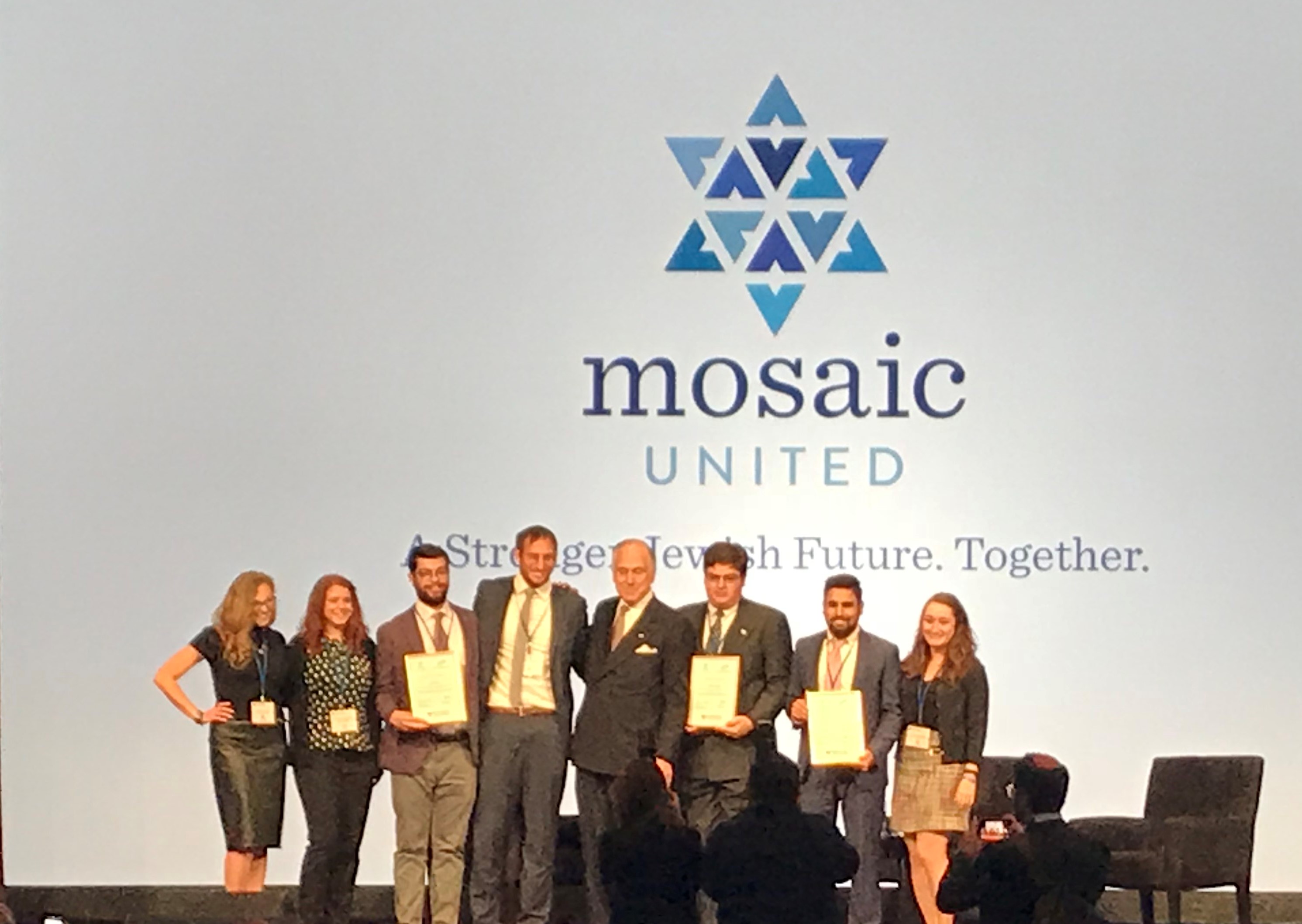 L-R Devon Smith, Caroline Stern, Gabriel Kaufman, Rabbi Benji Levy, Mr Ron Lauder, Mitch Podgorowiez, David Abayev and Emily Halpern at the JPost Conference in New York, April 2018