In 2006, Harley Finkelstein was a 21-year-old, financially struggling, law student at University of Ottawa and, later, an active member of Chabad at the campus. More than ten years after he first met the local Chabad representatives, he and his wife Lindsay Taub, have decided to give back to the center, donating half a million dollars to purchase a permanent home for the Rohr Chabad Student Network.
Rabbi Chaim and Yocheved Boyarksy set up shop in 2008 and have been serving University of Ottawa and Carleton University, renting classroom space at uOttawa for many of their programs.
Harley recalls those first years when the rabbi would show up on campus to chat with students, "He'd ask me how I was doing, make sure I was okay. For me, a guy who just moved to the city, alone and without any family nearby, it felt so comforting to know that there was someone there who cared without wanting anything in return."
Their friendship developed, and not long after, Harley accepted an invitation to join a Shabbat dinner at the Boyarsky home. "There were 30-40 people packed into their tiny home. I couldn't imagine how we'd all fit. I asked Rabbi Chaim if it was like this every week, and he told me 'no, it's a slow night.' I was floored." Later that year he pledged to help acquire a space if he was ever in a position to help. "I never thought I could really do that."
He did. Shortly before the new fall semester this year, Chaim and Yocheved found the perfect building. Ideally located a block away from the residences of most of the students on Friel street, 4,500 square feet building would give them the space they dreamed of.
And Harley made good on his pledge writing "the largest and most meaningful check of my life" of $500,000 to purchase the space. As an entrepreneur, he has built up Shopify, a $15 billion, e-commerce platform with 3,000 employees and 600,000 users all over the world, and is currently its chief operating officer. Together with Harley, the Boyarskys raised an additional $1 million including large contributions from Larry Hartman and the Shabinsky family, local Chabad donors.
While the office layout on the top floor and the residential space on the bottom fit their initial zoning needs, the Boyarskys are dreaming big. Preliminary plans to renovate the building, the aptly named Finkelstein Chabad Jewish Centre, include adding a commercial kitchen, cafe, dining hall, student lounge and women's mikvah.
Harley's parents, children of Holocaust survivors who came to Canada with nothing more than the shirts on their backs, were teary-eyed when they saw the building that would bear their family's name. The center's renovation should be completed before the start of the next school year.
For more information and to support the Rohr Chabad Student Network of Ottawa, visit www.ChabadStudentNetwork.com.
The Ottawa Citizen interviews Harley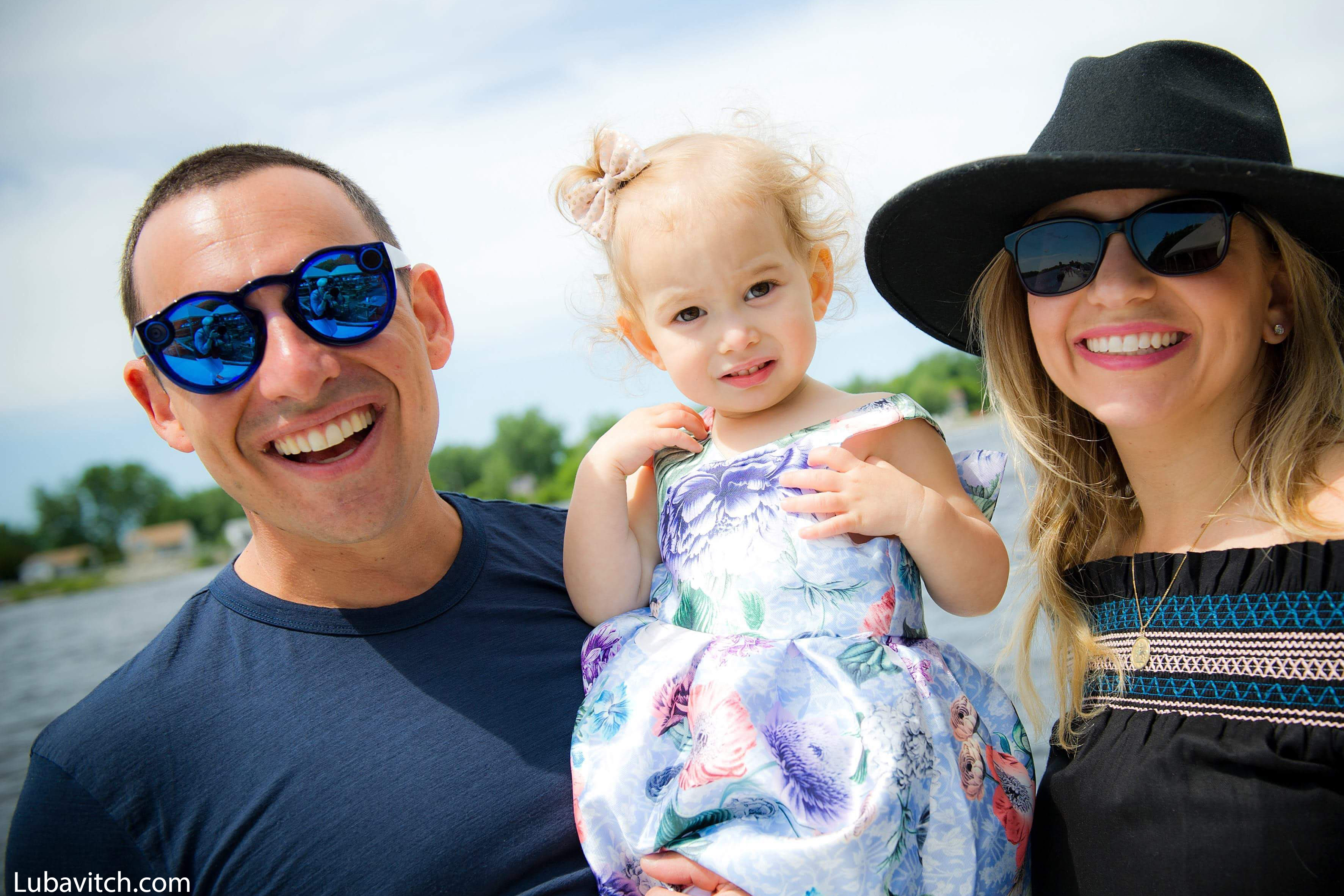 Harley Finkelstein and Lindsay Taub with their daughter, Bayley (Ashley Fraser photo)
The new Finkelstein Chabad Jewish Centre. (Ashley Fraser photo)