In a casual conversation with the inmate librarian at the Grafton Correctional Institute in Ohio, Rabbi Shlomo Elkan learned that the library was in dire need of books. Inmates typically waited months at a time for a book they had requested
And Elkan, who is the prison volunteer chaplain, and also the director of Chabad at Oberlin college, realized that he could help. "Students have plenty of books collecting dust on their shelves," he says, "especially after the conclusion of a semester." He and his wife, Devorah, began the People of the Book initiative, advertising all over campus that Chabad was asking students and faculty members to donate books they didn't need anymore.
Within a month, the Elkans had received several hundred books, in a mix of genres in English and Spanish, which the rabbi plans to take to the institute in January when the project concludes. The largest donation came from Oberlin's creative writing department with six boxes of books. One student returned from fall break with a suitcase of books to donate.
The men at the correctional facility are looking forward to receiving the books. "We have already started moving around bookshelves to make room for everything," says the librarian. "We are grateful to Chabad and the Oberlin community for this."
Elkan says, "There was a need, and I am just grateful to be at the right time and place to help fill it."
For more information and to support Chabad at Oberlin, visit www.JewishOberlin.com.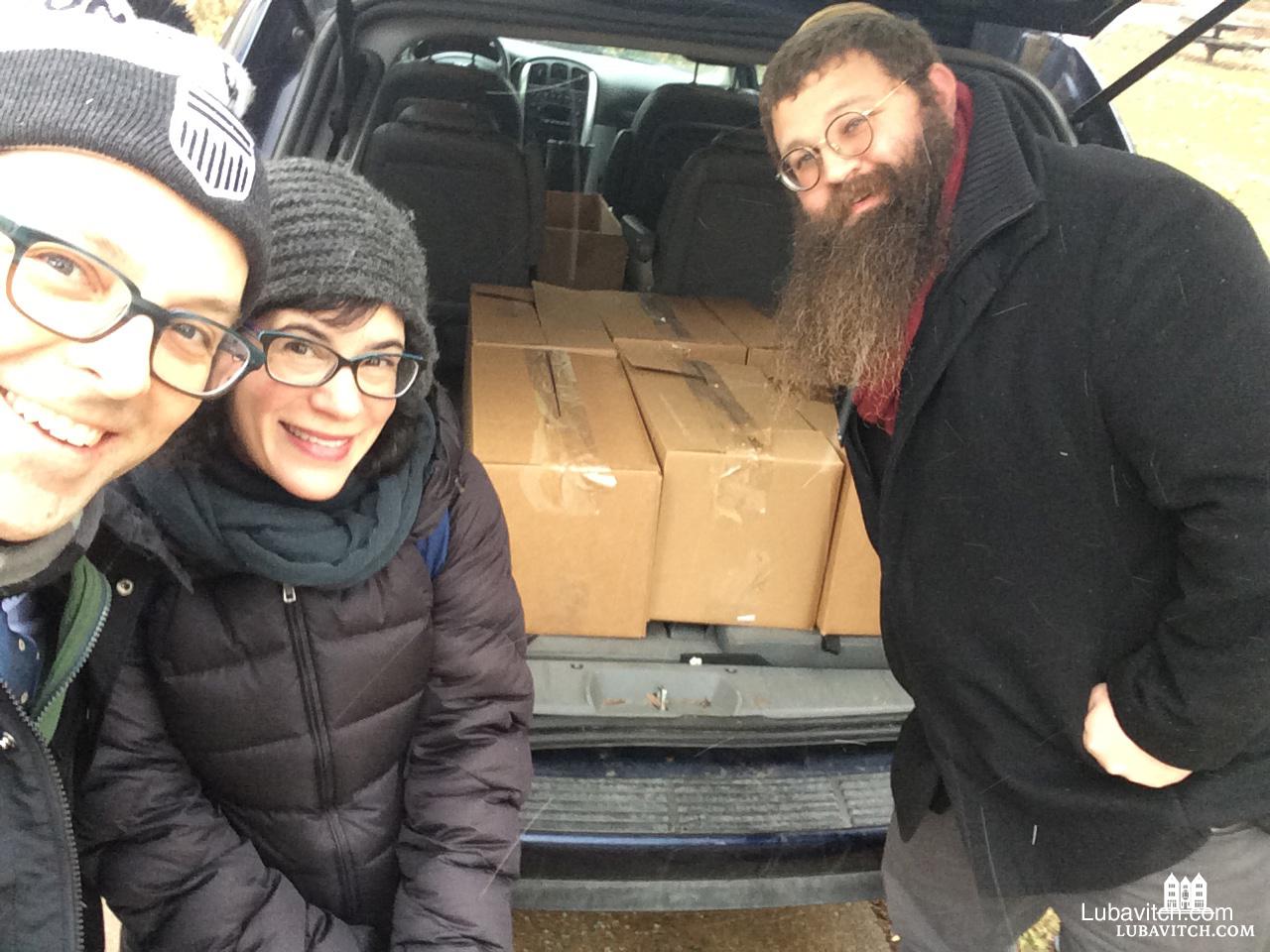 Rabbi Shlomo Elkan with Jewish professors of Oberlin's creative writing department, Emily Barton and Tom Hopkins, who donated six boxes of book to the campaign.