Lauren Hoffman spends her days connecting Detroit-based startups with capital, and her nights connecting Detroit-based Jews with each other. She plans events with the Chabad Young Professionals. She sits on the executive board of the Isaac Agree Downtown Synagogue. And she hosts creative events for Moishe House Without Walls.
"My day job is building Detroit's startup community, and my free time is spent building the Jewish community," she says.
Hoffman, Princeton Class of 2015, attributes her activism in the Jewish community to her time at Chabad of Princeton. She grew up in a Modern Orthodox home and, until college, she had little exposure to Jewish communities besides her own. But her worldview expanded when she met Rabbi Eitan and Gitty Webb, directors of the Scharf Family Chabad House at Princeton.
"Chabad at Princeton was the first place I saw a Jewish community that was truly and equally open to Jews of all kinds—Jews whose theory and praxis were all over the place," says Hoffman. "The Webbs provided me with a model for a radically inclusive definition of Jewish community irrespective of individual practice."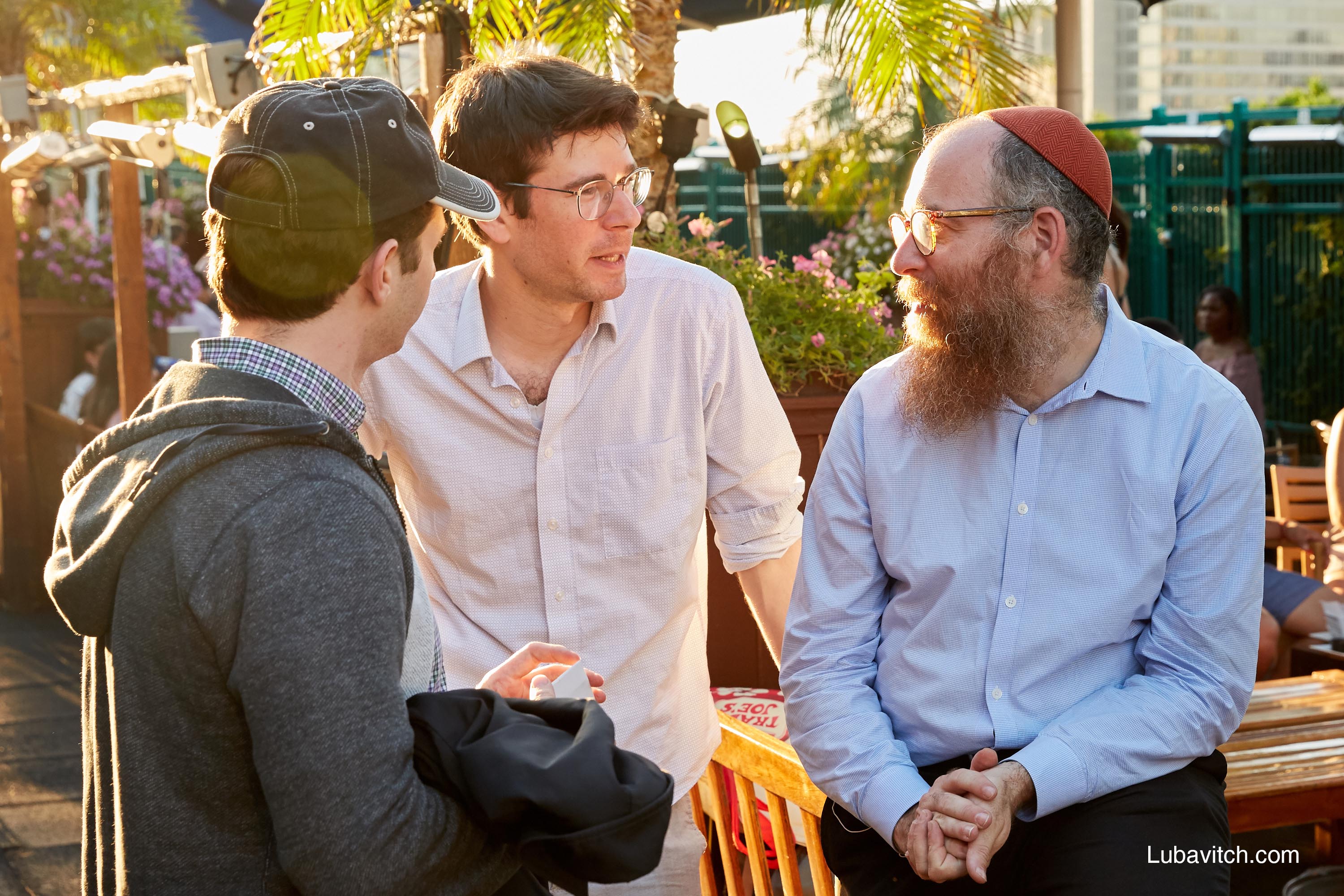 Nurturing Transformative Leaders
Princeton is one of America's most selective universities. Its alumni figure prominently among captains of industry, political leaders, and notable names in film, literature, and the arts. "Princeton is a big believer in developing the leadership potential within each student—helping each one shine, make a difference, and transform the world," says Rabbi Webb.
And the way Webb sees it, his mission is aligned with Princeton's. Just as the university nurtures emerging secular leaders, The Webbs nurture emerging ambassadors of Jewish life. They promote Jewish literacy and Jewish awareness among students with the hope that those students will become leaders and influencers in the Jewish community.
"This is our Jewish tomorrow," says Webb. "If one star from Princeton becomes a leader in industry, finance, law, or academia, he or she is going to have a very outsized impact, and we want that impact to include Judaism."
Reverend Dr. Alison Boden, Princeton's Dean of Religious Life, has taken note of the focus that the Webbs place on cultivating leaders. "Their first step is developing one-on-one relationships," she says. "It's not a one-size-fits-all approach. They gain a particular and loving knowledge of the gifts and potential of each student."
Every activity offered by Chabad of Princeton is designed to nurture that potential. The Scharf Family Chabad House offers nearly fifty hours of classes every week. And students who would appreciate more intensive Torah study can work with the graduate student liaisons, Rabbi Bentzi and Chaya Brook.
In addition to its welcoming environment with home-cooked Shabbat dinners, holiday celebrations, Birthright Israel trips, mezuzah distribution–standard fare at Chabad–Chabad of Princeton invites prominent scholars, political leaders, and social commentators to facilitate small, focused, group discussions with students.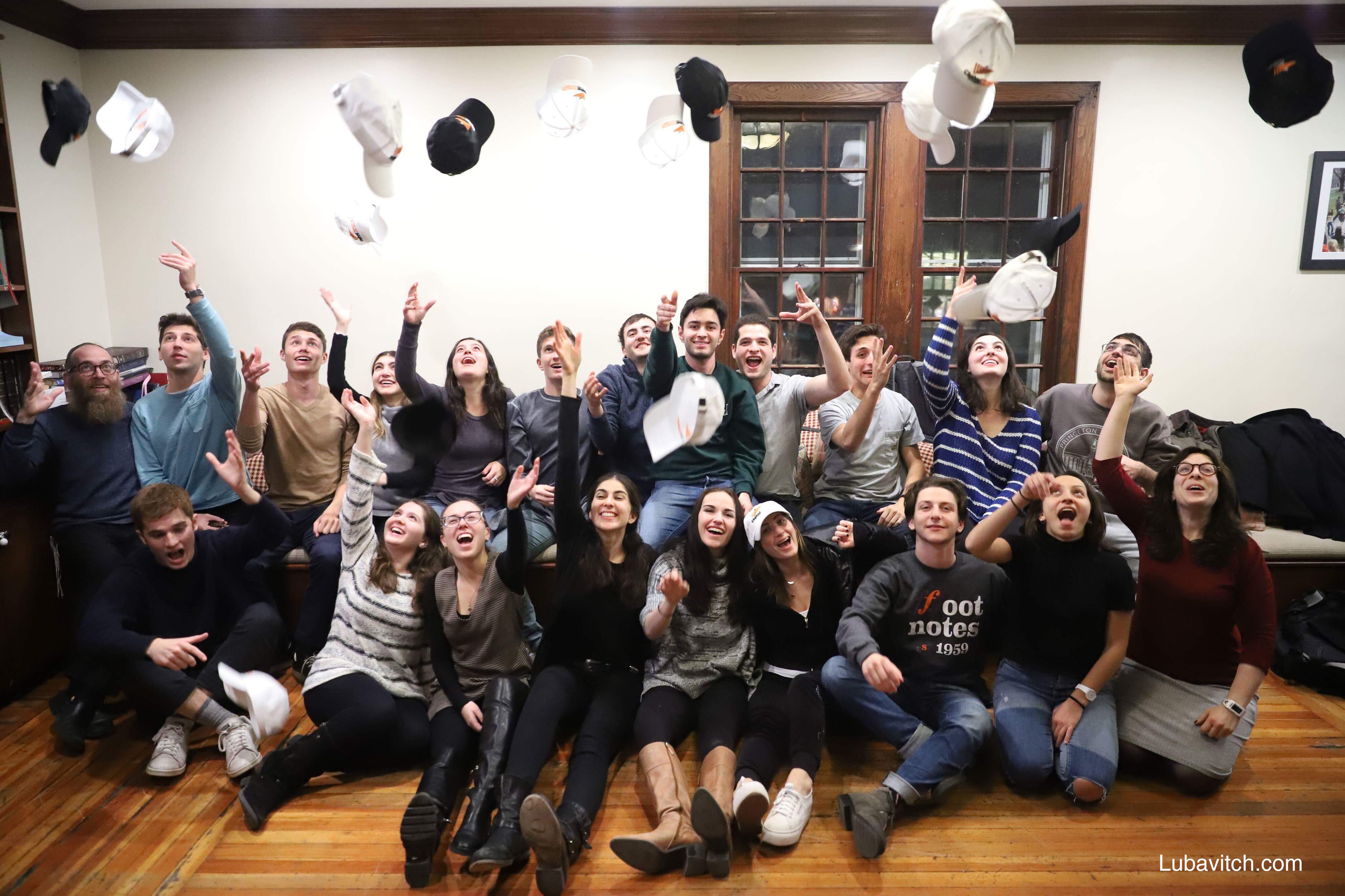 Innovate, Engage, Lead
"The awesome engine" that drives it all, says Gitty, are the students who form the Chabad student board. As leaders of tomorrow, Eitan explains, the students carry much of the responsibility and are expected to innovate. "This is an incubator of Jewish ideas and we try implementing them here."
One of those ideas was proposed by the student president: a spring break trip that brings the eighteen members of the student board to Israel. Unlike Birthright, this trip is designed for the students by the students. They set their own text-based study schedules, create their own itineraries, and write about their experiences. Subsidized by Princeton alumni, the trip has become an annual highlight.
The Webbs encourage students to lead through other avenues too. Chabad-affiliated students started two student-run Princeton organizations—Jews on the Street (JOTS) and Banot—in order to extend Chabad's leadership opportunities on campus. And they staffed those organizations with a total of twenty student board members.
Although Princeton does not have fraternities or sororities, it does have eleven "eating clubs" known collectively as "the street." JOTS students serve as Jewish ambassadors to those eating clubs, organizing Jewish-themed activities.
Last Passover, while the Webbs conducted a seder for 100 guests at the Chabad House, another 150 students participated in JOTS-led seders held across five eating clubs. Chabad provided Haggadahs, seder plates, shmurah matzah, glatt kosher meals, and training for the JOTS delegates who led those sedarim.
Princeton President Christopher Eisgruber, who recently discovered his own Jewish identity, appreciates the role of Chabad at Princeton, a place where "students and faculty can engage one another in a way that is critical to a liberal arts education."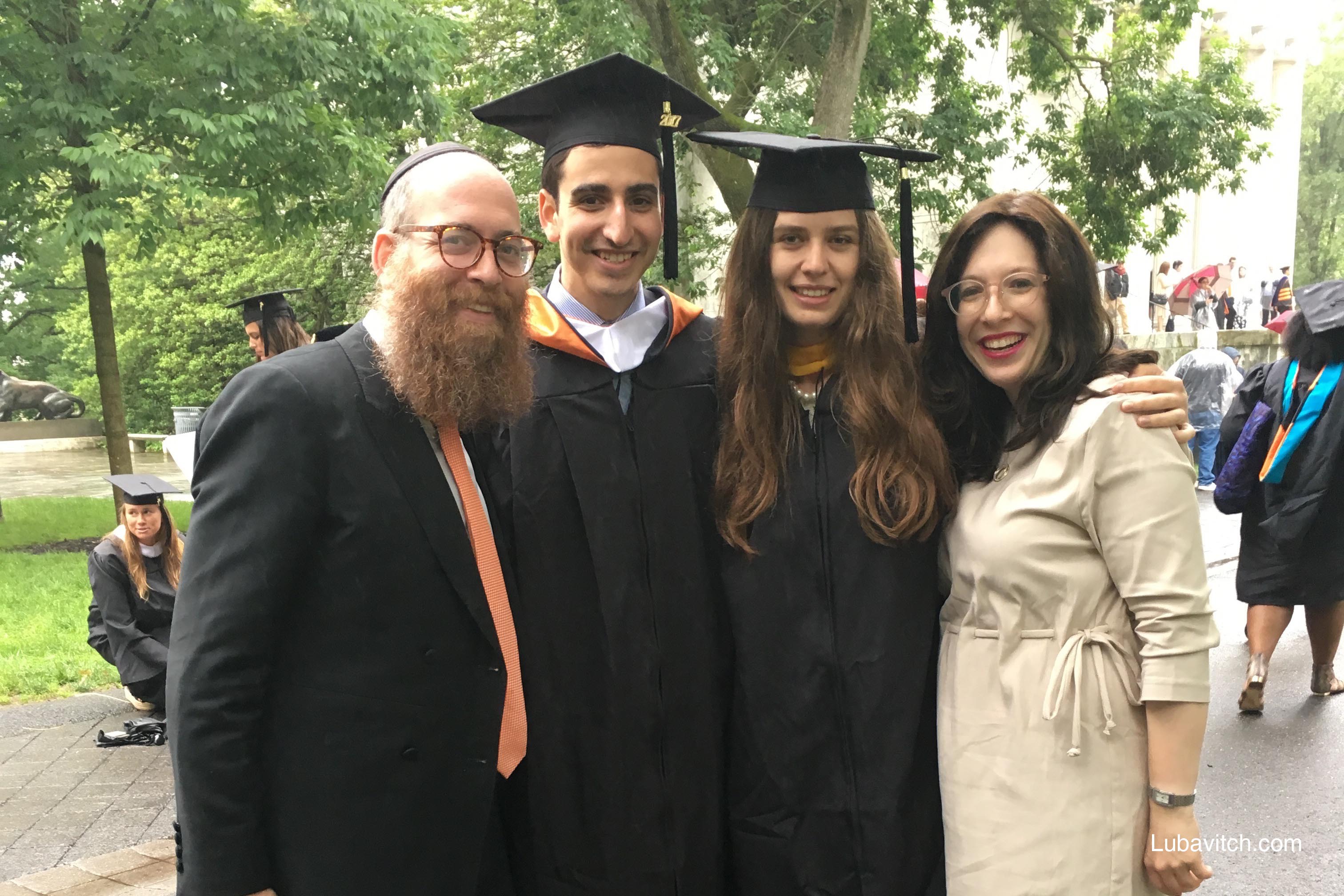 Enduring Impact, Enduring Friendship
When Dan Berry, '09, arrived at Princeton to study music, he felt more "ish" than "Jew." Growing up in a secular, West Los Angeles home with a non-Jewish father, he was ambivalent about his identity. But when he was paired with a "blue-blood country club" roommate at Princeton, he began to feel more conspicuously Jewish.
Halfway through his sophomore year, Berry "stumbled into the Chabad House." He felt an "immediate connection," and became a Friday night regular. During his junior year, he took the eight-week Sinai Scholars Torah study course. Skeptical, he continued to study and probe and question.
Today, Berry is a Chabad rabbi in Pacific Palisades, California. He and his wife, Racheli, run a local chapter of CTeen, Chabad's worldwide network for Jewish teenagers. He has incorporated music into his life by performing and by developing an online music education curriculum for Jewish children.
"The Webbs gave me the clarity to understand that, as a Jew, I live in several different worlds, and that I can make a big difference by embracing all of them," says Berry. "They inspired me to fulfill my role as a Chasid, musician, businessman, and emissary—all in the most awesome and exciting way."
Like Hoffman and Berry, Aaron Applbaum, '14, has kept up with the Webbs long after graduating. Now a principal in an Israel-based venture capital fund, he lives in Israel. For him, as for the Webbs, friendships keep growing. And so do their collaborations. The Webbs' alumni network now helps them organize events in major cities around the world.
"Chabad at Princeton," says Applebaum, "is a lifelong relationship—a lifelong love."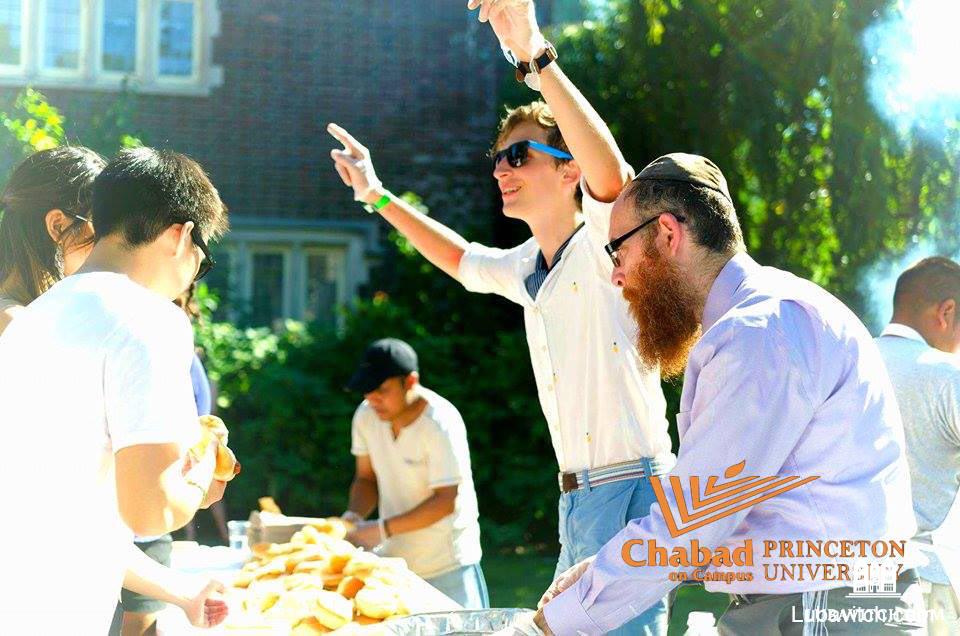 RELATED STORIES:
Princeton Chabad Breaks Bread — And Barriers
Princeton Club keeps kosher for the first time in history
Vanderbilt: An American Campus Where Jewish Students Feel Safe and Welcome
Positive campus climate opens students of diverse backgrounds to Jewish wisdom
Ottawa Student Gives Back
New campus Chabad center purchased with help from local student-turned-entrepreneur