In the decade since Islamic terror group Lashkar-e-Taiba left 166 people in Mumbai dead, including Chabad representatives Rabbi Gavriel and Rivkah Holtzberg, the city has seen little growth. The Nariman Chabad House, however, has undergone changes since November 26, 2008, when terrorists first stormed the center.
Today, Rabbi Yisroel and Chaya Kozlovsky live in the five-story building with their family. The Kozlovskys believe the attack should not be left a memory. No longer a shell-damaged structure, the Nariman House, its name since before the November 26 attack, is an active place. Each of the five floors are utilized for respective purposes.
But this week, on the tenth anniversary of the attacks, Nariman House will get a new name and a face lift. The center's fifth floor, once the home to the Holtzberg family, will become the Nariman Lighthouse.
The new lighthouse will be the only memorial to commemorate all 166 victims of the coordinated, four-day city-wide attack. It will open on November 26 as a memorial to recognize terror and pay tribute to its victims. More importantly, its message is about conveying light. "We hope that viewing this will teach visitors the power of adding light. We want to create waves of good that will spread until the whole world is filled with it," Rabbi Yisroel shared with Lubavitch.com.
Plans for the Nariman Lighthouse were first unveiled earlier this year. Israeli Prime Minister Benjamin Netanyahu and Moshe Holtzberg, child survivor of the attack, attended the announcement. Ten years earlier, the two-year-old and only surviving son of Rabbi Gavriel and Rivkah had escaped the sieged building with his nanny, local Sandra Samuel. Moshe has since been living with his grandparents in Israel. His visit to Mumbai in January of this year was his first trip to Mumbai since 2008.
The project will be completed in two phases. The first phase, the section dedicated to the terror victims on the fifth floor, will launch this week. The second phase will continue on the fifth and also fourth floors, with changes that share messages of positivity and the power of mitzvot. "We don't use the word museum here. It's a living memorial," emphasizes Rabbi Yisroel.
The remainder of the house, which features a kosher restaurant, offices, a synagogue, a communal hall, and the Kozlovskys' personal living quarters, will remain mostly unchanged. However, the Kozlovskys expect to see a marked increase in the number of visitors at Chabad of Mumbai.
For more information and to support Chabad of Mumbai, visit www.ChabadIndia.org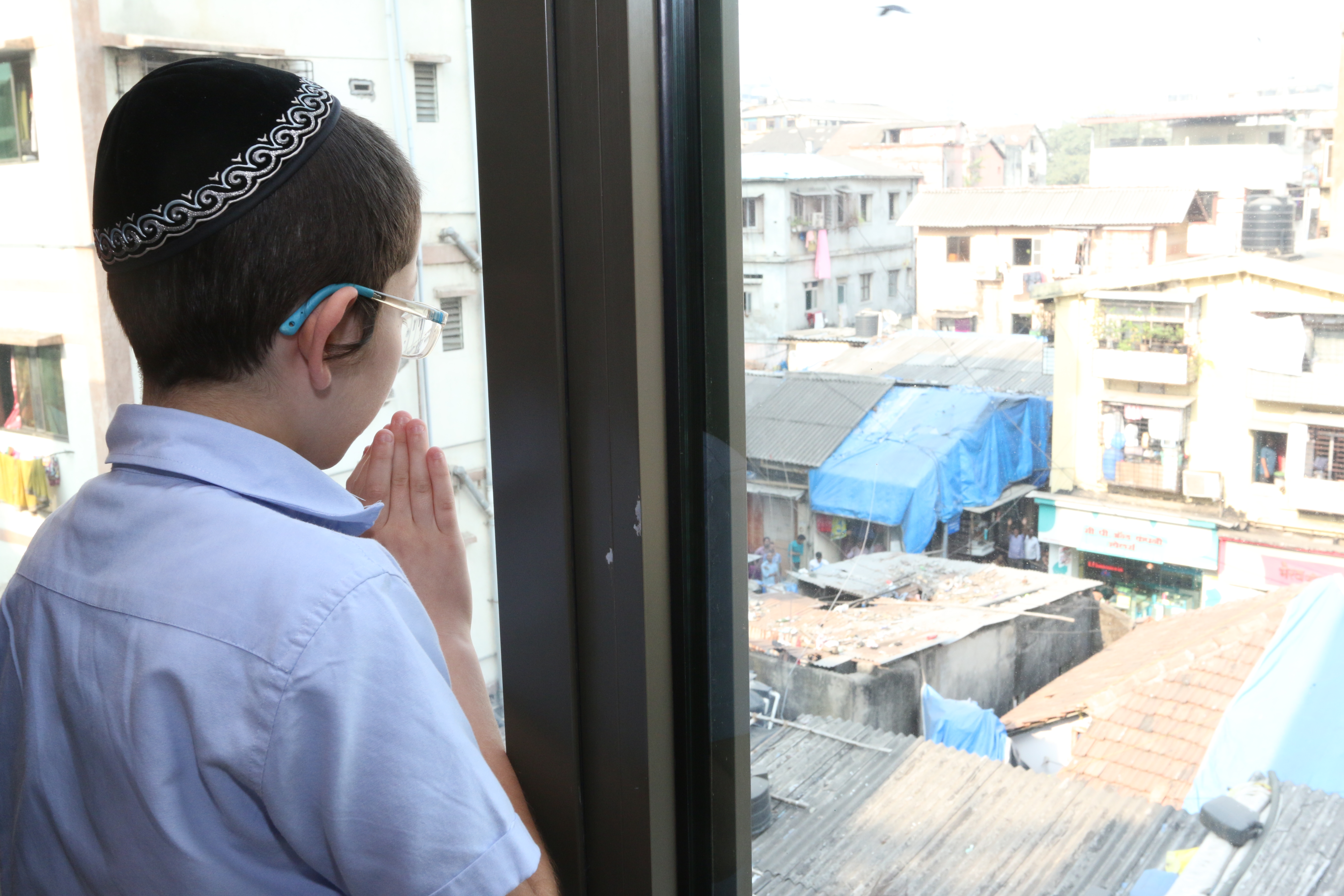 Moshe Holtzberg looks out of the window on his first visit back to Chabad of Mumbai, 2018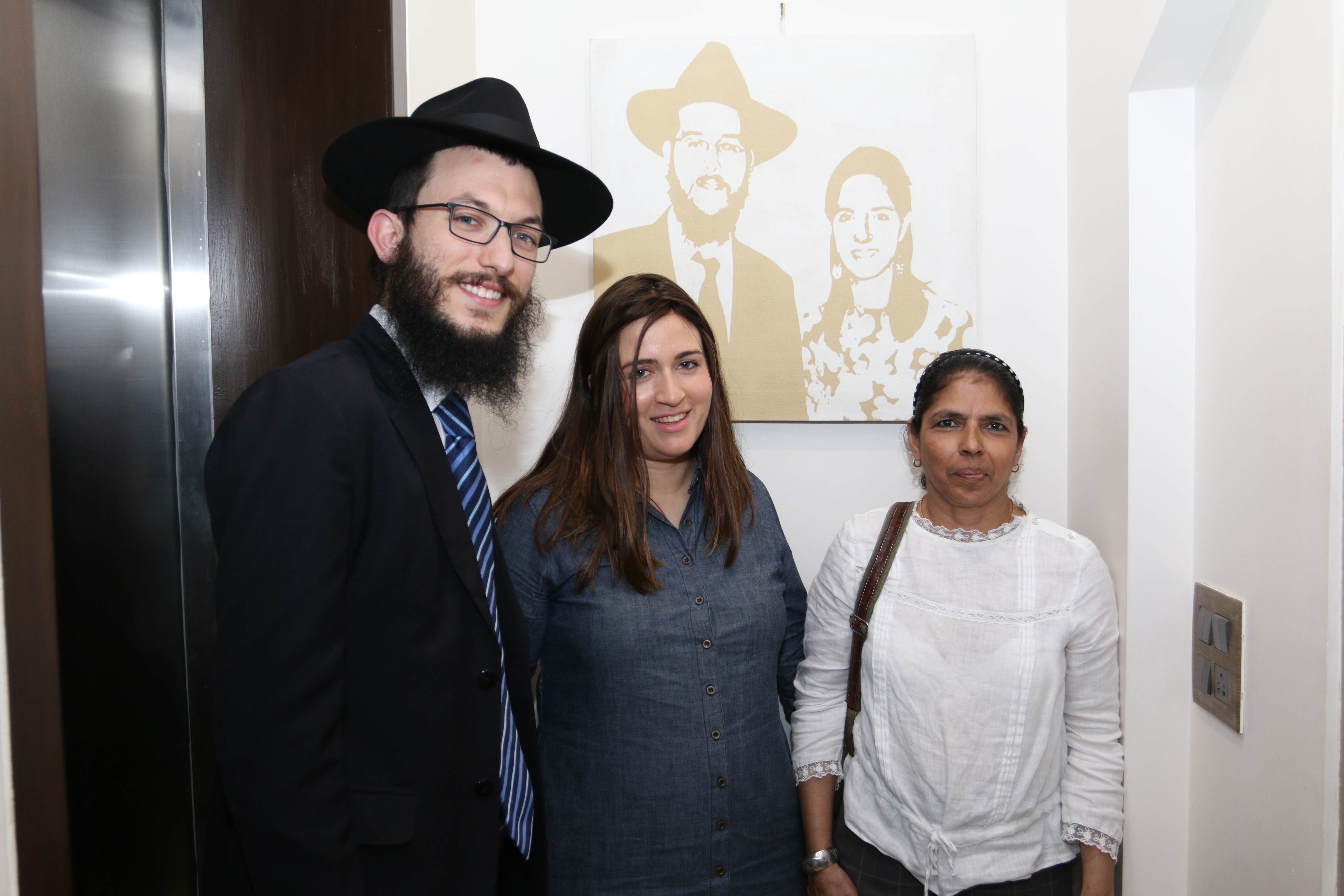 Rabbi Yisroel and Chaya Kozlovsky meet Sandra, the nanny who saved Moshe during the 11/26 attack on the Chabad House in Mumbai, India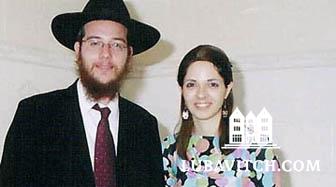 Rabbi Gavriel and Rivkah Holtzberg OBM who were killed during a terrorist attack on their Chabad House in Mumbai, India