Twenty six Jewish, young professionals, hailing from nine cities in the US, Canada and Europe, met last week in Moscow for a global summit. Selected from among fifty nominees, all participants completed a rigorous application process before joining the pilot program by Chabad Young Professionals International (CYP).
Once accepted into the leadership-training program, applicants were nominated as "ambassadors" of their communities, and participated in a four-month course led by renowned experts in leadership. The course examined themes of Jewish leadership and culminated in the Moscow Global Summit.
"Our goal is to inspire the young professionals to lead from within," says Rabbi Beryl Frankel, CYP's director.
Beginning in St Petersburg, the program traced the footsteps of Soviet refuseniks who kept Jewish life under Communist rule alive at great personal risk. The tour highlighted the small Jewish network that sustained itself during Russia's dark days, and from which Russia's flourishing Jewish communities today have emerged.
On one such visit to Moscow's Marina Roscha synagogue, participants listened to Chief Rabbi Berel Lazar describe his first walk into an ancient building of only ten congregants. Today, the Marina Roscha is an impressive multi-story community center housing a synagogue and social services for Jews of all ages.
The ambassadors returning to home base with a twelve-month commitment to their communities. They'll be expected to use the leadership skills gained and the vision developed through the course to lead and engage their compatriots in Jewish life.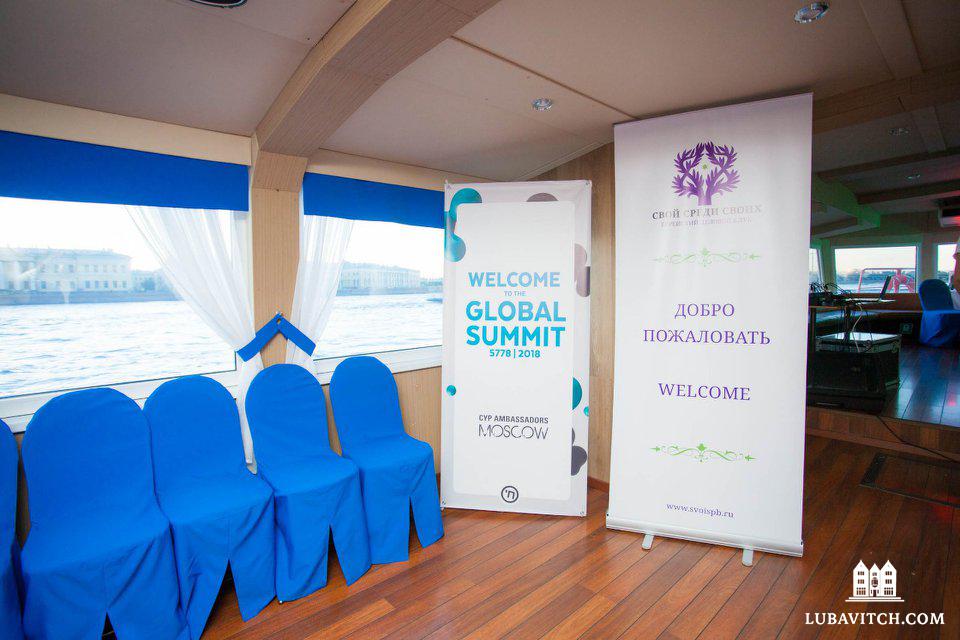 A sign welcomes participants to the Global Summit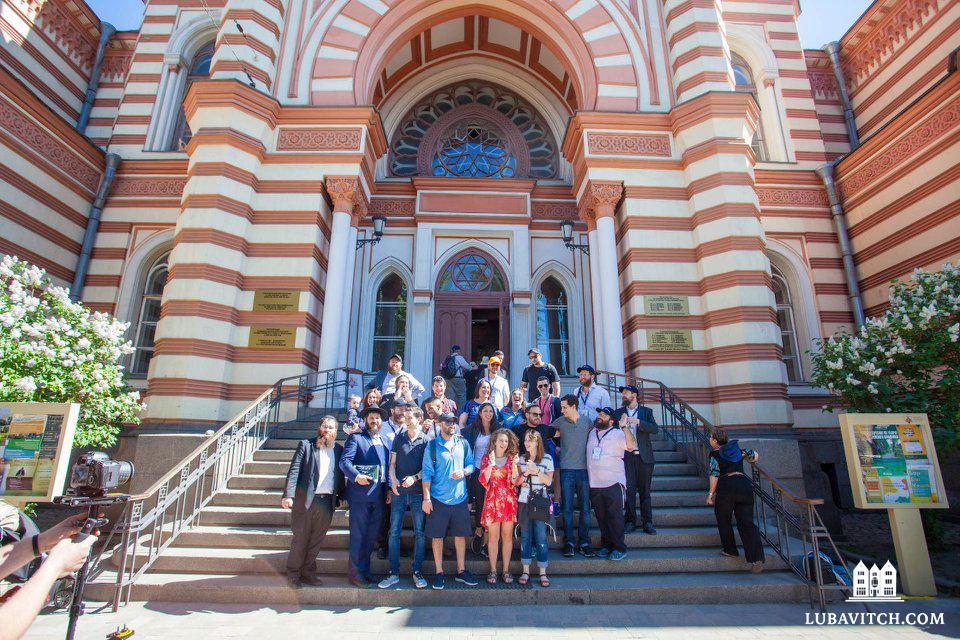 At the Choral synagogue in St. Petersburg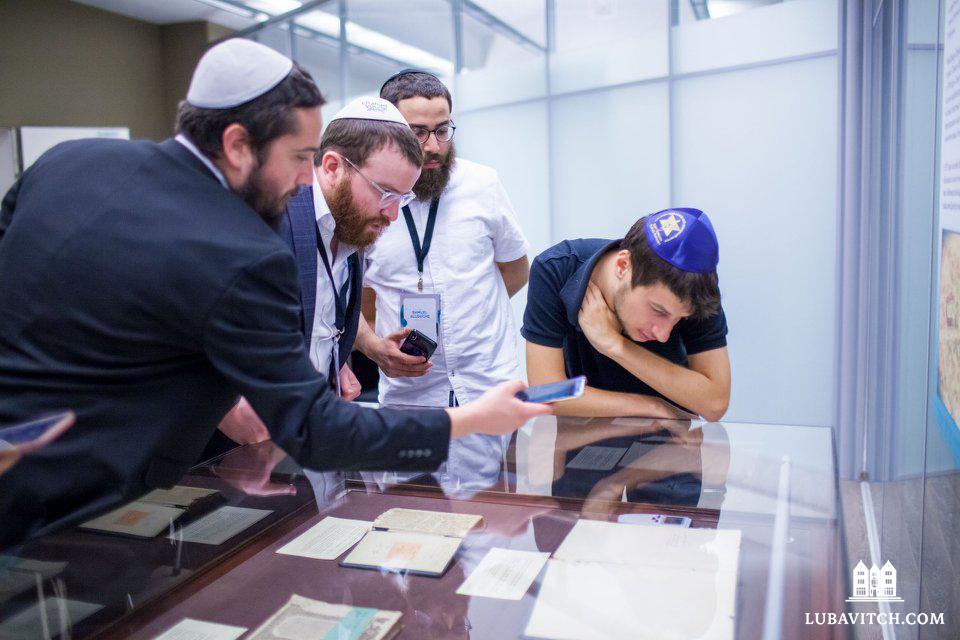 Viewing archives at the Jewish Museum in Moscow