On Thursday, Montenegro, in the Balkans, appointed its first residing Chief Rabbi. At the opening ceremony of the Mahar conference, a program focusing on Jewish continuity in the Balkans hosted by the Jewish community, Rabbi Ari Edelkopf was appointed the country's permanent chief rabbi. Edelkopf and his wife, Chani, began serving the country's 500 Jews two years ago.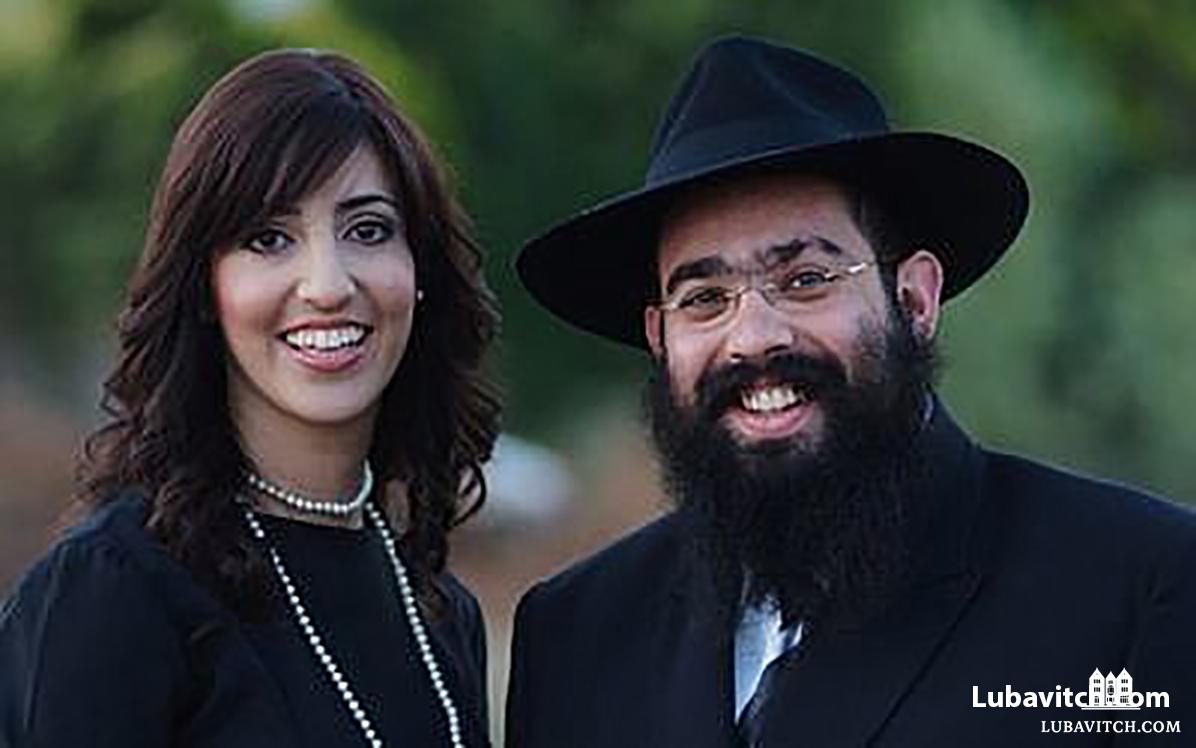 Rabbi Ari and Chani Edelkopf
Rabbi Edelkopf, Montenegro's first resident rabbi in more than 150 years, says he is "honored to be the rabbi of the unique Jewish community of Montenegro."
The Mahar conference was made possible with the support of the Euro-Asian Jewish Congress led by its president Mikhail Mirilashvili, Keren Kayemeth LeIsrael – Jewish National Fund, the World Jewish Congress led by President Ronald Lauder, the JDC Joint and the Israeli embassy. The ceremony was attended by notables like Montenegro's President Milo Đukanović, Israeli Minister of Religious Services Yitzhak Vaknin, Rabbi Eliezer Simcha Weiss representing Israel's Chief Rabbinate, President of the Montenegro Jewish Community, Djordje Raicevic, and Montenegrin ministers and MPs.
"Since its declaration of independence in 2006 [from Serbia], the various governments in the state have maintained very good relations with the Jewish community, which is reflected, among other things, in the allocation of land for building synagogues and in the absence of anti-Semitic incidents in the country," said Đukanović at the event.
"We live in hard times," he continued. "Anti-Semitism is on the rise and is not only a problem for the Jewish community but for the whole of Europe. The appointment of a chief rabbi in Montenegro is a bright spot that we are all happy about."
Chairman of the European Jewish Association (EJA) and the Rabbinical Center of Europe, Rabbi Menachem Margolin, who initiated the historic appointment in Montenegro together with the community, acknowledged the local government's strong support for the Jewish community. "President Đukanović is a true friend of the Jewish people and brings with him a very rich experience in the fight against anti-Semitism all over Europe. We look forward to continuing working hand in hand with him on this issue."
The event was streamed live on local television stations which, Edelkopf says, inspired more people to reach out to the Jewish community. One couple came to the hotel where the conference was being held, looking for the rabbi the night after the appointment. "They've lived here for many years but did not know there was any kind of Jewish community in Montenegro. After they saw the ceremony on TV, they immediately came to connect with us."
At the event, Đukanović pronounced Edelkopf the rabbi of the entire country, not just the Jewish community. "I take that seriously," the rabbi says. "Together with my wife Chani, we are aiming to help and inspire everyone living here, not just the Jewish community."