After decades of running activities out of two small family homes, Chabad of Short Hills, New Jersey opened a state-of-the-art 28,000-square-foot center on a nostalgic landmark on the city's main street.
The new Chabad center, once an iconic diner, opened just before this year's High Holidays after a $5 million renovation. Featuring two stories with 14,000 square feet per floor, the stunning building includes a sanctuary, offices, classrooms, and a social hall, library, kitchens, Judaica shop and youth lounge—all on the main floor with enough room for everyone. The lower level is still under development with plans for men's and women's clubs and auditorium. A large outdoor plaza includes a recreational playground and memorial dedicated to the victims of the Holocaust and IDF soldiers who fell in battle.
In 1995, Rabbi Mendel and Chana Devora Solomon, were living in nearby Morristown and working for the Rabbinical College of America, when they were approached by a Short Hills' resident, requesting assistance leading weekly Shabbat prayer services. Though the original home-based minyan petered out after five years, the Solomon family continued to direct Shabbat services, commuting thirty minutes and staying weekends, each and every week, for sixteen years.
"It was a huge schlep and undertaking," recalls Rabbi Solomon, "packing up the kids, suitcases, all the food, and driving there for Shabbat and holidays. And then back again after they ended, sometimes very late at night."
Shabbat services grew into additional activities, including a Hebrew school and ongoing classes and events. Chabad bought a home in 2000 to host their programs, and the Solomons purchased their own home, moving to Millburn township to serve its 8,000 Jews, eleven years later.
Soon, the space that housed their activities was beginning to feel tight. They removed walls, one by one, to make additional room before eventually putting a tent in the yard to accommodate the ever-growing crowd. While the township was forgiving to their limit-pushing, the Solomons were intent on finding a bigger and more accommodating property.
But there was no space to be had. The town's tight zoning requirements made finding a suitable home for Chabad quite the challenge. "There were plenty of obstacles to overcome before getting to where we are today," Larry Pantirer told Lubavitch International. The new property was dedicated to honor Larry's parents, Lucy and Murray Pantirer, both Holocaust survivors.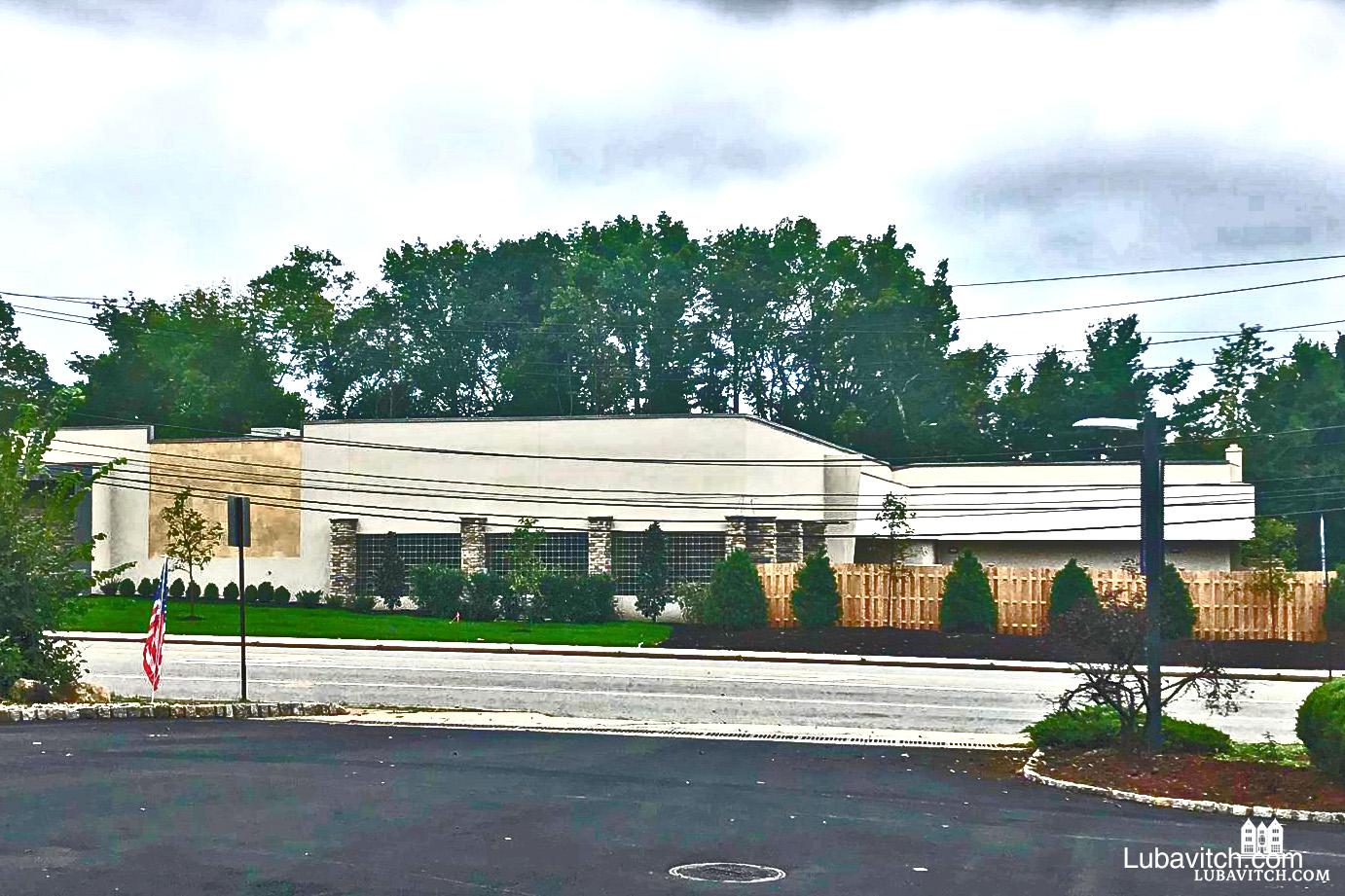 Chabad of Short Hills' new center
In 2016, the rabbi heard about a many-years long litigation between developers and neighbors of the former iconic Don's Drive-In, a fast-food joint on the city's main street. Solomon took a shot in the dark. He offered to purchase the 4.2-acre property.
It wasn't for sale. But three weeks later, the developers retracted their stance, a move Solomon deems "miraculous," and sold it to Chabad for $3.5 million—a fair price considering its property value. The site required no variances and no additional restrictions. "The Solomons offer so much to the community and entire area. Having a building allows us all to do so much more," says Larry.
This past Rosh Hashana, Chabad of Short Hills hosted its first event in the new building. Six hundred congregants participated in services in a city where, until just a few decades ago, Jews looking to settle there were turned away.
"It's incredible to see people in the area, of all affiliations, joining in droves and are excited for the Solomons," shares AlanJanoff, long-time community supporter whose dream for a synagogue in the town was a guiding force behind this initiative."They are magnets. Now those magnets have a base."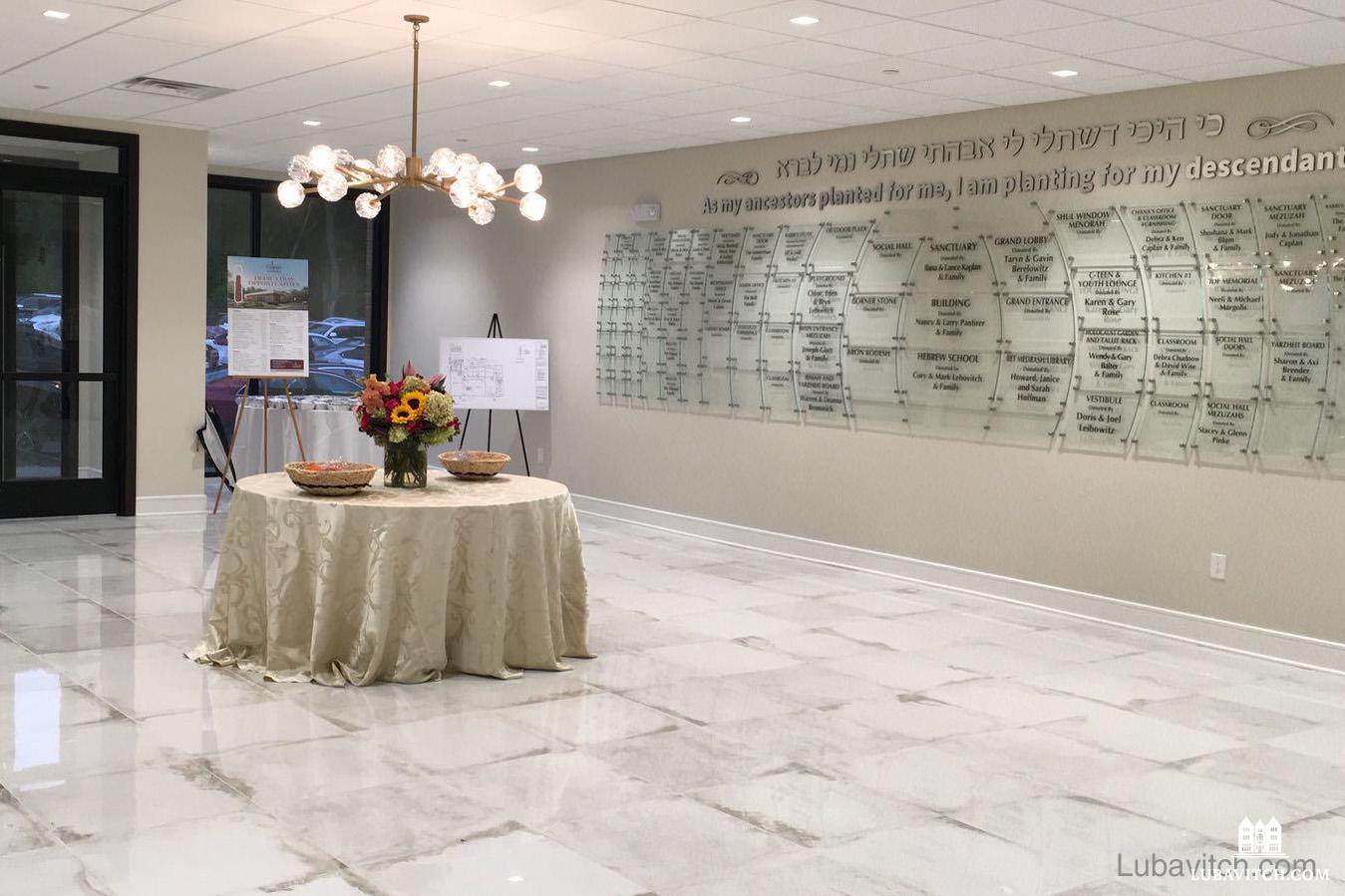 The Berelowitz Family Lobby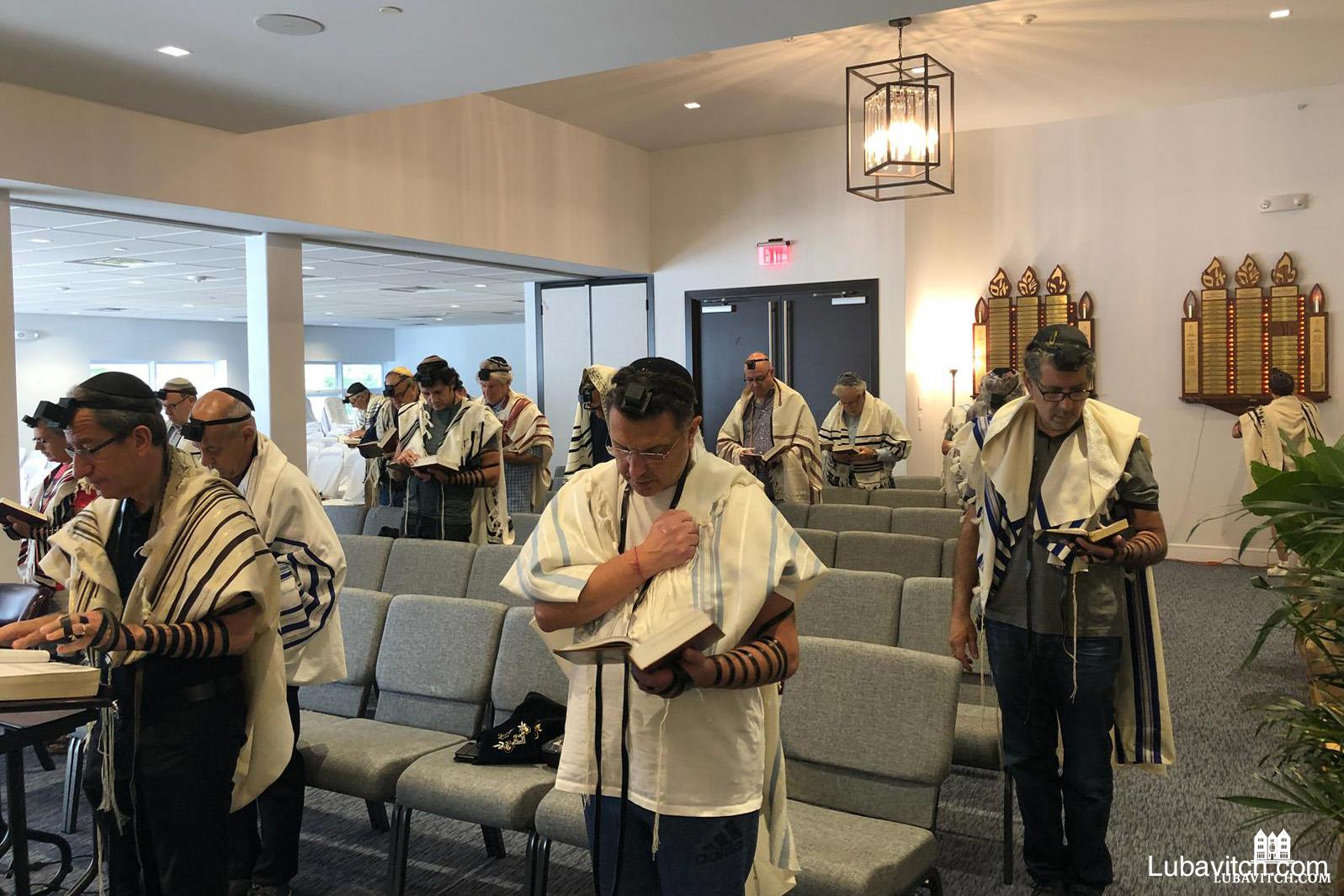 Morning Minyan in New Center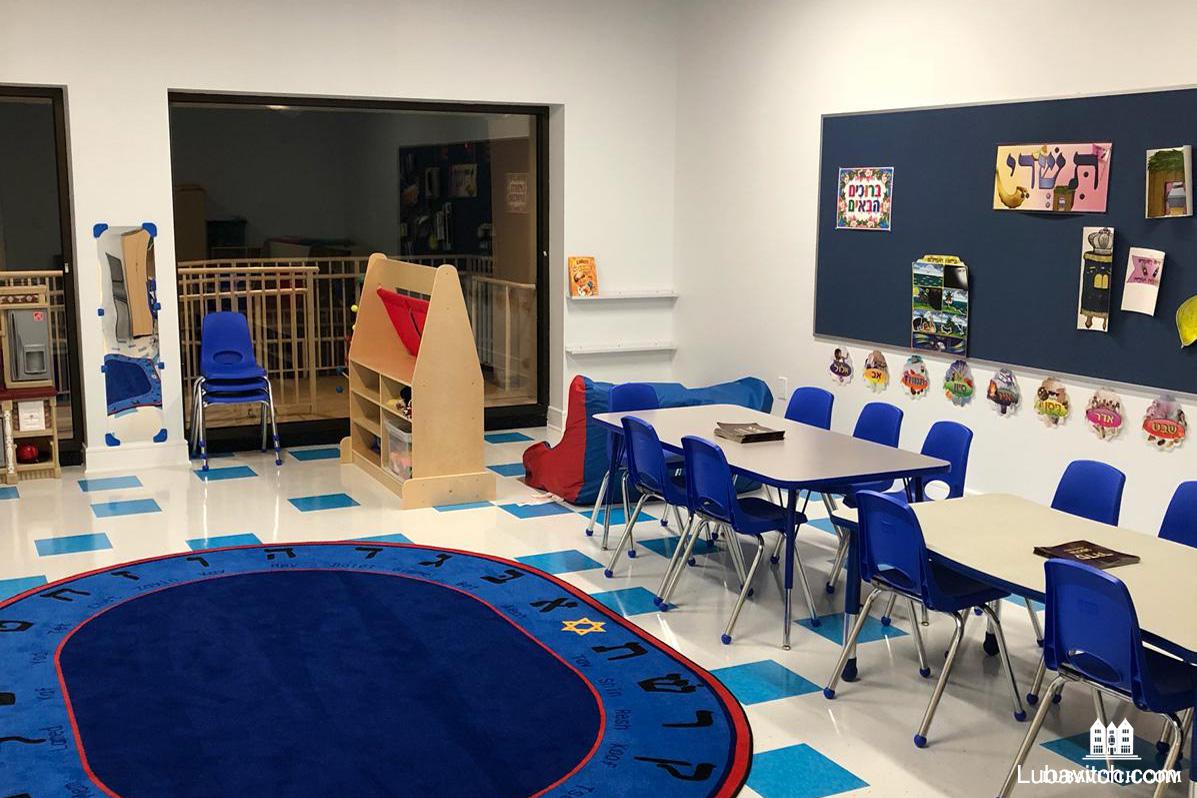 Hebrew School Classroom