Leading the commemoration for victims of recent anti-Semitic attacks at Limmud FSU's second annual conference for Jewish Russian-speakers was Rabbi Avi Bukiet, director of the Center for Jewish Life in Arlington-Belmont.
Several hundred Jewish young adults attended the event this Sunday, as part of Limmud FSU's (Former Soviet Union) mission to strengthen Jewish identity for Russian-speakers. Although not a Russian-speaker himself, Rabbi Bukiet has since become a voice against anti-Semitism after his center was torched twice this May, setting off a series of events that inspired hundreds to rally against hate.
"We as a people have to show that we are united and not going anywhere," shared Rabbi Bukiet in his talk yesterday. The event was held at the UJA Federation conference center in Manhattan and featured dozens of noted speakers and lecturers, among them noted Canadian author and filmmaker David Bezmozgis; prominent American historian Deborah Lipstadt and Rami Sherman, former operations officer of an Israeli commando unit.
In a conversation with Lubavitch.com, Limmud FSU founder Chaim Chesler said, "the program was extremely rich, the content engaging and inspiring. We appreciate the statements of Rabbi Bukiet in our united fight against anti-Semitism."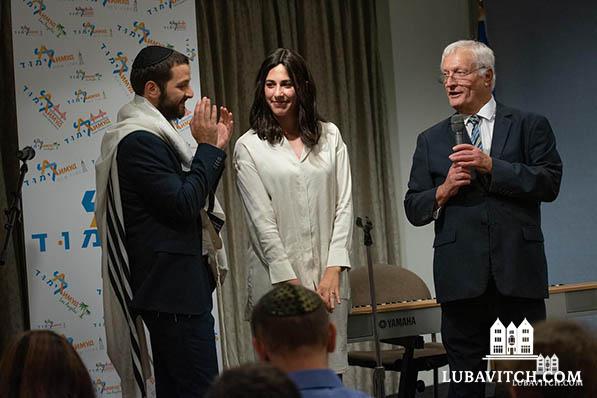 Right to left: Limmud FSU founder Chaim Chesler, Luna Bukiet, Rabbi Avi Bukiet (Photo: Igor Khodzinskiy)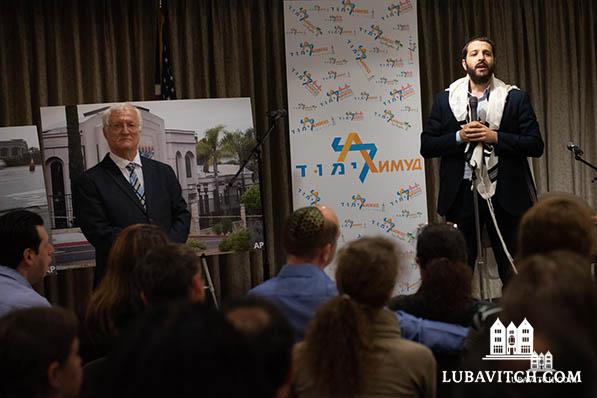 Commemorating victims of anti-Semtism (Photo: Igor Khodzinskiy)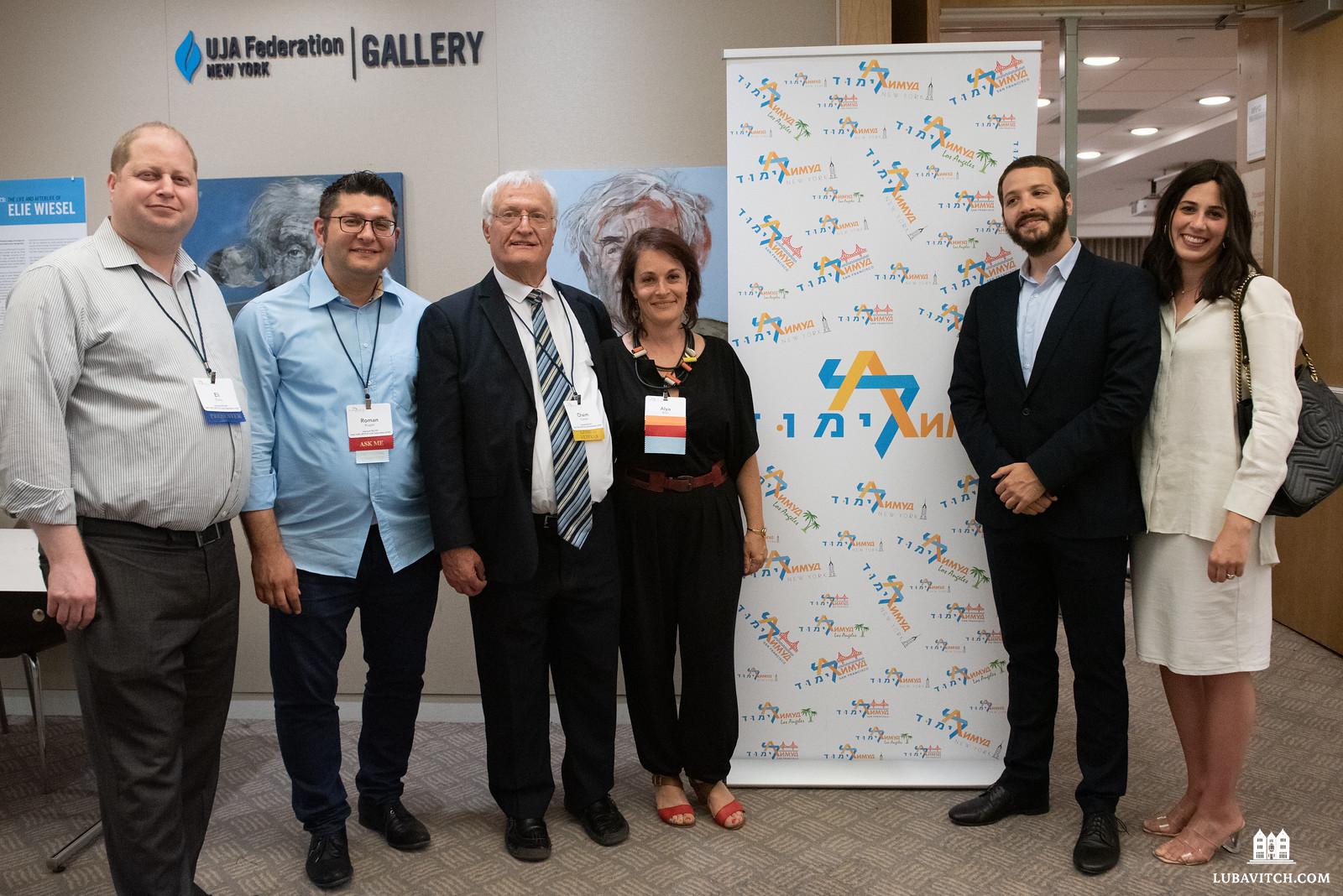 Rabbi Avi and Luna Bukiet stand with members of Limmud FSU (Photo: Igor Khodzinskiy)