Boerne, Texas, is just the type of city in which a young Chabad couple might look to launch a Chabad House.
The Hill Country town of some 21,000 people, many of whom are Jewish, boasts a laid-back lifestyle, with ranches abutting the town. It's far enough from nearby San Antonio, Texas, to have a rural feel, but close enough to feature big-city conveniences. And until recently, there had been no synagogue active in the town. As Texas sees dramatic population growth, the town is expanding.
In short, it's just the type of place that a young Chabad couple, perhaps in their early twenties, might choose to put down roots and establish a Chabad center.
But in Boerne, Texas, a fledgling Chabad center is led by Rabbi Yossi and Malkie Marrus, who are newly-minted grandparents in their late forties.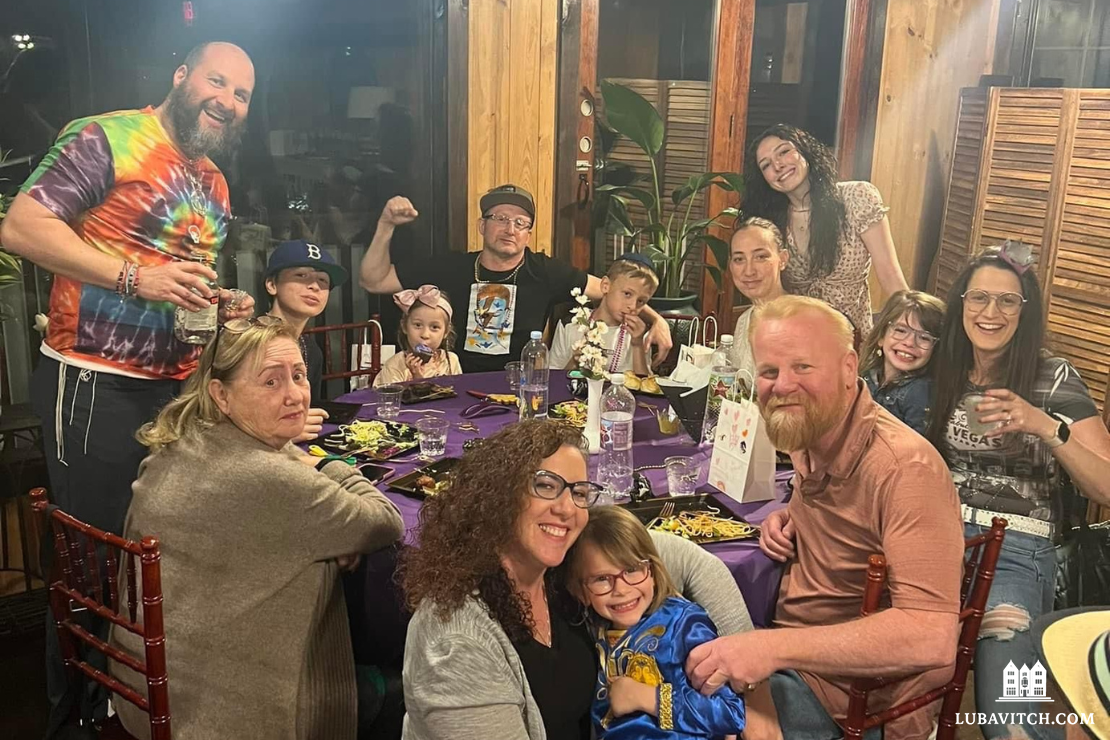 The Marruses are not new to the area, as they first moved to San Antonio in 1998, working alongside Chabad of San Antonio's Rabbi Chaim and Rivky Block. Rabbi Yossi recalled how he first became acquainted with Chabad of San Antonio while studying in the central Yeshiva Tomchei Temimim in Crown Heights, Brooklyn, NY. "It was a blustery cold day in New York City, and someone walked into the dining hall, asking around whether anyone was willing to travel to read the megillah at a Chabad House on Purim, which was a few weeks away," Rabbi Yossi recalled. "I answered, 'Sure, as long as it's someplace warm.'"
Over the next year and a half, Rabbi Yossi made a number of trips to San Antonio to help with holiday and summer programs, and after he and Malkie were wed in 1997, they visited together and made the decision to move to San Antonio.
Rabbi Yossi served at first as assistant rabbi and program director while Malkie taught in the Chabad preschool. Rabbi Yossi quickly became a jack-of-all-rabbinic-trades, serving as a prison chaplain, a kosher supervisor, and a Judaic studies teacher in the local Jewish day school. It was in the latter position that he would find his calling.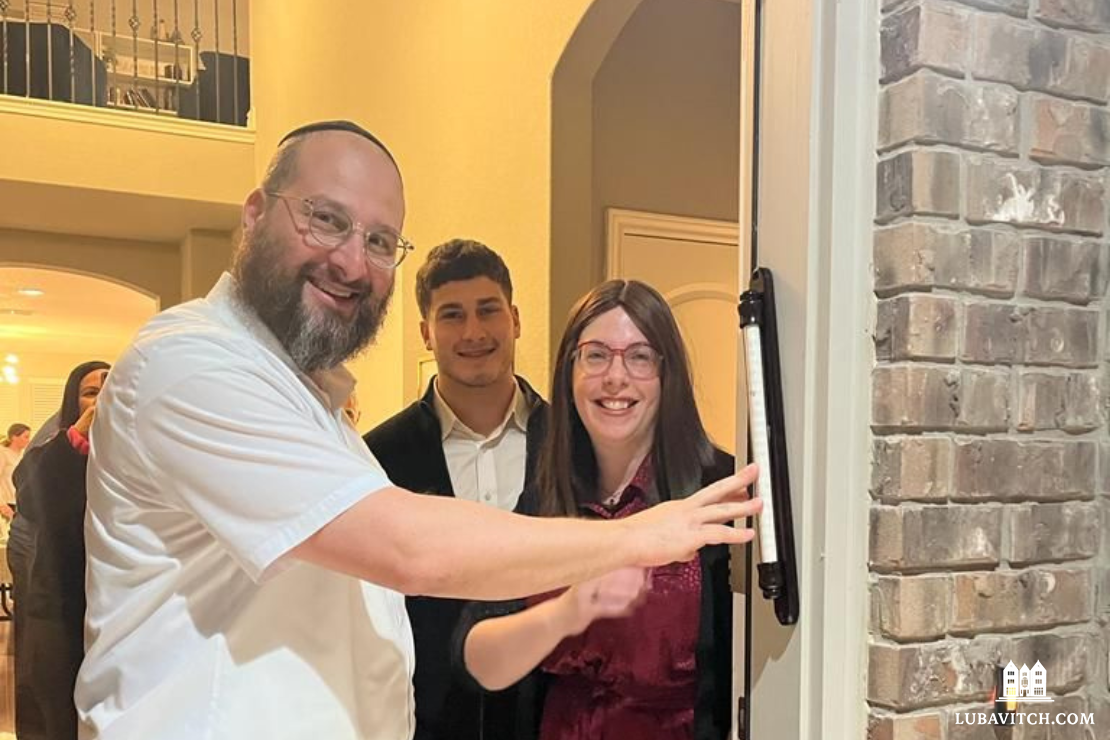 "When I first began teaching at the Jonathan Netanyahu Academy, and then at the Eleanor Kolitz Academy, I never would have dreamed that I'd be there for fifteen years and eventually serve as an administrator," Rabbi Yossi said. Ten years ago, when the Jewish Day School closed, Rabbi Yossi helped found the Starr Family Jewish Day School, where he continues to serve as Dean, and where Malkie now teaches.
But after twenty-five years in San Antonio, the Marruses felt they were up for a new challenge.
"We felt it was time to challenge ourselves and develop a new area of outreach," Rabbi Yossi said. Their oldest three children married and the younger three working and studying away from home, the Marruses felt the time was right to make the plunge, and in 2022 they left San Antonio's sun-soaked winding roads for the longhorn cattle ranches of Boerne. Its location some thirty minutes up Highway 10 from San Antonio means the Marruses can continue in their positions in Jewish education while throwing new energy into building a community virtually from scratch.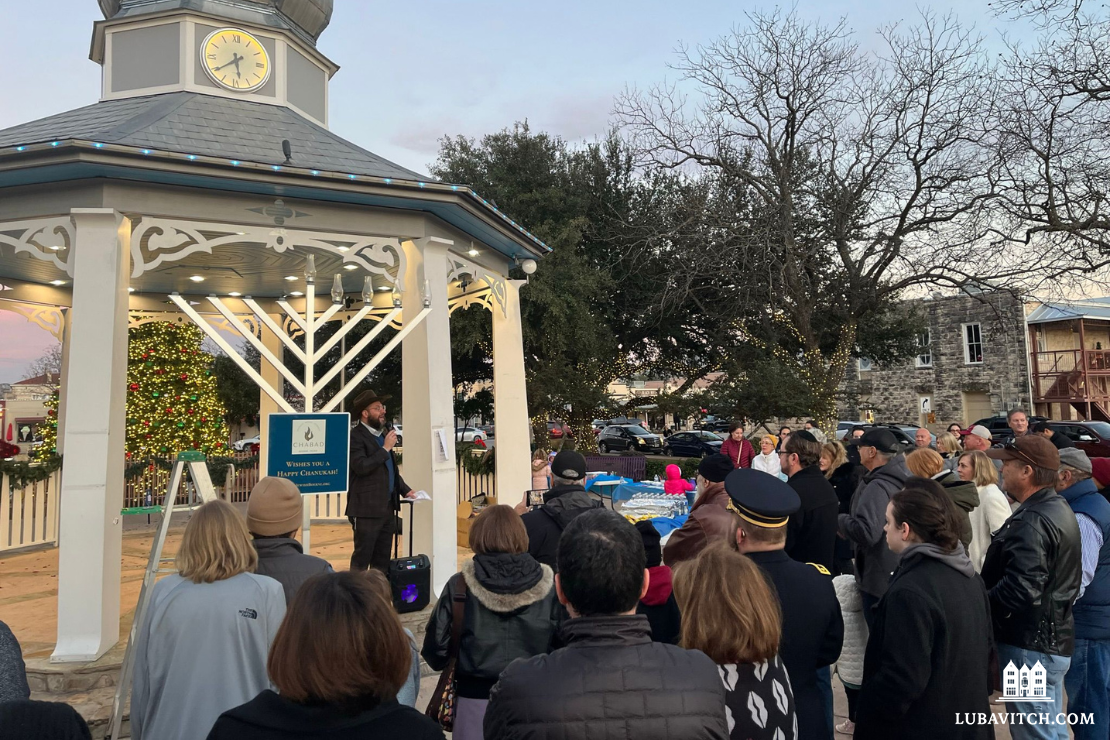 "When we hosted our first Friday night dinner and thirty-five people showed up, we kept hearing over and over, 'I thought I was the only Jew in Boerne,'" Malkie said. "For us, that was really the stamp from Above that there is something here; a mission for us to accomplish."
Chabad of Boerne has hosted a Tashlich riverside service; Chanukah public menorah lightings in Boerne as well as in nearby Kerrville and Fredericksburg; a Purim party; Passover Seders; and Shabbat dinners, kiddushes, and classes for the nascent Jewish community.
While they're passionate about their new role, the Marruses say that it has taken some getting used to. "It's a fundamental shift to a focus on gathering in one Jew at a time, putting on one mezuzah, putting on tefillin with one person, and hosting a family for Shabbat," Rabbi Yossi said. "When you're in a town like Boerne, every individual is very impactful."
To learn more about Chabad of Boerne, visit www.JewishBoerne.org.