She was five years old when she told her mother that she wanted to be the JewQ champ for her school, and this past Sunday, Karina Eisner, now 10, became the champion of her dreams. Standing in the spotlight on stage at the JewQ event in Stamford, Connecticut, she earned a silver medal. Karina was one of the top two winners at her Hebrew School's regionals at Chabad of Chandler, Arizona.
JewQ, a branch program of CKids (Chabad's Children's Network), is a rigorous Judaic general knowledge studies program for students in Hebrew Schools around the world. Its immersive curriculum runs on a gamified approach and has thus far engaged more than 3,500 children from 235 schools.
Following a celebratory CKids Shabbaton weekend, 300 regional finalists from 26 countries competed at the International Torah Championship this past Sunday in Stamford, Connecticut.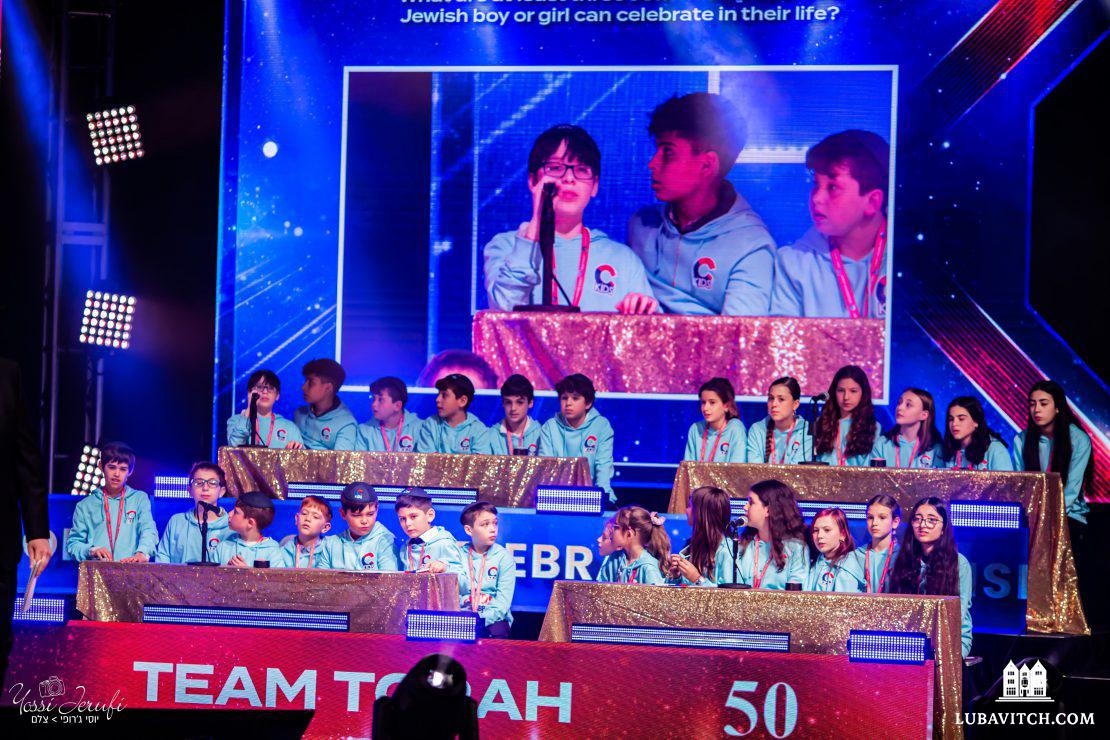 Learning Begins at Home
Jennifer Fletcher, a neighbor of the Eisners, has been attending Shabbat services at Chabad of Chandler for a decade when her children joined its Hebrew School's JewQ program. Chabad representative Mrs. Shternie Deitsch made sure the family received all the curriculum materials and tests, involving them as full participants. Jennifer homeschools her five children, ranging in age from five to 12, and was grateful for the opportunity to incorporate a Judaic learning regimen into their daily schedule.
Most impactful, Jennifer says, was learning about the holidays. "It increased our connection to Hashem. We loved reading about joy in Adar and the concept of the king in the field in Elul, and we took off from homeschooling during all the High Holidays. Our celebration of Sukkot grew so much from this experience. Before, we'd just go through the motions. Now, we understood what we were doing and why."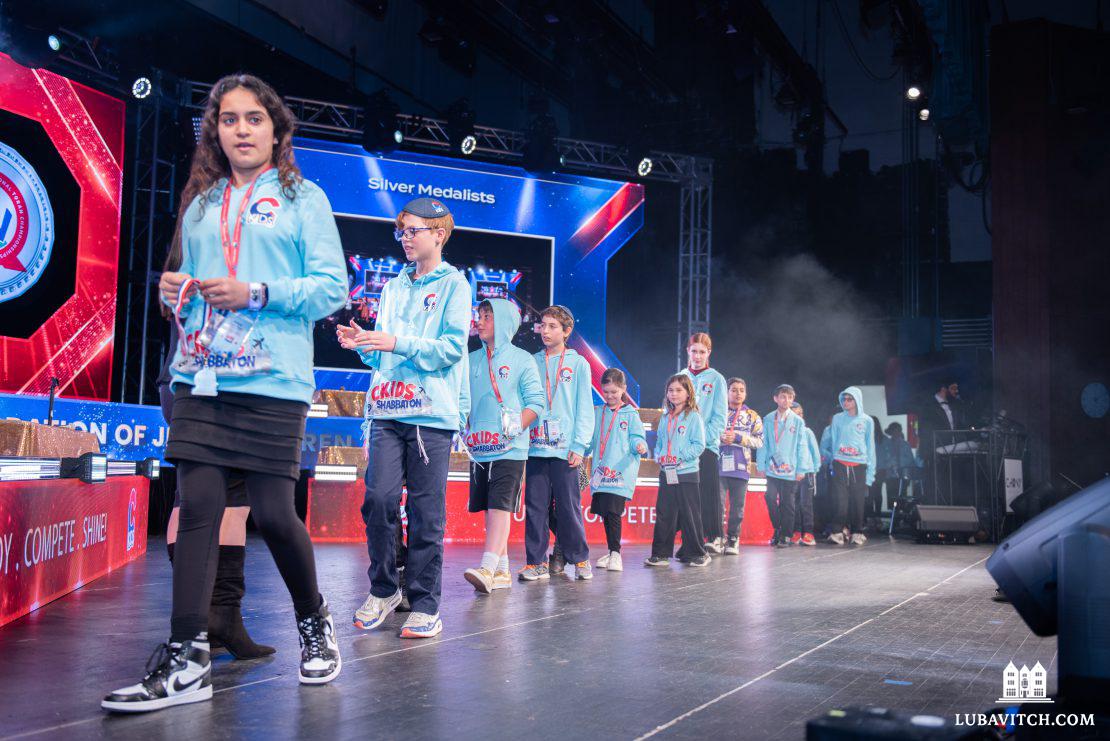 The Fletchers also found the 13 principles of faith and the 10 commandments especially meaningful. They enjoyed lively discussions over the topics, and Jennifer says she is grateful for the insights her children have gained into areas which had not been part of her own upbringing.
Last year, several of the children were older than third grade (the first level of JewQ's curriculum). This year, the younger siblings filled in the gaps, teaching the older ones what they had missed. The family has since collectively covered the material of all five grade levels the program offers.
Cheering on the Champions
The Deitsches' community rallied together to support their young medalists. Jennifer flew in with her children and Karina for the CKids Shabbaton weekend. Shul members were excited to help send the young stars off to the culminating event.
For the hundreds of live attendees and thousands of virtual audience members, the game show was an electrifying event. For the participants, it was all that and more: the chance to demonstrate their well-earned knowledge in front of an adoring crowd of proud parents, Chabad emissaries, and friends, against the backdrop of a colorful cascade of glowing beam lights.
Kayla Weiss, 14, of Chabad of Natick, Massachusetts, was one of her Hebrew School's two student representatives onstage.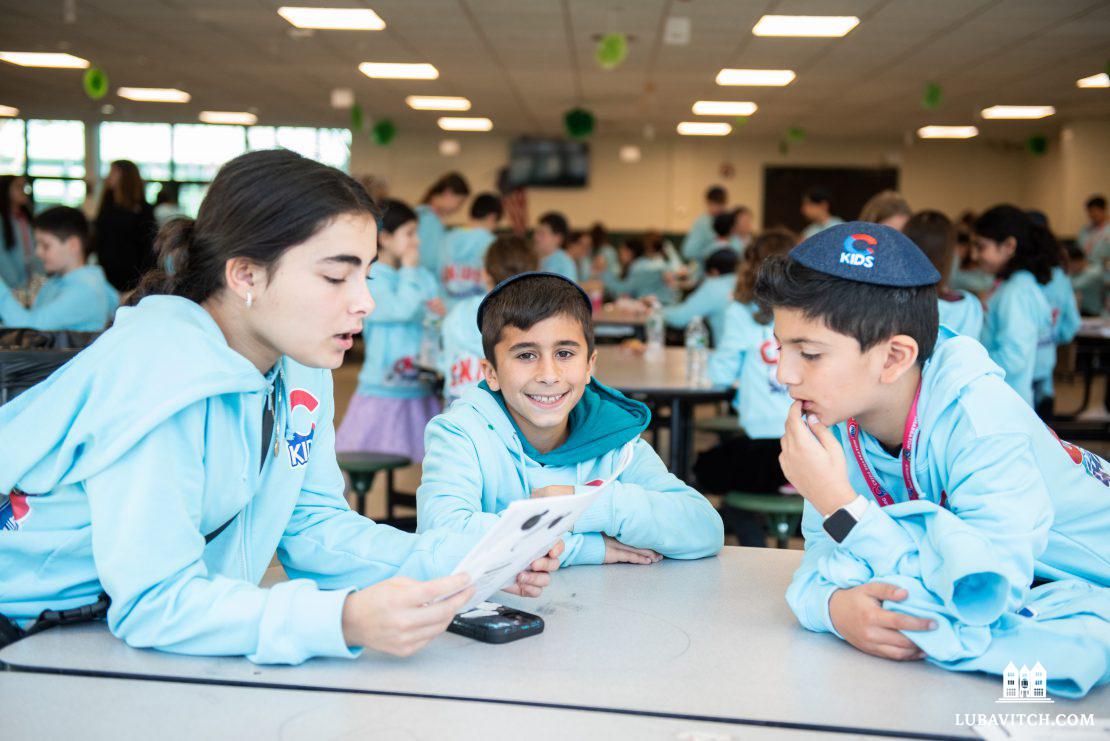 "I remember feeling both excited and nervous as I walked up to the stage," Kayla says. "But the moment I saw the cameras flashing and everybody looking at me, I thought, 'okay, I can do this!'"
At the game show, each grade level competed against each other in a series of tournaments, and students were awarded individual medals according to their test scores. Kayla's team, Team Mitzvot, won their round.
"When I found out my team won, I was so excited! I stood up and started clapping and jumping around with my teammates. Even though I only got a bronze medal, I'm still so proud of myself. It was an amazing experience."
More than a Medal
Competing on stage gave Kayla a feeling of accomplishment in all she'd learned about the Torah and Judaism. One of her favorite memories from the Shabbaton weekend was lighting candles on Friday night with young girls from all around the world. "I felt so happy and inspired," she says.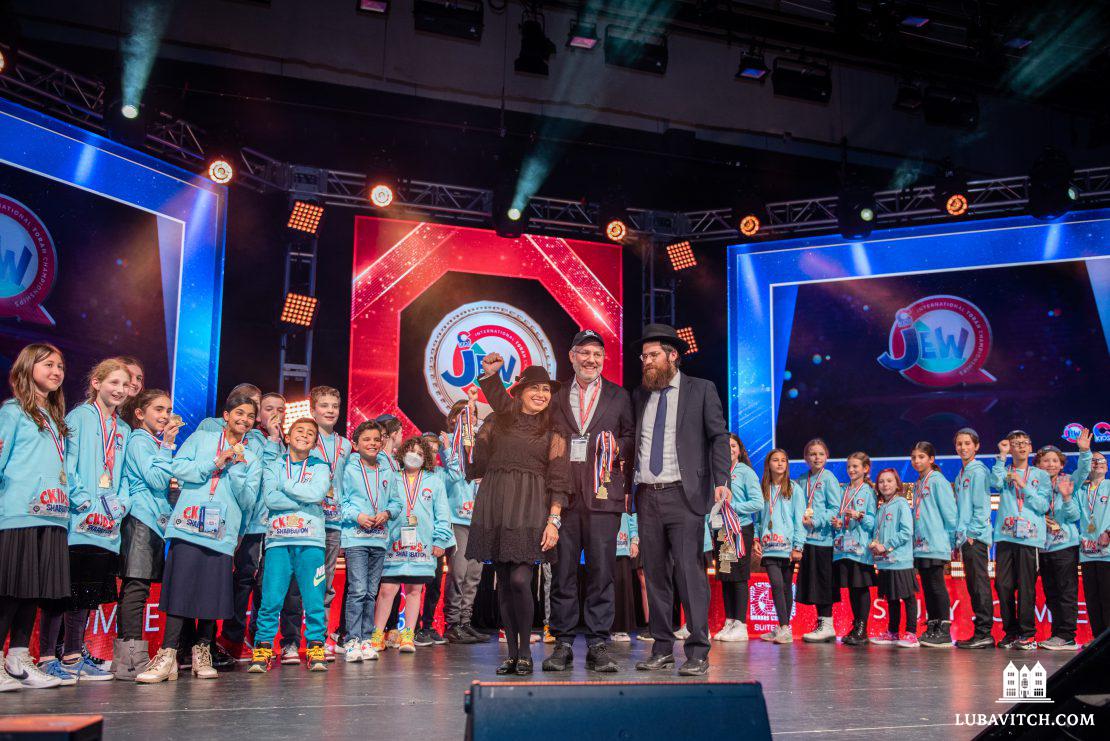 Ten-year-old Karina has taken home more than a medal. Her JewQ learning resulted in a direct impact on her family. "We've learned that practicing Judaism has to be every day, and not just on Shabbat or Holidays," says her mother, Heather Eisner. "As Karina is entering her preteen years, I hope her enthusiasm for her Jewish education remains strong."
The "Ultimate Champions" of the Sunday event were Oliver Rokhsar (3rd grade) of Chabad Youth LA, California; Judah Averbuch (4th grade) of Tanenbaum Chabad House, Evanston, Illinois; Jacob Elkin (5th grade) of Chabad Jewish Centre at Wiregrass, Florida; Joanna Diament (6th grade) of Chabad of Northridge, California; and Michaela Shapo (7th grade) of Chabad of Potomac, Maryland.
"The JewQ program not only teaches our children about our rich heritage but also empowers them to take ownership of their Jewish identity and bring it home to their families," says Rabbi Moshe Kotlarsky, Vice Chairman of Merkos L'inyonei Chinuch.
Article photo credits: Yossi Jerufi, Rosie Rimler Photography