Jewish college students in Jacksonville, Florida, and the city's Southside Jewish community celebrated the opening of their new $3.8 million Morris and Lillian Tabacinic Chabad campus and Finker-Frenkel Chabad center earlier this winter, in style. Rabbi Shmuli and Chana Novack, of Chabad Southside, have been family to the area's 500 Jewish college students and Southside community, and this new space provides a welcoming and more permanent home for them.
The celebration event honored the building's key donors, the Finker-Frenkel Family Foundation, and featured Israel's former Prime Minister Ehud Barak and a performance by world-renowned violinist Itzhak Perlman.
"So many influential people across the United States, and of course Florida, supported this project because of their love for Chabad and Judaism and their respect for my father's vision," says Eugene Frenkel, who co-founded the Finker-Frenkel Foundation with his father, Lazar Finker. Elected city and state officials, notable philanthropists, and president of the University of North Florida (UNF) David Szymanski were among the guests who had come out to celebrate.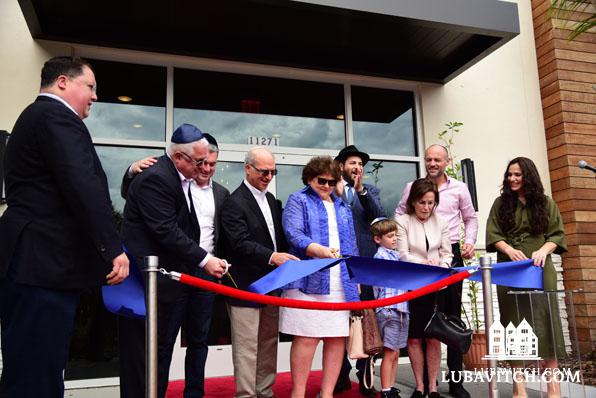 "The University of North Florida is a strong supporter of bringing people of all faiths together," said Szymanski in a statement to Lubavitch.com. "Chabad Southside is a phenomenal facility that is making a transformative difference in the lives of our students on campus."
The project has been long in the making. Centrally located near UNF and a popular shopping and entertainment hub, the property was purchased in 2007. Two years later, Chabad built a 3,400-square-foot facility on it and now, a decade later, expanded the original building to a sprawling 12,000 square feet. "There's major opportunity here in Jacksonville to do something special, but you need the infrastructure," Frenkel says. "You just can't host grand Shabbat dinners in a trailer. My father knew Chabad had to have a home where people can properly worship."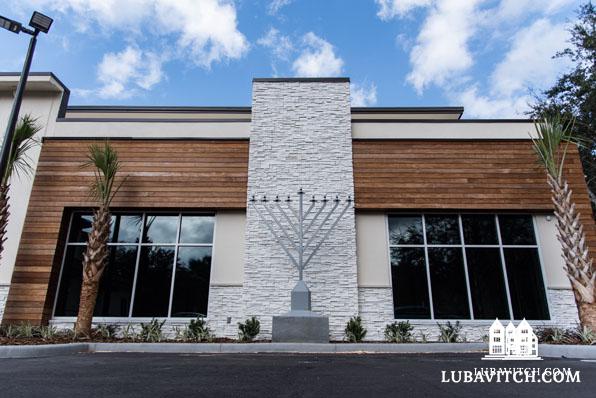 "It's been a real game-changer," Rabbi Novack says. "Chabad's impact and attendance at programs have grown tremendously since the building opened." The new facility provides ample space for the center's acclaimed state-of-the-art Ganeinu Jewish Preschool and Hebrew School and includes a student lounge and game room, kosher cafe, social hall, and a sanctuary dedicated by Ryan and Dinie Shapiro. Novack says the positive feedback on the design and functionality of the space has been more than he expected. Frenkel also noticed "excited chatter" over it. "And now there's so many new things happening, with internationally acclaimed speakers and performers being featured at Chabad. It's becoming the global stage for Jacksonville."
"It's a place to worship, where relationships are developed and community built," says Novack. Having a well-designed, large and permanent space sends a strong message to the present and future students that there's a vibrant home and community for them in Jacksonville. "It's really an important investment in the future of the Jewish people."
The Finker-Frenkel family is also looking to the future. "What we've done here with the new building is just the first step," Frenkel asserts. "We're going to continue growing and evolving. This is really the beginning for the Jacksonville Jewish community."