A traveling Chabad emissary was left for dead last winter when beaten in an anti-semitic attack at the Zhitomir central train station in Ukraine. This month, a Torah is being celebrated in his name.
Rabbi Menachem Mendel Deutch sustained head injuries and brain trauma and was transferred to a hospital in Israel in October of 2016. He succumbed from his injuries six months later.
It can take a master scribe eight months to a year to hand write a Torah's 304,805 letters. In that time, the Zhitomir Torah scroll which was originally intended for Moscow's Jewish community transferred hands.
Also dedicated to Rabbi Yitzchak Hakohen Kogan for his commitment to Jewish life in Moscow, the original honoree requested the Torah instead be written in memory of Rabbi Deutch. The Torah was gifted to the synagogue closest to the attack.
Zhitomir, or Zhytomyr, a city with ancient Chasidic roots, is now experiencing revival. The Torah will be installed in the center's new synagogue led by Rabbi Shlomo Wilhelm.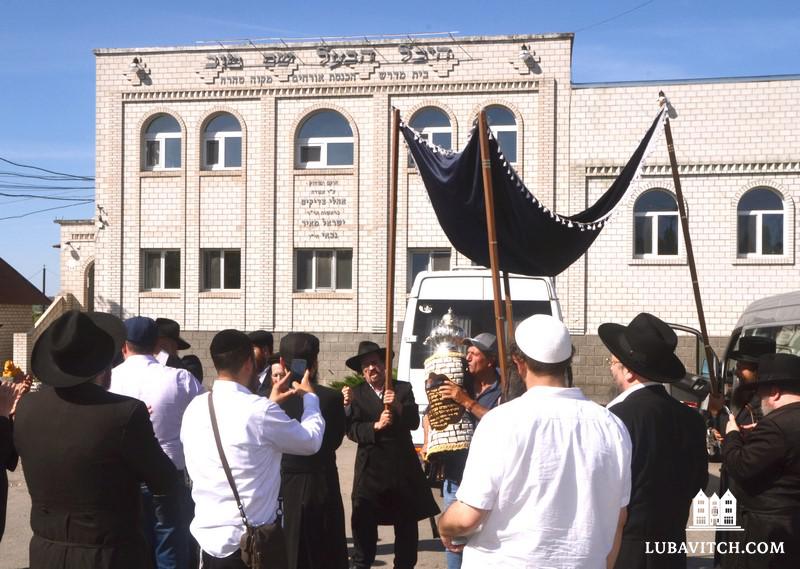 The Torah approaches the new synagogue building in Zhitomir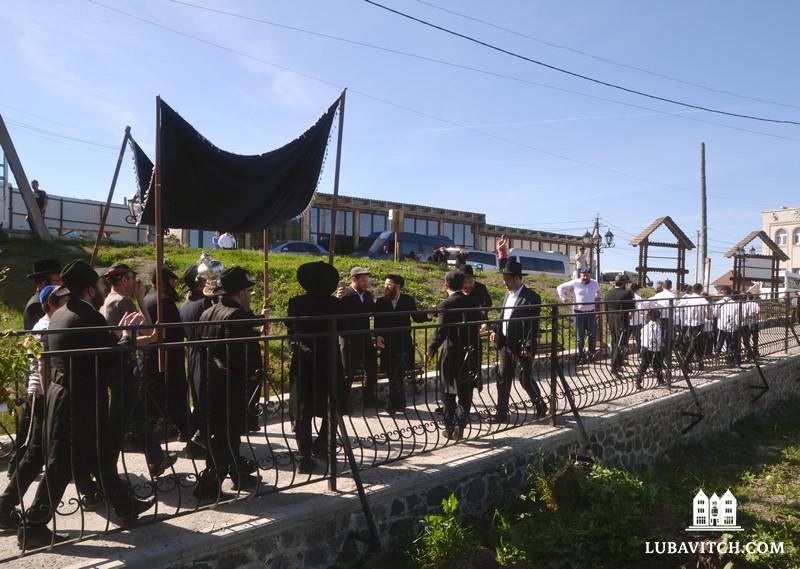 A procession of students and locals parades the new Torah through the city