As the anti-Israel Al Quds Day parade marched through the streets of central London this Sunday, an event celebrating Jewish pride was in full swing in the neighboring district of Islington.
Now in its second year, the Big Jewish Summer Fete drew 1,500 participants from across London.
"We wanted to showcase our community," says event organizer Mendy Korer who, with his wife Hadasa, directs Chabad Lubavitch of Islington, "We wanted to create an experience in which we could engage the wider population." After last years' success, the event received National Lottery funding.
Jewish-themed booths and attractions dotted Highbury Fields. A local elementary school hosted entertainment for children, and the Jewish Museum of London lead a variety of crafting workshops. Participants enjoyed Krav Maga lessons, a Jewish escape room and a concert by a klezmer band. Mayor of Islington, Councillor David Poyser joined the festivities, tasting some fresh kosher bagels and ice cream.
The Speakers Corner, modeled after TED Talks, highlighted the event, featuring twenty minute talks on topics of Jewish interest. Lecturers included Joshua Rozenberg QC, Britain's best-known legal commentator, and film expert Julia Wagner.
Mendy describes the impact of the event: "Everyone walked away a little wiser about and proud of their Judaism."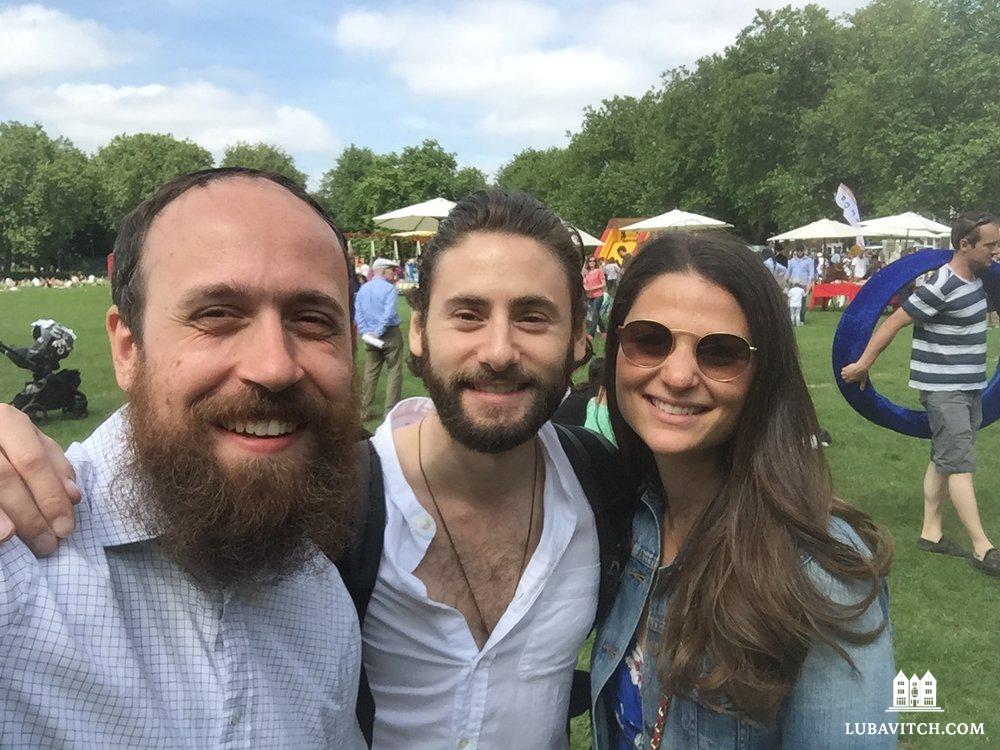 Rabbi Mendy Korer poses with participants at the Big Jewish Summer Fete in Islington, London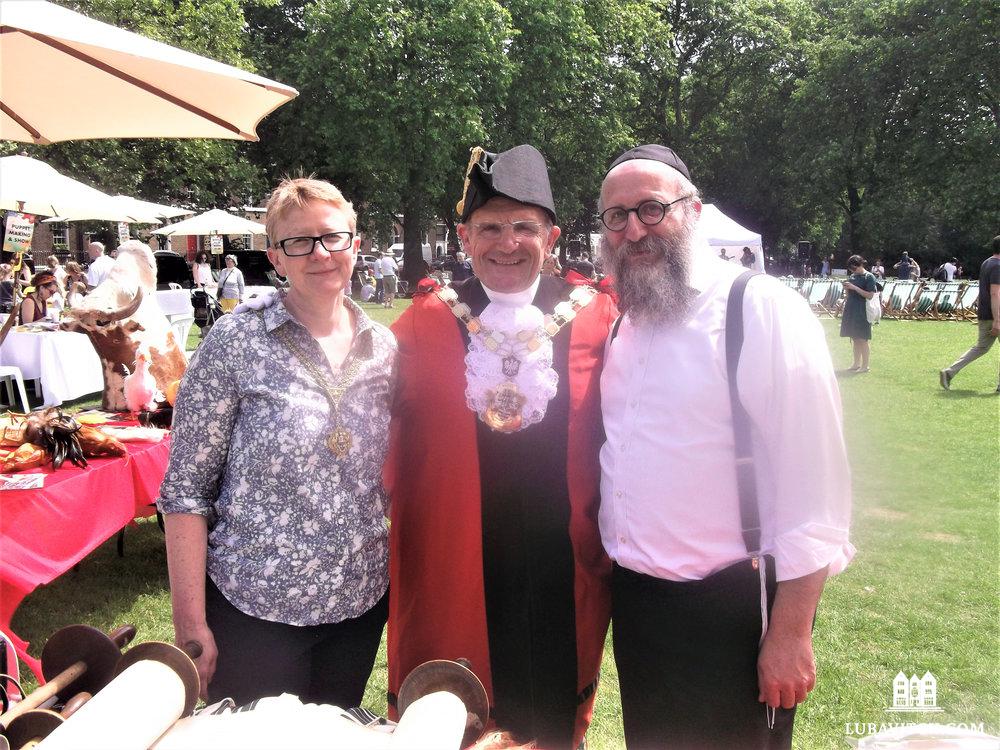 Rabbi Yossi Simon and Councillor David Poyser, Mayor of Islington at the Big Jewish Summer Fete