In the heart of Jerusalem, a stone's throw from the famous Machaneh Yehuda outdoor market, stands Beis Finger Rehab Center. A state-of-the-art residence, it was opened earlier this year by Colel Chabad, Israel's longest running social services organization (established 1788). The four-story center offers a home to up to thirty-five young adults in their twenties suffering from degenerative diseases. This is the second rehabilitation center the organization has built. The Grabski Center located in Migdal Ha'emek, in Israel's north, caters to adults of all ages.
"Our residents have completed their schooling, but don't have the option to experience living away from home, like their college or army-bound peers do," an official at Beis Finger, tells Lubavitch International. And a home it is. Though kitted out with the most up-to-date technology available for assisted living, the decor in each bedroom is chosen by the one living there. Potted plants and paintings of familiar scenes line the hallways adding to the homey feeling.
Beis Finger, named for one of its major donors, Gershon Finger, is also much more than that. "Our goal is to improve the quality of each resident's life a little bit every single day," says Director Kobi Vizel. Vizel found that if he could dress up the therapy in everyday activities and recreation, residents would be more inclined to participate and they could focus on building whatever strengths they already had. So, Beis Finger has a gym where residents work on their physical therapy with bicycles, ellipticals, treadmills and weight lifting equipment that fit wheelchairs. In the art room, an art and occupational therapist work with the residents to build coordination and stamina, as they design clay mezuzah cases and intricate Jewish artifacts.
As young adults, the residents feel that it's important to contribute to society in whatever way they can. The center is equipped with an in-house printing room, where residents use adapted machinery to design and print pictures on made-to-order articles such as mugs, t-shirts, pillows and tiles. They also brew their own Beis Finger beer that residents give out as souvenirs.
But perhaps the pièce de résistance at Beis Finger is the cave-like music room in which there is not one traditional instrument. "The music room turns intensive therapy into a fun experience," says Mickey Moore of A-muse, the company who designed the hi-tech room. Whether alone, or in a group, residents can often be found jamming at a choice of six computer stands. Each computer plays a different instrument and is programmed to biometrically recognize each resident. Therapists program the system to learn each person's strengths and the areas he or she is working to build. Whether they can lift their arms, or merely puff their cheeks, when the computer's highly receptive sensors detect what for that resident is a complete movement, it produces a sound. After affixing the center's mezuzahs at a grand opening held last December, Israel's Chief Rabbi David Lau, checked out the system and made his own music.
Many other dignitaries also attended the opening, including Jerusalem's Mayor Nir Barkat and the Director General of Bituach Leumi, Israel's National Insurance Institute, Meir Shpeigler. Supporters who donated the medical equipment and furnishings were honored, including Eleanor and Ronnie Cohen, Roberto Guttman, Alan and Deborah Kestenbaum, Lord Steinberg, the Nigri family, the Ted Arison Family Foundation and Bituach Leumi.
In his address at the opening, the Head of the Division of Disabilities in Israel, Gidon Shalom praised the work of Colel Chabad and added, "I look forward to funding more such innovative projects in the future."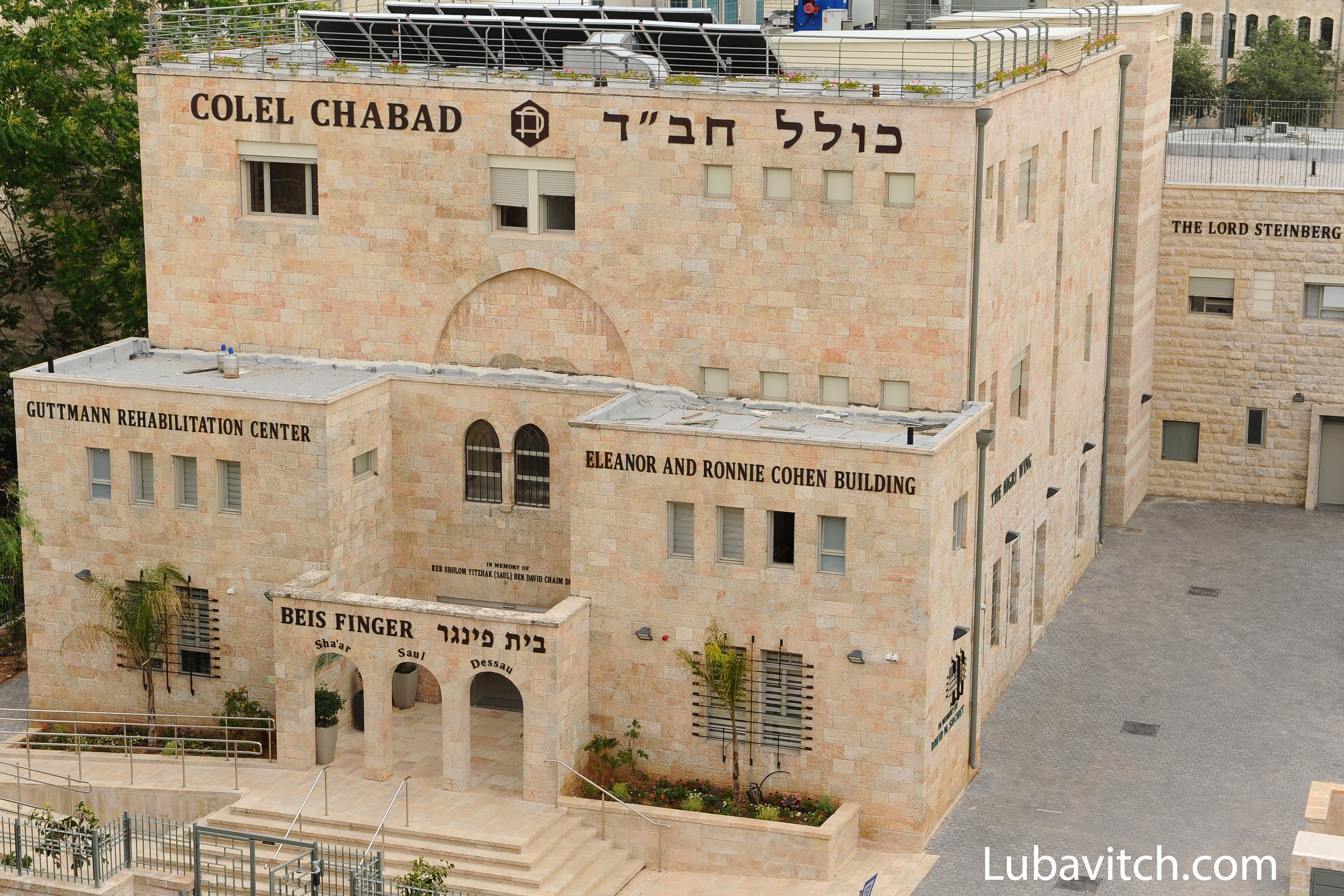 A view of the Beis Finger residential home in Jerusalem, Israel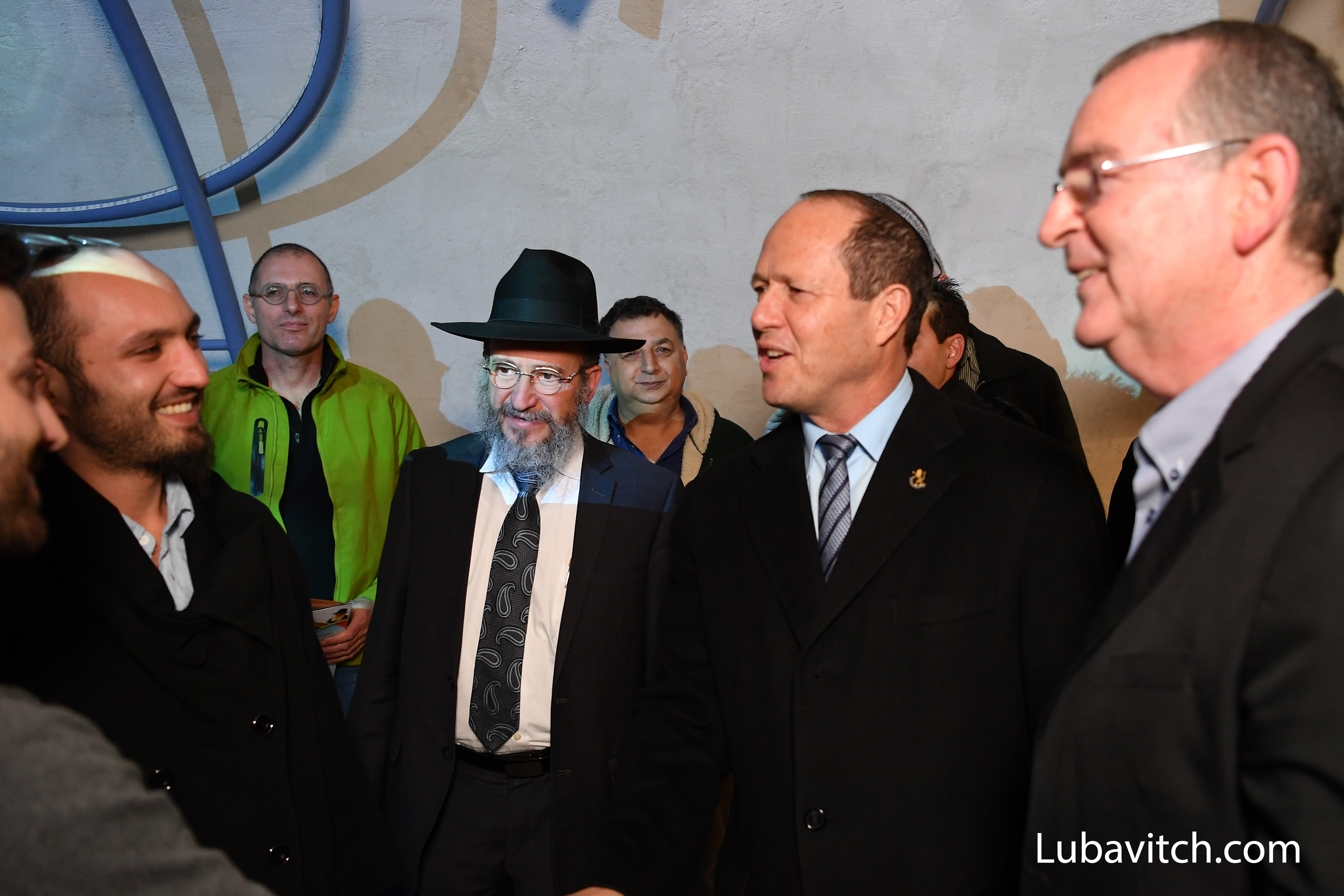 Jerusalem Mayor Nir Barkat chats with A-Muse founder, Dor Azrieli along with Rav Yaakov Halperin, Chabad Representative of Jerusalem and Kobi Vizel, director of Beis Finger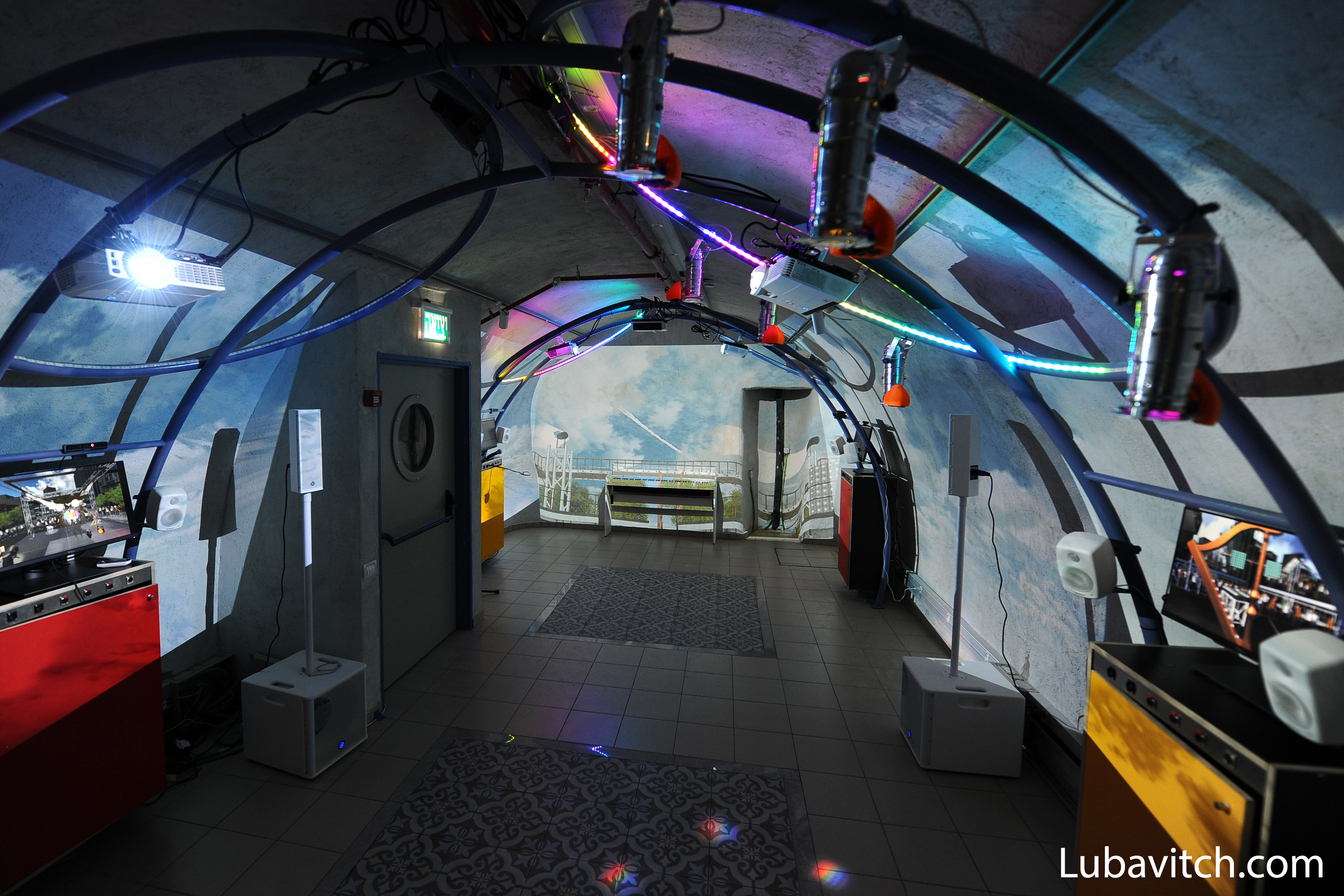 The physio-therapeautic music room at Beis Finger residential home in Jerusalem, Israel