Cancer patients are already finding support, financial assistance, home-cooked meals, and even wigs at The Circle of Hope center in Merrick, Long Island. Now, they're also finding clothes.
Loraine Alderman, a 59-year-old resident of East Meadow, and her husband, Bill, partnered with Chabad's Circle of Hope to create the Dress for Recovery clothing bank after Loraine struggled to find appropriate clothing to wear while recovering from a mastectomy. The clothing bank, which opened on December 15 in a live-streamed dedication ceremony, is the first of its kind in the tristate area.
Patients post-surgery may be restricted from lifting their arms above their waists, or remain attached to drainage tubes and fitted with ports, making it difficult to wear conventional shirts. Specialized garments, Loraine found, aren't sold in local stores and cost upward of $45 a piece online.
"I couldn't believe there wasn't already such a thing as clothing banks," Alderman says. "Who wants to invest in clothing they'll only need for four-to-six weeks? Besides, cancer comes with enough stress. Finding clothing shouldn't be part of it."
Now, women and men in recovery can borrow comfortable and accessible outfits fitted with special openings and inner pockets, and return them when they're no longer needed for the next patient to wear. Also available are padded seat belt protectors, drain holders, cushioned ice packs, and other helpful paraphernalia.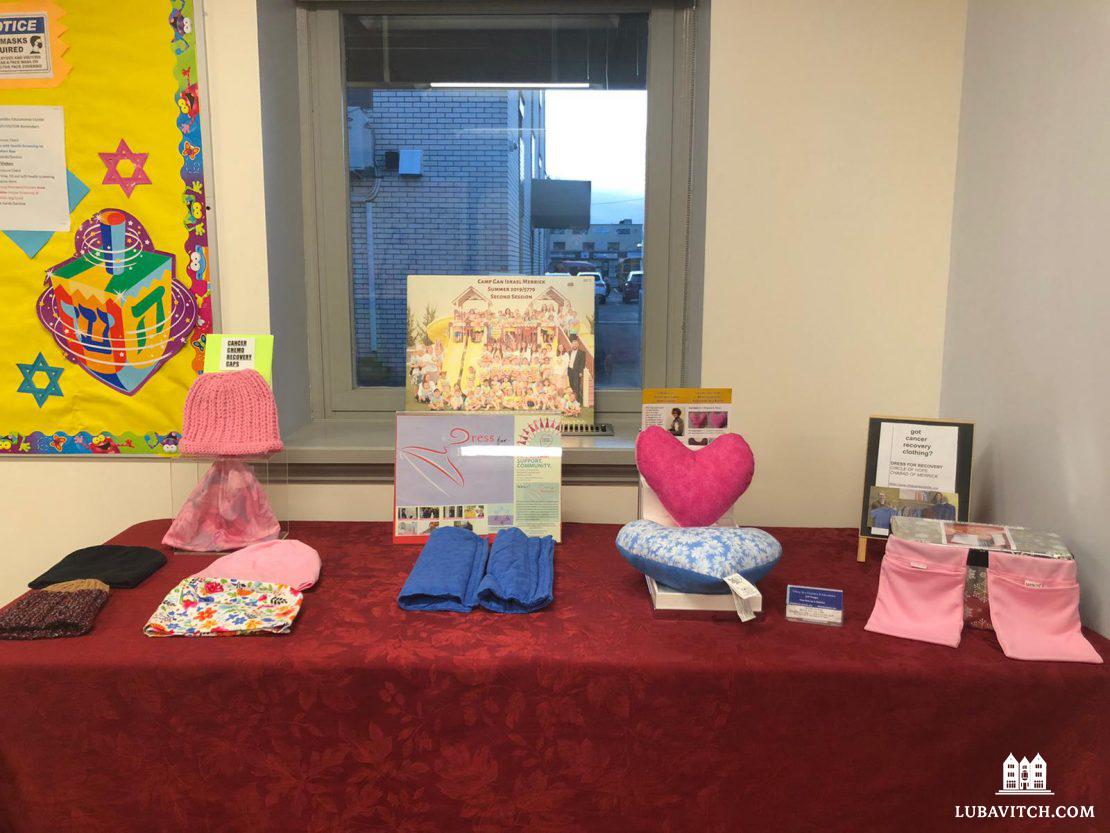 Several women have already borrowed clothing in the month the bank has been open, says Chanie Kramer, who directs Chabad of Merrick-Bellmore-Wantagh with her husband, Rabbi Shimon. "It's inspiring to see the way Loraine took such a painful, dark part of her life and created something beautiful out of it to help others."
The Aldermans' community came together to support the initiative: Randi and Warren Berkowitz, close friends of the couple, worked with them to design and manufacture 116 custom shirts in their Thailand factory, and donated them to the bank; the Forman family donated $2,016 (112 times chai); and a local dry cleaners agreed to professionally wash the clothing free of charge.
"The Kramers have been so supportive and generous to us during our journey," Loraine says. "They sent meals and flowers, lifted our spirits and made special arrangements for us to celebrate the holidays. I borrowed a wig from their bank and Chanie was so helpful and reassuring during the process. I knew they'd be the perfect organization to partner with."
While she prays that they no longer be needed, Loraine is looking to grow the stock, expand the project, and establish more such clothing banks. "There were so many people who helped us during our journey, and we wanted to pay it forward."