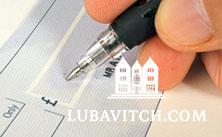 Machne Israel Development Fund
The Machne Israel Development Fund was established in 1984 by the Lubavitcher Rebbe, of righteous memory, to serve as a major financial resource of the Chabad-Lubavitch institutional network. Formed by a core of prominent Jewish philanthropists dedicated to the growth of Jewish life and the greater vision of Jewish continuity, The Machne Israel Development Fund has disbursed critical sums toward the support of Chabad-Lubavitch centers in the last decade.
These centers each cater to the broad range of needs that arise in any Jewish community, from the small ones in isolated and often distant places, to those in bustling metropolises. Upon request or our own initiative, Chabad-Lubavitch dispatches its representative to a given location, and a barren landscape is soon transformed: Talmud Torahs, day schools, synagogues, libraries, mikvehs and more, make Judaism come alive, and enable Jewish people to begin to experience real Jewish living.
Spearheading all of these activities was our beloved Rebbe. After his passing in 1994, many wondered how Chabad-Lubavitch would carry on. But wild speculation soon gave way to respectful recognition and renewed confidence: Chabad-Lubavitch continues to grow, existing centers are expanding, new ones continue to emerge, and our outreach activities are growing exponentially. Toward the fulfillment of the Rebbe's vision, the movement proves itself to be strong and enduring, with several thousands of Shluchim, men and women, passionately committed to the mission of Chabad-Lubavitch.
As Chabad-Lubavitch stretches its capacity, extending itself to serve ever greater numbers of Jews, in more places with more unique needs, the demand for energetic men and women to join the ranks of our Development Fund grows commensurately. The impressive range of educational and social services projects undertaken by Chabad-Lubavitch, in more than 2300 locations worldwide makes for an incredible array of philanthropic possibilities, allowing you the opportunity to participate in answering the call of a particular community, a targeted group, a specific program, or a special need that speaks to your heart.
Get Inspiration to your inbox!
Join our weekly newsletter for inspiration and updates