A rocket fired from the Gaza Strip on Thursday night fell less than fifteen meters (fifty feet) from the Chabad center in Sderot and hit a neighboring yeshivah building. No students were in the building at the time as they had already left to spend Shabbat with their families.
"We were in the middle of our weekly Torah class when we heard the Code Red sirens go off," shared Rabbi Asher Pizem, co-director of Chabad of Sderot. "We ran to the sheltered area of the building where we heard the deafening sound of the rocket landing. The whole building shook from the impact; it was frightening."
In response to the attack, the Israeli Air Force has targeted some of Hamas's terror infrastructure as well as a facility belonging to the terror group's navy.
Because of its close proximity to the Gaza Strip, residents of Sderot have only twelve seconds to make it to a bomb shelter after the Code Red siren goes off. Chabad of Sderot is working on plans to completely fortify the entire building.
"Over 15,000 Hamas rockets have fallen since 2001," Rabbi Pizem said in a conversation with Lubavitch.com, "but 'Am Yisrael Chai,' our people are still here."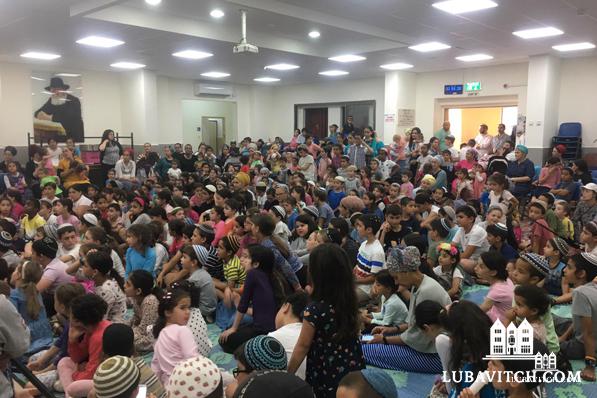 Local children who live in Sderot, at a pre-Shavuot event, a mere week ago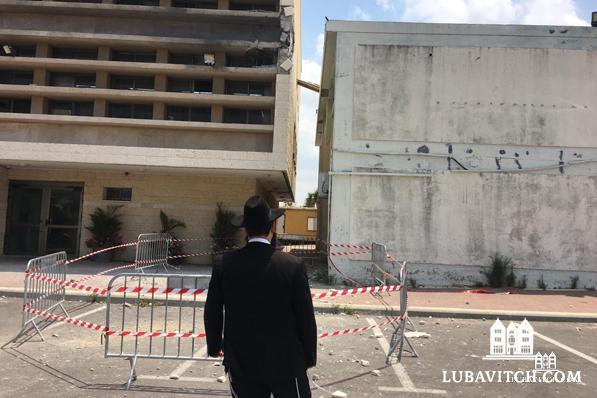 The exact location of the rocket; Chabad of Sderot and Yeshiva Lev Ladaas share this parking lot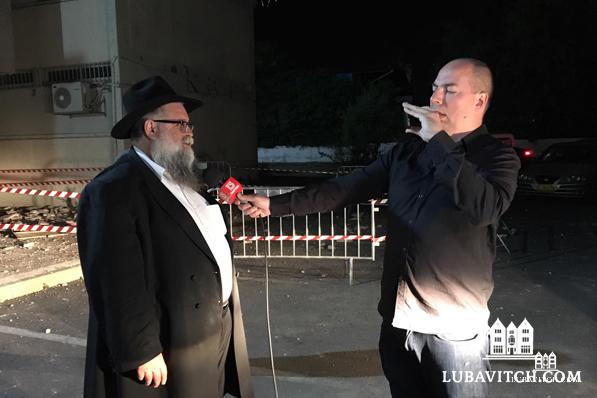 Rabbi Moshe Pizem, co-director of Chabad of Sderot, speaking to a reporter from Channel 13 after the attack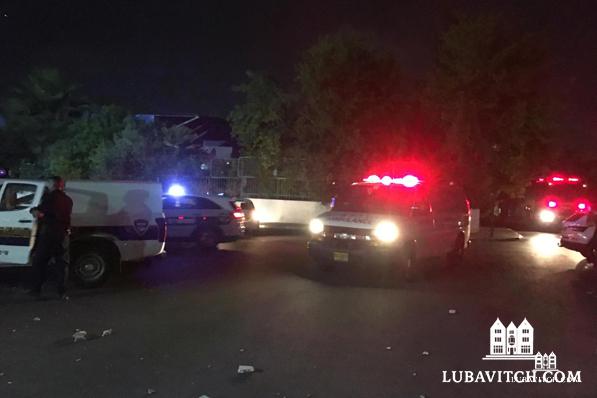 A series of ambulances following the rocket attack; there were no casualties