The fifty teenagers who regularly attend Chabad's CTeen of Hunterdon County are no strangers to community service. "It's one of the pillars of what we do," says director, Rabbi Avraham Posner. Last year, the New Jersey teens packed care packages that were personally delivered to needy children in Mozambique by Posner. But there are needy people just around the block too, and Posner believed it would mean a lot for the teens to see the direct effect of their giving. So this year, they partnered with Hunterdon Helpline, a local twenty-four-hour support service that responds to the at-risk population.
At a launch event last month, the teens learned about the helpline's work and assisted in assembling care packages for the local homeless.
They also took a more interactive role and called local seniors and homebound individuals to remind them to take their medications and to bring some relief from the loneliness they might feel. Some of the volunteers were hesitant, and unsure if they could keep a conversation going. "They surprised themselves," Posner says. "They found that they really had it in them—some of the teens had twenty-minute conversations."
"There is no better feeling than giving back to the community in meaningful ways," says Zach Mraz, a sophomore and vice president of CTeen.
And the people on the receiving end were thankful. "Talking to the teens was a real treat for the elderly," says Susan Lax, executive director of Hunterdon Helpline. "Also, the toiletry packets they created for our homeless clients were very much appreciated." She added, "It's sometimes easy for the rest of us to take these basic items, or a even a simple social call, for granted."
With numerous extracurricular activities, the teens' busy schedules make it hard to gather them all at once. They're not just helping out at scheduled times. So Hunterdon Helpline informs CTeen of needs that can be dealt with by an individual, with flexible timing. "They'll let us know about people who can't shovel their driveways after the snow or need help raking leaves and a few teens will head over to help," Posner says. "One time, the helpline asked if we could procure gloves for a family in need, and the teens were able to get some donated."
"Giving back is an important part of our mission," says Rabbi Eli Kornfeld, director of Chabad of Hunterdon with his wife Rachel. "The Lubavitcher Rebbe taught us the value of unconditional kindness—not just for the Jewish community, but also for the broader population. It's also a real sanctification of G-d's name for the local community to see the teens being mindful and giving back to their community as part of their Jewish education."
The helpline is looking forward to growing their partnership with CTeen. The staff was impressed, Lax says, "with the commitment and generosity of these teens."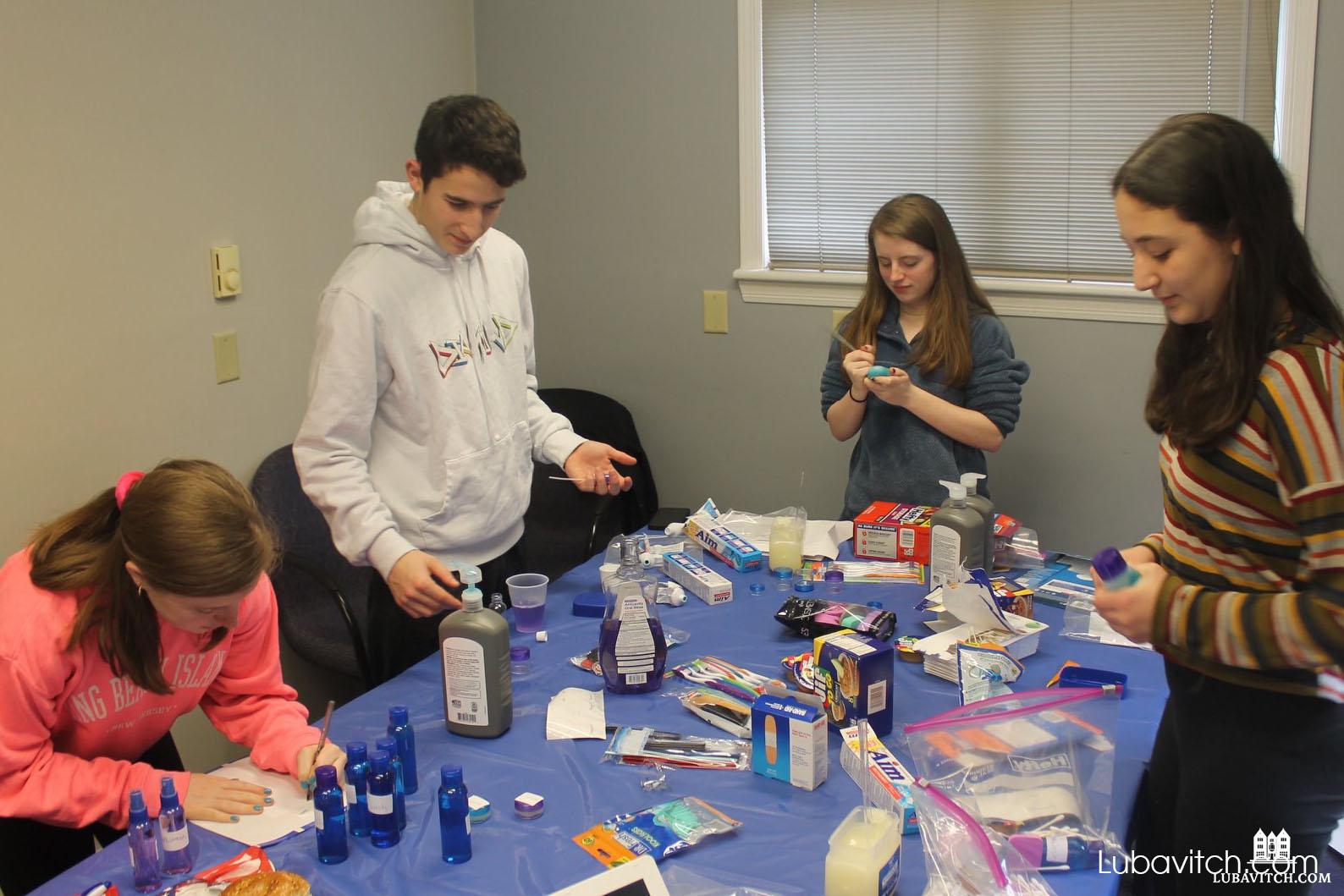 Packages for the homeless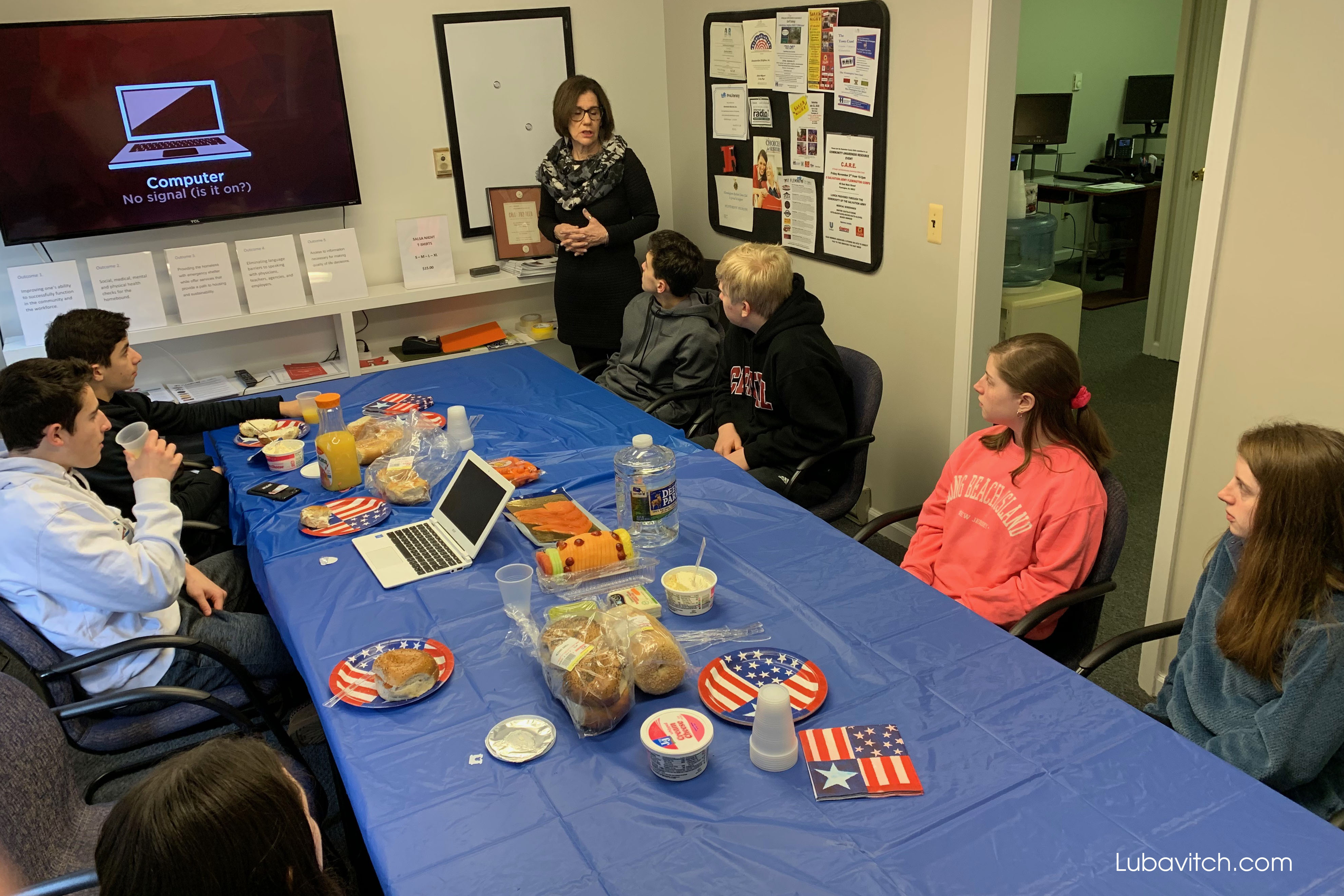 Meeting for the helpline