Chabad of New Hampshire had been sharing space with Rabbi Levi and Shternie Krinsky and their nine children. Community events were held in rented venues. Yom Kippur services meant a few mile walk to a downtown location that was big enough to house their congregation.
When a plot of land became available, the Krinskys purchased it, with the intention of building a Chabad House. "We kept running into issues with the planning," Rabbi Krinsky says. "And each time we'd walk by the unused detention center, just a mile from our house, we'd talk about how perfect it would be for a Chabad Center." After 6 years of waiting the building finally came up for sale and Chabad's offer was accepted.
At the grand opening ceremony, May 3rd, more than two hundred a fifty people showed up to get a peek at the new Chabad Center for Jewish Living. A New Hampshire style fireplace in the entrance hall and a wall made completely of Jerusalem stone in the Synagogue are two of the distinctive features of the eight and a half thousand square foot building. With classrooms, a commercial kitchen and social halls, a library, conference rooms and a large yard, there is now space for the hundred or so families who attend Chabad programs on a weekly basis.
Noting the amount of people who turned out, Rabbi Krinsky says, "Our community is proud and happy that our patience and persistence paid off."
The Krinskys, who also oversee the running of three other Chabad Houses in New Hampshire, see the one and a half million dollar project as phase one. In phase two they will build New Hampshire's first women's mikva and a hospitality suite to service the jewish needs of the thousands of tourists who visit the State each year. They hope to complete building within the next six to ten months.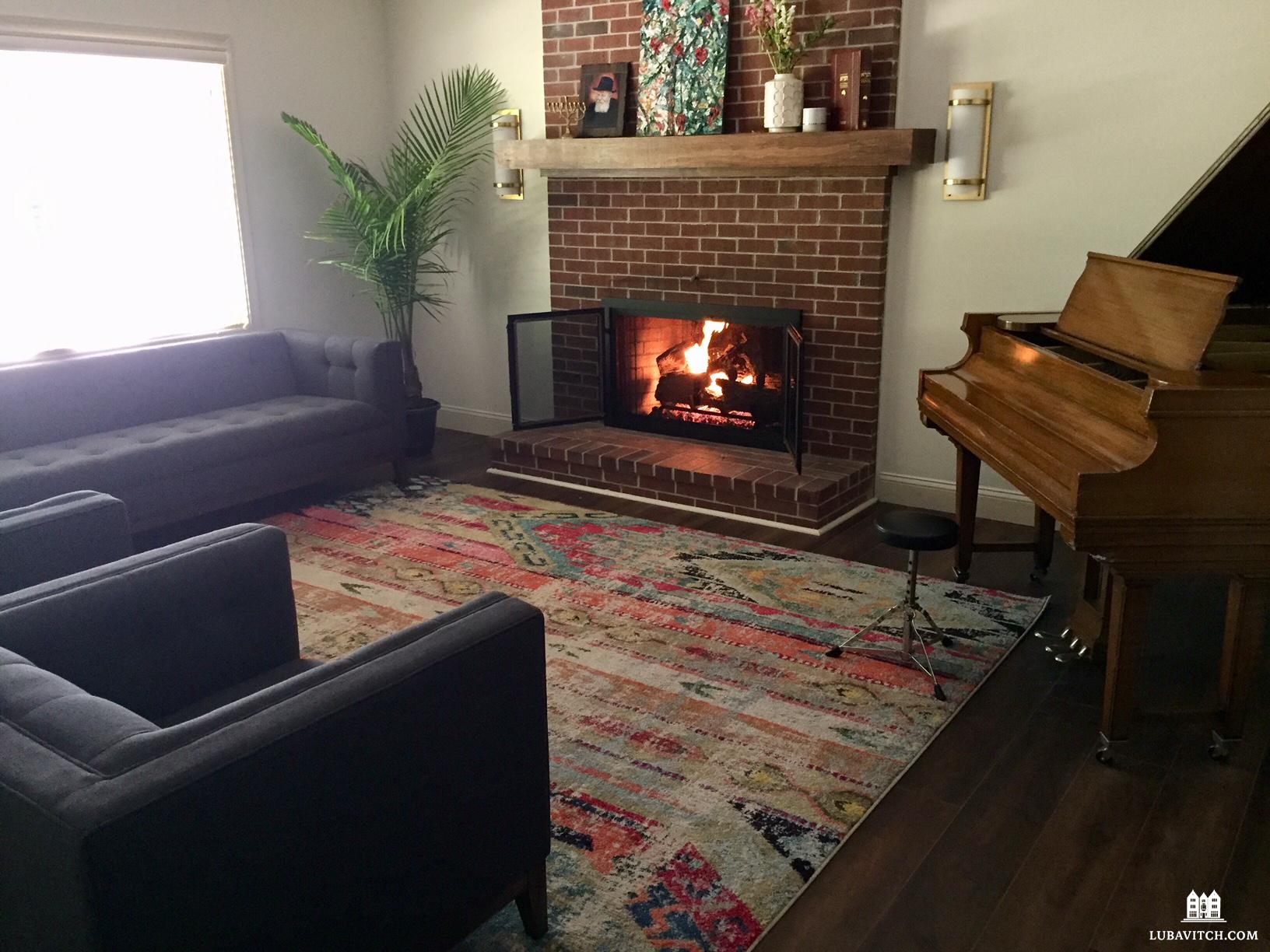 The homey entrance way at Chabad of New Hampshire's Center for Jewish Life (Credit: Chabad of New Hampshire)