The story of four Chabad women who land in four new places. Is "culture shock" the right word?
A Flower in Her Ear
Kona, Hawaii
Last August, Freida Gerlitzky landed at Kona International Airport with her husband Levi, toddler son, and four oversized boxes of supplies. Six months later, the young mom of two—she gave birth to her second child in Kona—is balancing life with her family and outreach to 1,000 Jewish souls on Hawaii's largest island.
And now she knows to tuck that plumeria in her left ear.
In the few months they've been here, a small community has grown around them. Israeli businessmen who have made the Big Island home, come by after work during the week, and local families join the Gerlitzkys at their Shabbat table.
Among other things, Freida is mopping floors more frequently. She laughs now, remembering her surprise when she saw everyone remove their shoes before coming into the shul. "They do it out of respect. I want the floor to be clean for them."
Travelers who may not be looking for anything Jewish are happily surprised to discover Chabad in Kona. "They wouldn't reach out to their local Chabad centers but after meeting us here, they may connect when they return home."
Freida and her husband are one of 119 couples from Brooklyn and other Jewish hubs who moved to cities around the world in 2017 to serve as Chabad representatives. Newbies to the way things are done locally, they roll with the punches and find the funny in the frustrating.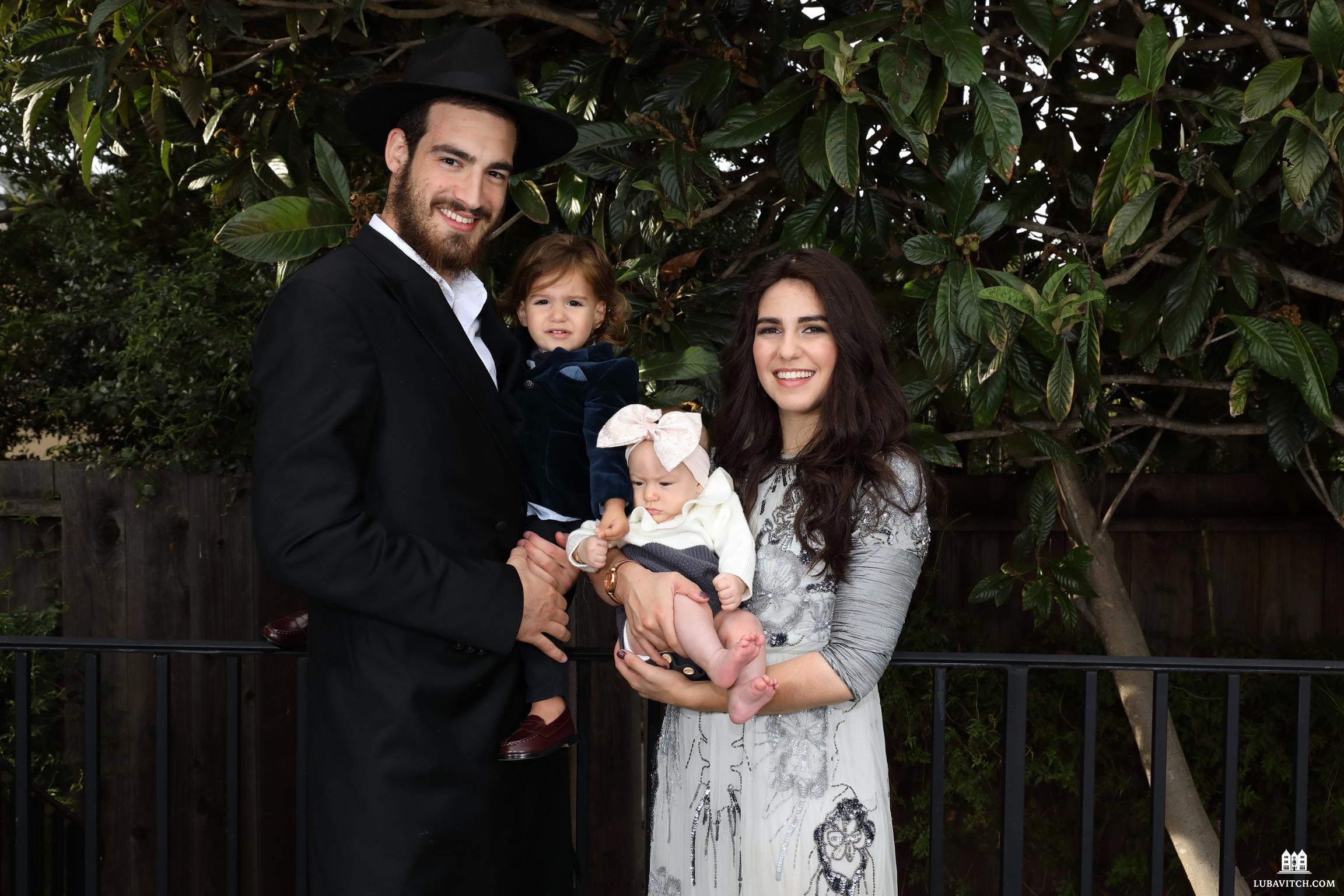 The Gerlitzkys with their two children in Kona
Silver Foil Pots
Curacao, Caribbean
Five thousand miles away, on the island of Curacao, Chani Silver was setting up shop for the New Year. Curacao wasn't hit by the hurricanes that pummeled the Caribbean this fall, but she and her husband Refoel felt its impact.
"Our shipping container got delayed for a month, so we had no furniture and no food. We turned silver foil into pots and used a lot of plastic. It was very hectic, but the people loved it." Challenges and all, Chani hosted 30 people her first Rosh Hashanah on the island.
In the summer of 2017, the Silvers were invited to serve the Jewish community of this Dutch island. Curacao is no stranger to Jewish settlement. The first to welcome Sephardic Jews in the Western Hemisphere, it features a local synagogue, built in 1732, which stands to this day. Today, the island attracts young business people. And tourists. Lots of tourists.
"I was worried I was going to be bored," Silver admits. But her days are filled teaching Judaic study classes, welcoming travelers, and hosting a Mommy and Me group. The couple has connected with many locals through creative social events: sixty turned up to participate in a Scotch and Sushi party in their sukkah, thirty women participated in a kosher cook-off and challah bake, and many celebrated Chanukah at menorah lightings across the island.
"People were crying at the lighting in the island's center," recalls Silver. "No one imagined that the prime minister and 140 people would attend this public Chanukah display."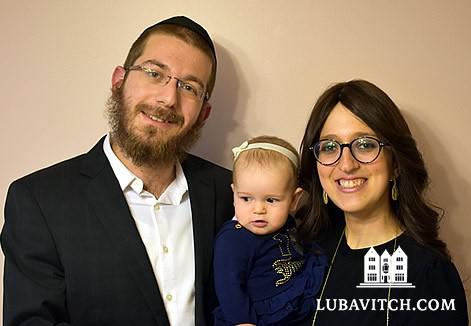 The Silvers of Curacao
Growing A Greenhouse
Middlebury, Vermont
Jewish students at Middlebury College (there are about 350) are not knocking at Davida Murray's door looking for kosher food. But they are interested in farming and sustainable living. "After walking around campus and town, going to local events, letting people get used to us," Davida and her husband Binyamin, realized that the rural setting of this top liberal arts college offers fertile ground for "planting seeds of Torah." Inviting students to help them grow their greenhouse, and planting a vegetable garden together, explains Davida, are organic to study Torah.
"We've got chickens. We have an outdoor oven where we'll be baking artisan challah, and we'll be living off the veggies we grow in our garden," she tells Lubavitch International. A model of sustainability.
Davida hopes she and her husband will create the kind of experiences she missed while attending Texas State University. "I want to give them what I wanted—someone to talk to, a free space, a home away from home." To get that as an undergrad, she would drive an hour away to the closest Chabad, at the University of Texas.
Next semester, the Murrays are planning to roll out new Rosh Chodesh (new month) programming. That too, has something to do with how their garden grows.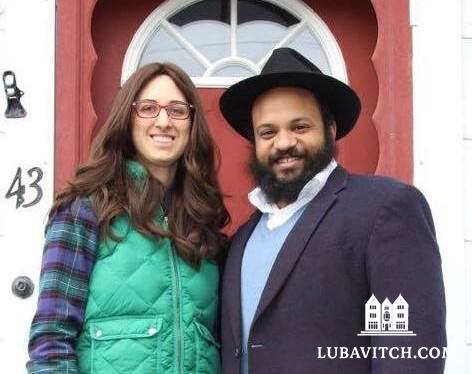 Davida and Rabbi Binyomin Murray, Middlebury, VT
Nod If You Mean No
Plovdiv, Bulgaria
Doli Amitai had yet to pick up basic terms in Bulgarian and was using her hands, gesturing, to get by. On her first errand to the fruit market, the Israeli transplant wanted a bunch of those vine-ripe tomatoes. She pointed to them. The fruit vendor put a bunch into a bag. Perfect for salad. Doli nodded. The fruit vendor returned the tomatoes to the tomato bin.
Doli pointed to the tomatoes again. He chose a different bunch. Doli smiled. At least they were communicating. He placed them on the scale and said something. Doli nodded, eagerly this time. The vendor put the tomatoes back into the bin.
In Plovdiv (as in the rest of Bulgaria), yes means no, and no means yes. "Try nodding your head when you mean no," she says, laughing at the comedy of misunderstandings that ensued.
Plovdiv is Bulgaria's second-largest and Europe's oldest inhabited city. Its Jewish community dates back to before the Ottoman conquest in 1364. These days, Doli invites Plovdiv's Jewish women to kindle Shabbat candles with her every week.
Remnants of a much larger pre-Holocaust community, the local contingency is strong in its identity, less so in its traditions. So with the brit milah (circumcision) of their newborn son, she and her husband Yisrael revived another ancient tradition that Plovdiv hadn't seen in years. It was a big deal. "Many Jews came, many asked questions," says Doli, shaking her head.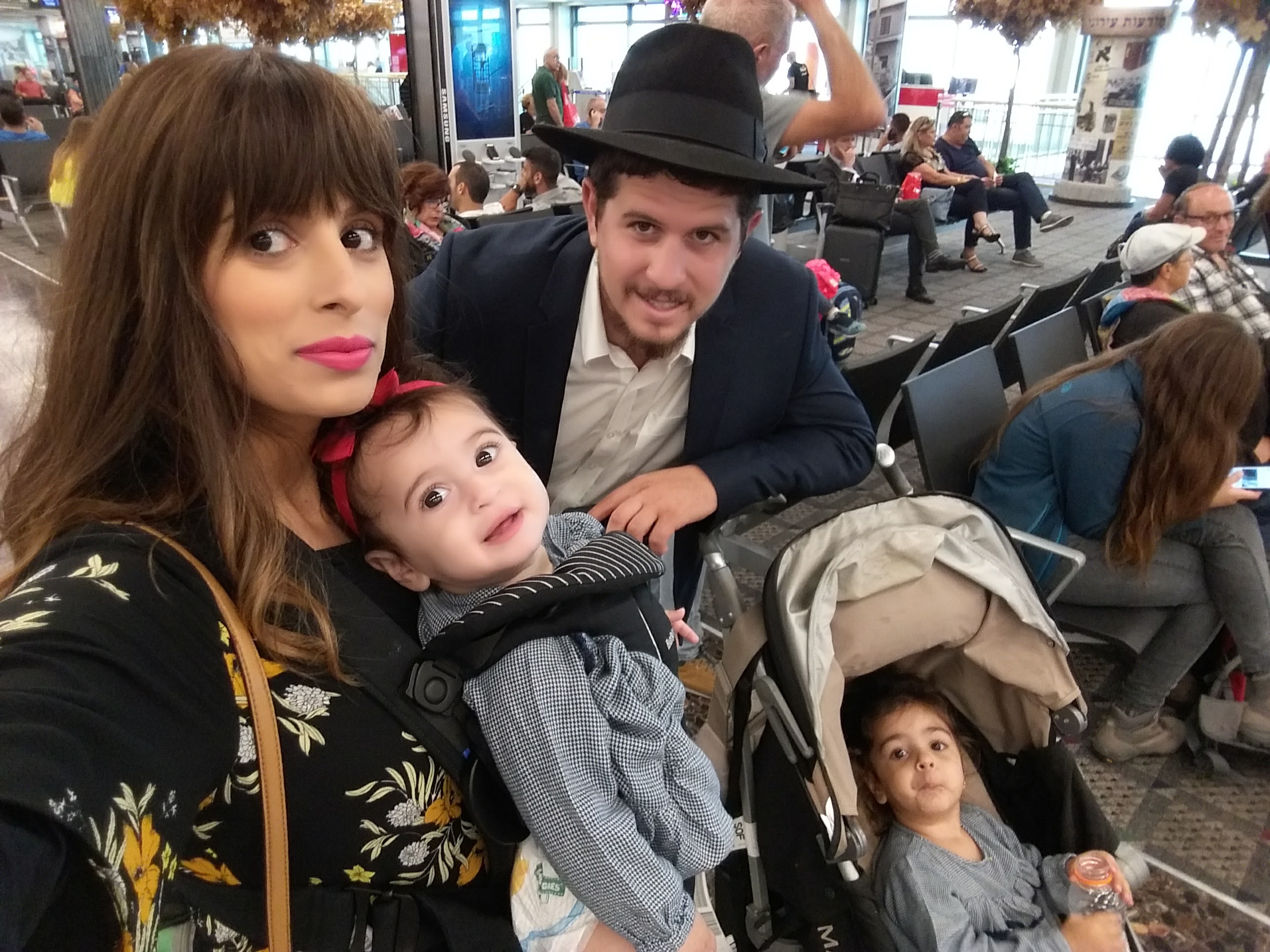 Doli and Rabbi Yisrael Amitai with their children