As players and fans gear up for the FIFA World Cup Finals to be held this weekend, Chabad centers around the host country are making their own preparations.
Over the last four weeks an estimated one million soccer fans have poured into Russia. Among them are at least ten thousand Israelis and many more Jews from any of the thirty two competing countries. Chabad houses in and around the fan zones have undertaken a massive operation to provide for their Jewish needs.
Rabbi Mordechai Weisberg, Director of Chabad-Lubavitch of Moscow met with FIFA President Gianni Infantino in the run-up to the games. "People have been flocking here to eat kosher food, to pray, or to spend times with other Jewish fans," he says. The Moscow Jewish Community Center has a dedicated multi-lingual visitor center and offers fans a choice of kosher restaurants. In preparation for the Games they added an outdoor cafe with big screens that show the matches. "Hundreds of guests have joined our Shabbat dinners and we are expecting at least a thousand this coming weekend."
Alberto Galante travelled from Miami with his son to watch his country, Mexico make it to the Round of Sixteen before being beaten by Brazil. He visited the MJCC and also the Chabad center in Rostov. "I expected to find Chabad," he said, "but this was extraordinary and uplifting."
Similarly frenzied activity has been taking place in Chabad houses in the ten other cities hosting games during this tournament. Prior to the games' kicking off Rabbi Chaim Danziger, Director of Chabad in Rostov recorded a video welcoming fans that turned him into a social media sensation. He hosted over a hundred for Shabbat dinners at his Synagogue, located across from the Rostov Arena. "It has been enlightening for the members of our community to see lay people who are committed to Shabbat observance just like the Rabbi" he says.
Many visitors have also taken advantage of their proximity to the burial sites of past greats, amongst them the Fifth Lubavitch Rebbe, Rabbi Sholom Dovber Schneerson.
As Finals weekend rolls in, visitors like Galante leave with an enriched Jewish experience. "Where else but in the former USSR could you meet a sixty-three year old who has just had a brit-milah?"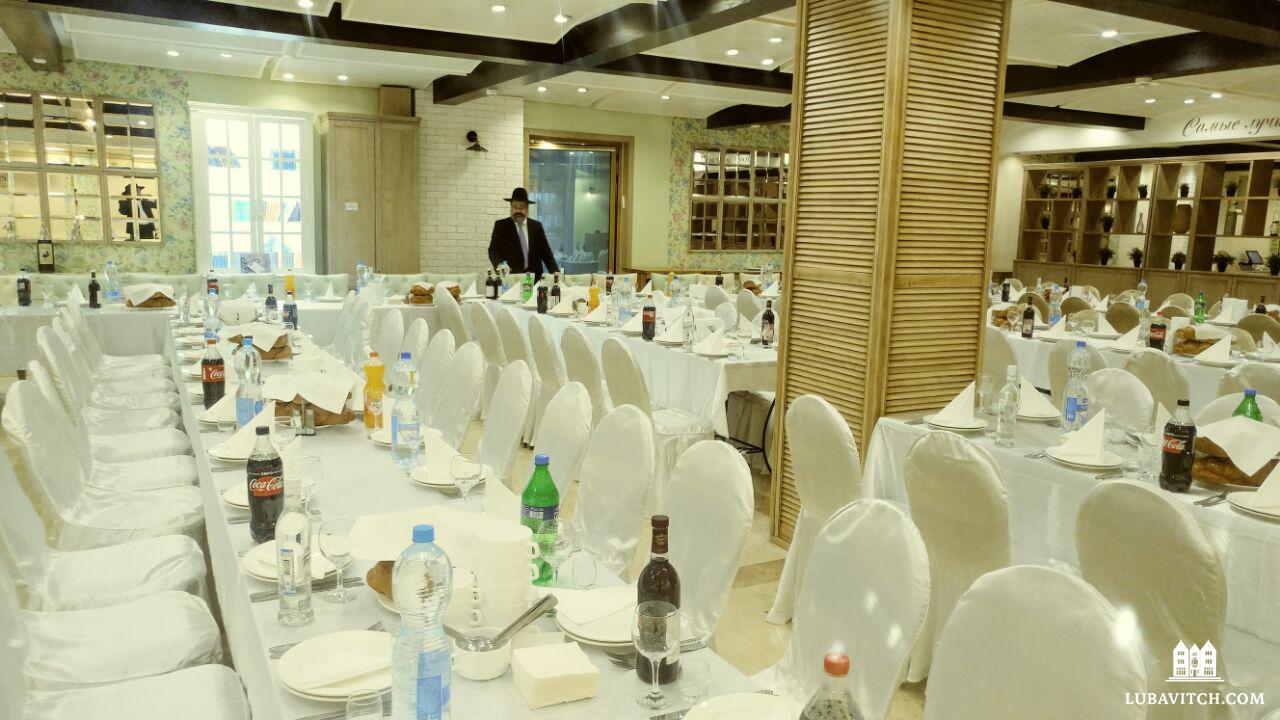 Shabbat preparations underway at Chabad in Russia during World Cup 2018