As a young, single, recent American immigrant to Israel, Levi Margolin struggled to find a community he felt comfortable calling his own. Now, eight years later, Levi and his wife Aidel, a native Jerusalemite, work to create that community for young professionals in the holy city they have made their home.
They started small, "we began by just inviting friends over for Shabbat meals," says Rabbi Levi. Slowly, those friends brought their friends and the couple found themselves hosting up to forty people on a Friday night. When a Purim party they hosted in their Rechavia apartment attracted over 100 English-speaking Jerusalemites in their twenties and thirties, they knew they had a calling. "When young singles move to Jerusalem, they have difficulty finding a place that is English-speaking and not family-centered," Aidel says. This is the niche they hope to fill.
During a Purim Party they held in March last year at an event space near the bustling Machaneh Yehuda Shuk, Jerusalem's iconic outdoor market, Levi announced the official opening of Chabad Young Professionals Jerusalem to 160 attendees. The event featured multiple megillah readings, live music, local cuisine and booths offering opportunities to fulfill each of the four traditional mitzvahs of Purim. "I grew up observant," remarked one participant to Levi, "but since I moved to Israel four years ago, I hadn't found a synagogue where I felt comfortable going to hear the megillah being read. But today, that's changed." This was all Levi needed to spur him on.
With the start of the new year, the Margolins planned a full calendar of events and programs and are distributing leaflets, highlighting twelve of them, to their Shabbat and holiday guests. The schedule includes professional networking events, intimate challah baking sessions for women, and a pre-Passover Wine and Wisdom workshop at a local wine cellar.
The rabbi's weekly Torah study partner, David Lawrence, himself a South African who moved to Israel six years ago has encouraged the Margolins all along. In fact, Levi touts him as the organization's "unofficial President." David is proud of what they have created; "It's a friendly, welcoming environment where Jews of all backgrounds feel like part of the family."
Their success has been noticed by older locals too. Avi Moscowitz, who emigrated from the United States with his wife Helen in 1994 and now owns a Jerusalem bar, expressed his chagrin that there hadn't been a CYP around back then. "The opportunity for young English-speakers to build meaningful connections with like-minded individuals is something we really could have benefitted from as new olim (immigrants to Israel)," he says. Avi is one of the many locals who help fund CYP's operations.
Levi and Aidel are excited by the way things are going so far, and have big plans for the future. "We are looking at the possibility of opening our own synagogue," Aidel shares, "and we hope one day to start a CYP chapter for Spanish and French speakers too."
CYP Jerusalem was established in partnership with the Mayanot Institute of Jewish Studies in Jerusalem.
For more information, visit www.yjpjerusalem.com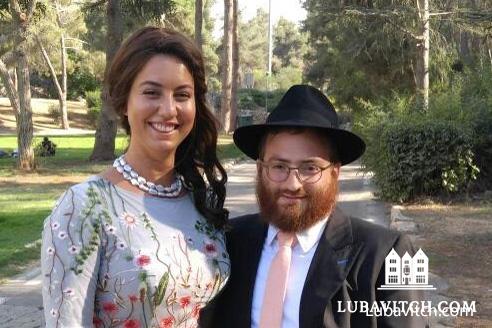 Rabbi Levi and Aidel Margolin, directors of Chabad Young Professionals Jerusalem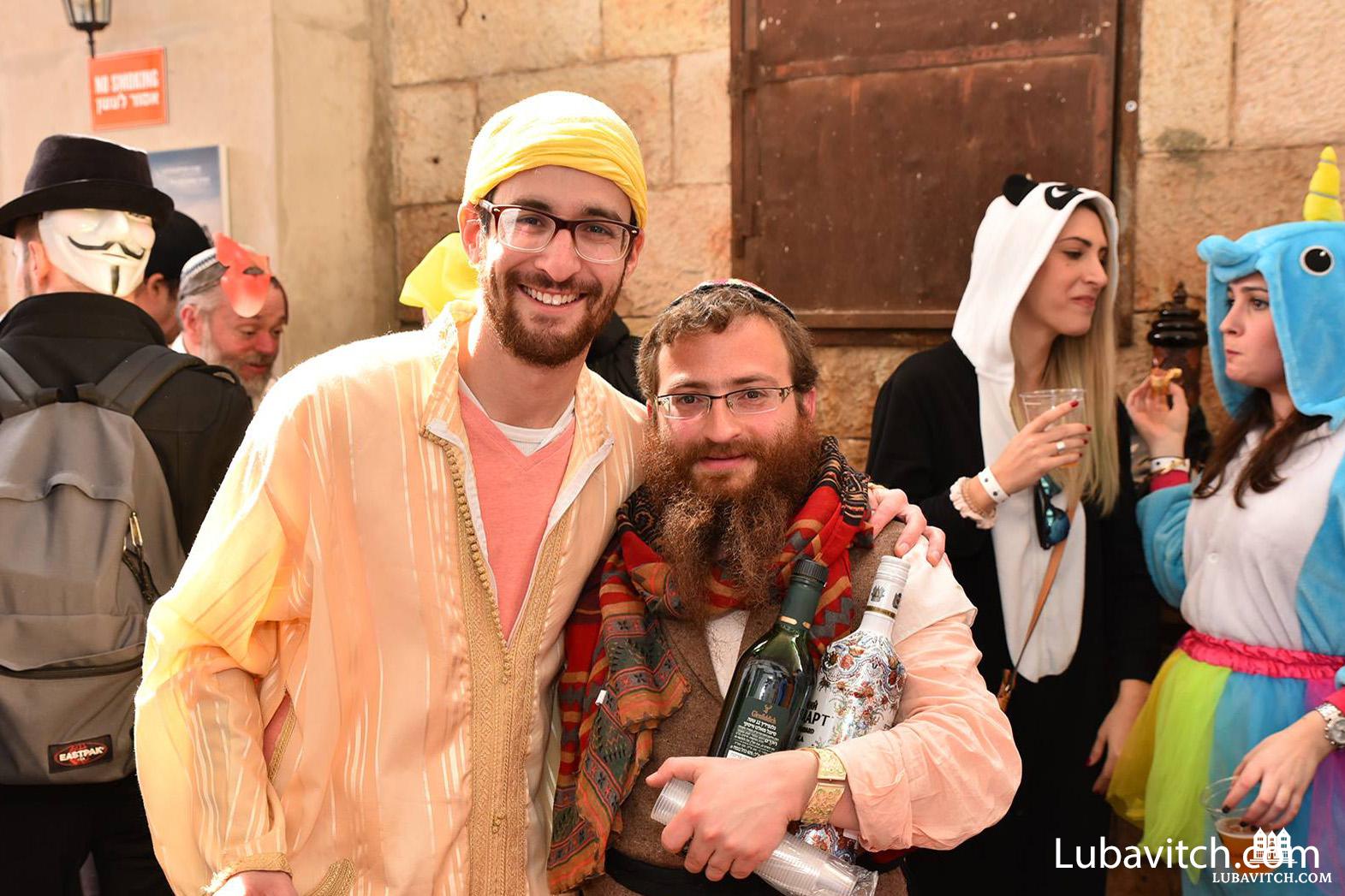 David Lawrence with Rabbi Levi Margolin at Chabad Young Professionals' Purim Party, Jerusalem 2017