Want to know what time to light Shabbat candles? Check your local sunset time. But what if the sun doesn't set? And what if there's no nightfall? In the land of the midnight sun these aren't hypothetical questions. They are real conundrums that newly appointed Chabad representatives to Iceland are sorting out as they prepare to relocate to the last major capital in Europe without a rabbi or synagogue.
The first Jewish presence in this Nordic country appears in a 1940 census, with only nine Jews recorded. Iceland's Jewish population has never numbered more than a few hundred, a tiny fraction of a percent of its tiny national population of 332,529—smaller than that of Tampa City, FL.
But there's been a growing interest among a diverse group of local Jews, particularly young families, to cultivate a Jewish community in Reykjavik. And a recent tourism boom has been bringing millions of visitors (outnumbering the country's population of seven to one) to experience its northern lights, its volcanoes and lava fields. It seems a good time, say Avi and Mushky Feldman, to be setting down roots in the land of fire and ice.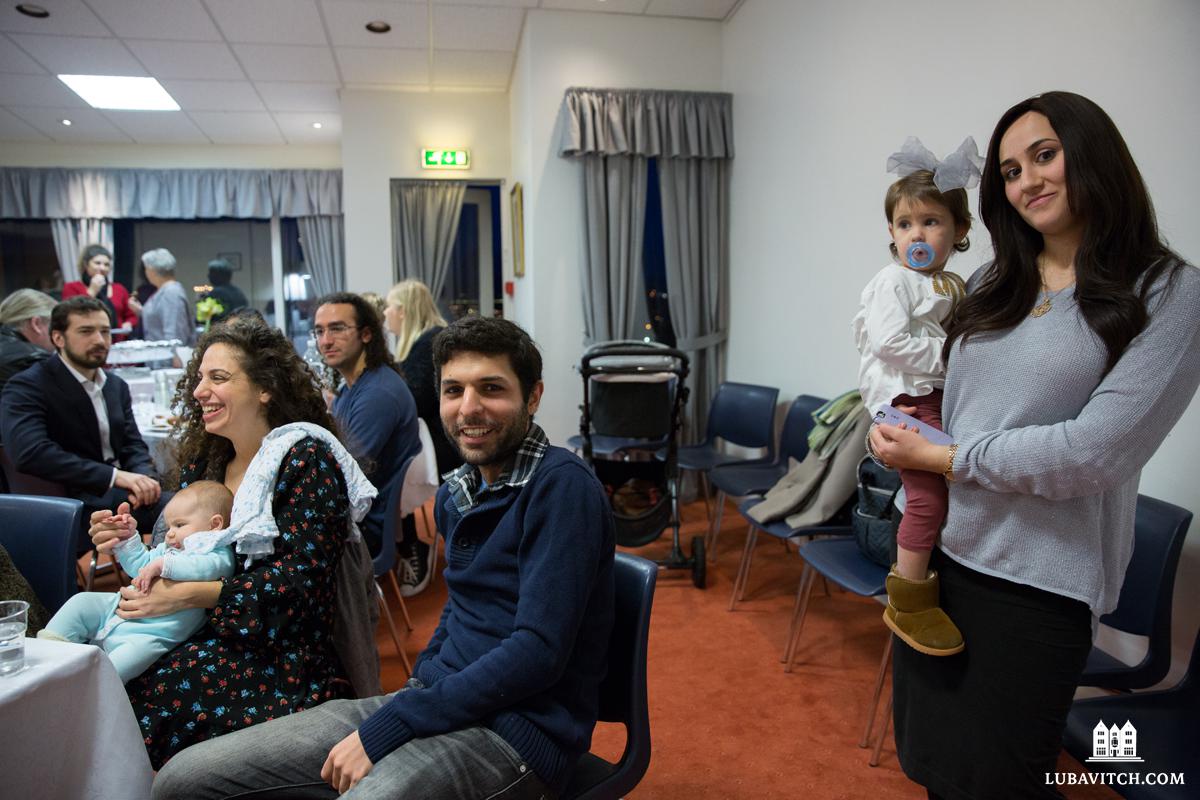 Local Jews have tried to make a go of it. According to Mike Levin, a Chicago native in Reykjavik for thirty years, they have made efforts to celebrate the holidays together. But without the necessary infrastructure, he says, "it's a lot of work to arrange, and if one or two people don't take care of it, it doesn't happen. I'm very glad to hand the responsibility over to Chabad!"
Chabad will be working along with the community, building upon what they have achieved. "The people we met here have pulled together without any infrastructure or leadership," says Avi. "That's inspiring to us, and we feel privileged for the opportunity to work with them." Mushky, the daughter of Chabad emissaries to Gothenburg, Sweden, is no newcomer to Scandinavian culture and expects to feel right at home among Icelanders.
The local Jewish population, like Reykjavik's general population, is young and diverse. Some descend from several generations of Jews who've been living in Iceland, and many are transplants from almost every continent. They have made their home here drawn to the country's beauty, surprisingly mild climate, Reykjavik's hip vibe and good quality of life .
The Feldmans, who plan to move in the spring, got a bit of a head-start thanks to the efforts of Chabad's Berel and Naftali Pewzner, rabbinical students who have been visiting the community, leading Passover seders and the High Holiday services since 2010. At a recent communal Passover seder, local Jews were surprised at the turnout of 100 people. They hadn't expected to meet so many kindred souls. "It made people realize the need for something permanent," says Avi. "We're sure that once we get things going here, it will generate wider interest in Jewish life."
Sigal Har-Meshi, an Israeli jewelry maker living in Iceland since 1986, is hoping the new Chabad presence will stimulate a much needed boost of Jewish pride. In a community with such small numbers, made smaller yet by the very few Jews who openly identify as Jewish, its hard to work up enthusiasm. Chabad, she expects, will encourage Jews to feel more comfortable with their identity.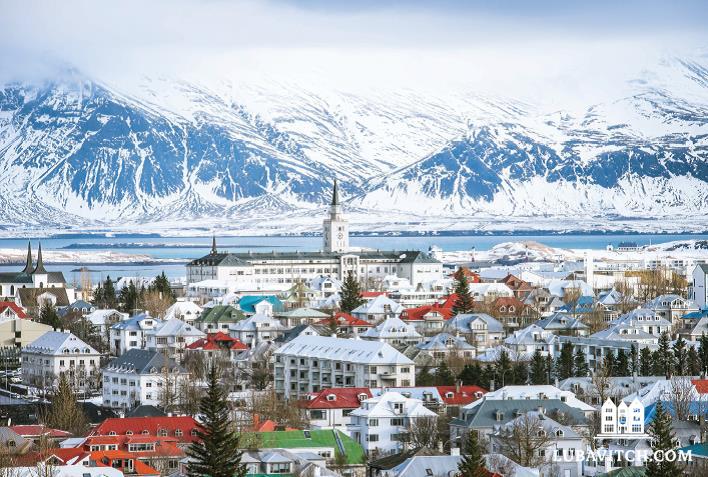 So what to do about Shabbat candle lighting times? And when does Shabbat end during those white nights when the sun doesn't drop low enough below the horizon, only to come back up again before it ever gets dark?
"These are all fascinating challenges, but they are manageable," says the rabbi. "The latest sunset is at 11:45 p.m. So we will bring Shabbat in roughly two hours earlier and light candles at about 9:30." And at its latest, Shabbat ends at sunrise, which would be 1:30 Sunday morning.
Other logistics may be more daunting. Not part of the EU or continental mainland, Iceland is approachable only by sea or air, making travel and the import of kosher food complicated. Add to that a recent proposal of a bill to ban circumcision, strict government regulation of meat, and the complete absence of kosher awareness, and the Feldmans will need to become adept at planning ahead and organizing well. "They will face challenges, but they will be able to do it," says Mike. "It's what Chabad does," agrees Sigal.
Jewish education will be an important focus for the Chabad emissaries. With a high assimilation rate, they will work on several fronts teaching Judaism, which has yet to be officially registered with the government as a state-recognized faith. "We will offer group and one-to-one classes on Jewish themes, the Jewish calendar year, life cycle events, and basic Hebrew reading," says Mushky. "The women in particular," she notes, "are especially interested in events and classes we are planning for them." As well, the community can look forward to lively Shabbat and holiday celebrations and illuminating opportunities for exploring and experiencing living Judaism.
Lamplighters with a mission, the Feldmans have found their calling just below the Arctic circle where they will open the world's northernmost Chabad center. It's a dramatic move for the young couple now living in Brooklyn. Northern lights, the midnight sun and black sand beaches are alluring to be sure, but most appealing of all, says Avi, is the chance to create a life and a community among Icelanders. Having learned to live with 20 hours of darkness a day (December), who better than they can appreciate the gift of light?