As communities all over the world prepare for High Holy Day services, Chabad is looking out for the small towns, making sure cities of less that 1,000 Jews can celebrate as well.
Chabad of Rural and Regional Australia (RARA) is organizing services and dinners for the tiny Australian Jewish populations in the cities of Newcastle, Darwin and the Sunshine Coast,.
Newcastle
Home to less than 500 Jews, the capital of New South Wales is known for its spectacular beaches. It's a two-hour drive north from Sydney and is Australia's second oldest city.
Chabad representatives of of RARA have been conducting holiday events and programming in Newcastle for the last eighteen years. This year, Rabbi Levi and Dinah Rosenbaum will be leading services and dinners for all the high holidays. They expect to be hosting some ninety guests at their dinner on the first night of Rosh Hashanah. And no bundling up to eat in the sukkah: the weather will be turning a beautiful spring.
Darwin
For the first time ever, two rabbinical students will be heading to remote Darwin in Australia's outback, where they will lead holiday celebrations in a pop-up synagogue. In a place that has more crocodiles than Jews, Jordan, a resident of the city, has promised to reach out to every one of the fifty Jewish residents to ensure a minyan for services, and they expect around forty to show up for dinner on Rosh Hashanah.
Read: Darwin's First Jewish Cemetery Dedicated
Sunshine Coast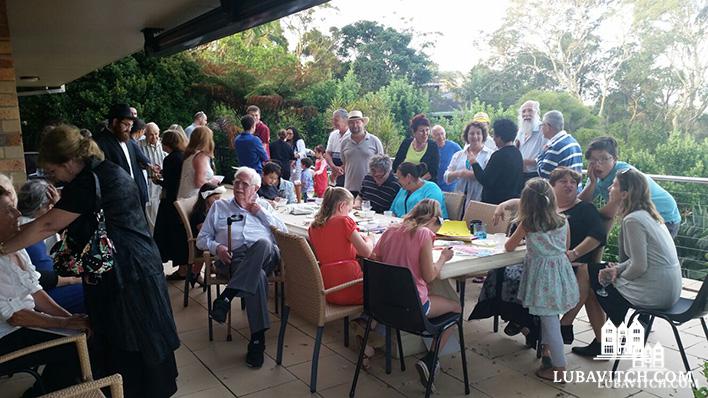 Understanding the challenges of taking time off on a weekday, rabbinical students Mendel, Joseph and Levi promise that services will begin at 7:00 and conclude by 9:00 AM. The threesome will be traveling the string of coastline villages near Brisbane to ensure that none of the 700 Jews miss the opportunity to celebrate. They're planning to host eighty guests at their Rosh Hashanah dinner.