Chabad at Duke University Undergrad's new building is the perfect place to create a home away from home for Jewish students. Being the former location of the popular King's Daughters Inn, it has a long history of hospitality.
Built in 1926, the building was originally conceived as the "King's Daughters Home," a communal living home for single, elderly women. In 2009, the property was purchased and transformed into the "King's Daughters Inn," a boutique, four-star hotel which welcomed thousands of happy visitors.
Despite nearly a decade of success, the hotel closed its doors in July 2020, buckling under pressure from the pandemic. At the end of last year, the property went up for sale in a bankruptcy auction, and Chabad at Duke jumped on the chance to acquire a larger space for their burgeoning Chabad House at a bargain, closeout price. They bought the building for $3.15 million and moved into the fully-furnished, fully-decorated hotel this February.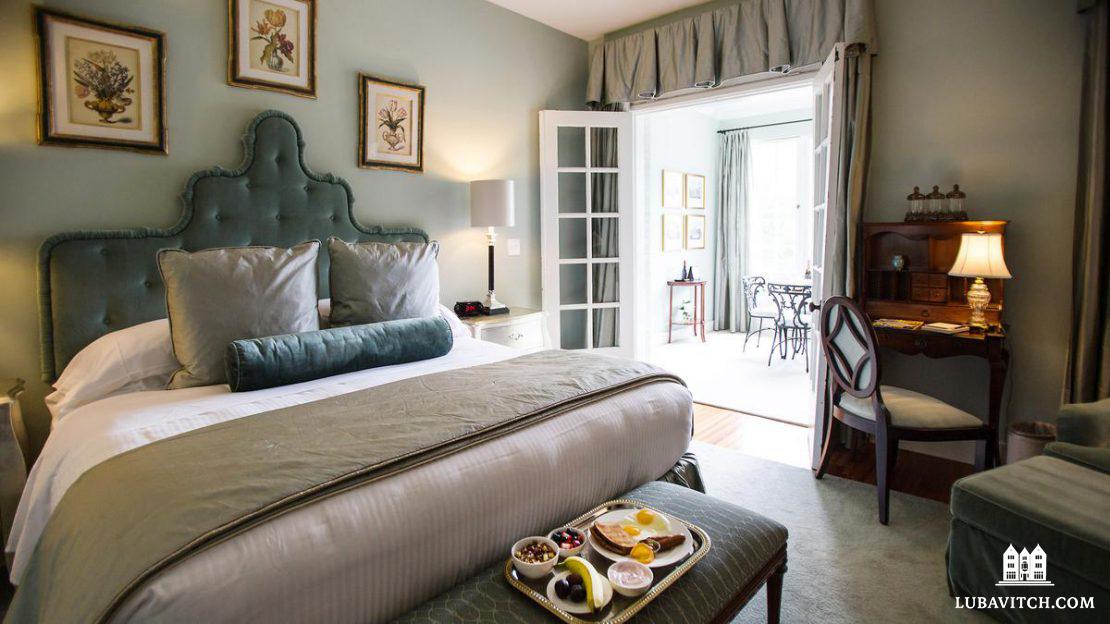 Acquiring such an impressive, large building was never on Chabad's radar, said Rabbi Nossen Fellig, who co-directs Chabad at Duke University Undergrads with his wife Chaya. But the opportunity fell into their laps with the bankruptcy sale. "We only started out here five years ago, and we couldn't have imagined this ourselves," he said. "We are very thankful for the treasure G-d entrusted us with and for our stalwart supporters – especially Sara Steinhardt Bloom and Larry Heyman who led the building campaign."
The historic brick building has been renamed the Fleishman House in honor of Jewish professor Joel Fleishman and will serve as a hub for Jewish life at Duke Undergrad. There are over seven hundred and fifty Jewish undergraduates at Duke, a whopping 12% of the student body, and Rabbi Nossen estimates that he and his wife have been in contact with more than half of those students. Before COVID, their average Shabbat dinner attracted some one hundred students, and they have been long overdue for a bigger space, said Rabbi Nossen.
Operating out of a one-time hotel is a unique choice for a Chabad House, but it definitely has its perks, starting with an abundance of space. The three-story, 25,000 square foot building contains a commercial kitchen, multiple dining rooms, and plenty of lounge areas for students to hang out or study. This year, the majority of Chabad's events were held on the rooftop deck, an ideal outdoor space for COVID-era events; but the students and Rabbi Nossen are looking forward to fully utilizing the indoor spaces next year when COVID restrictions will most likely ease.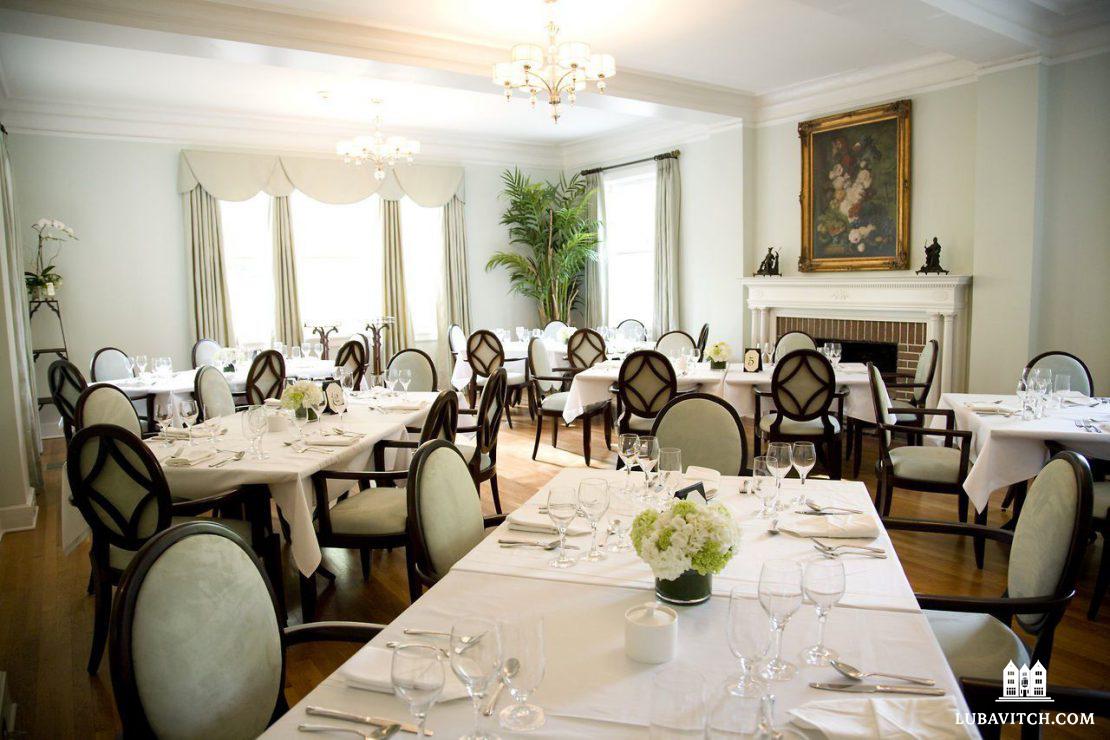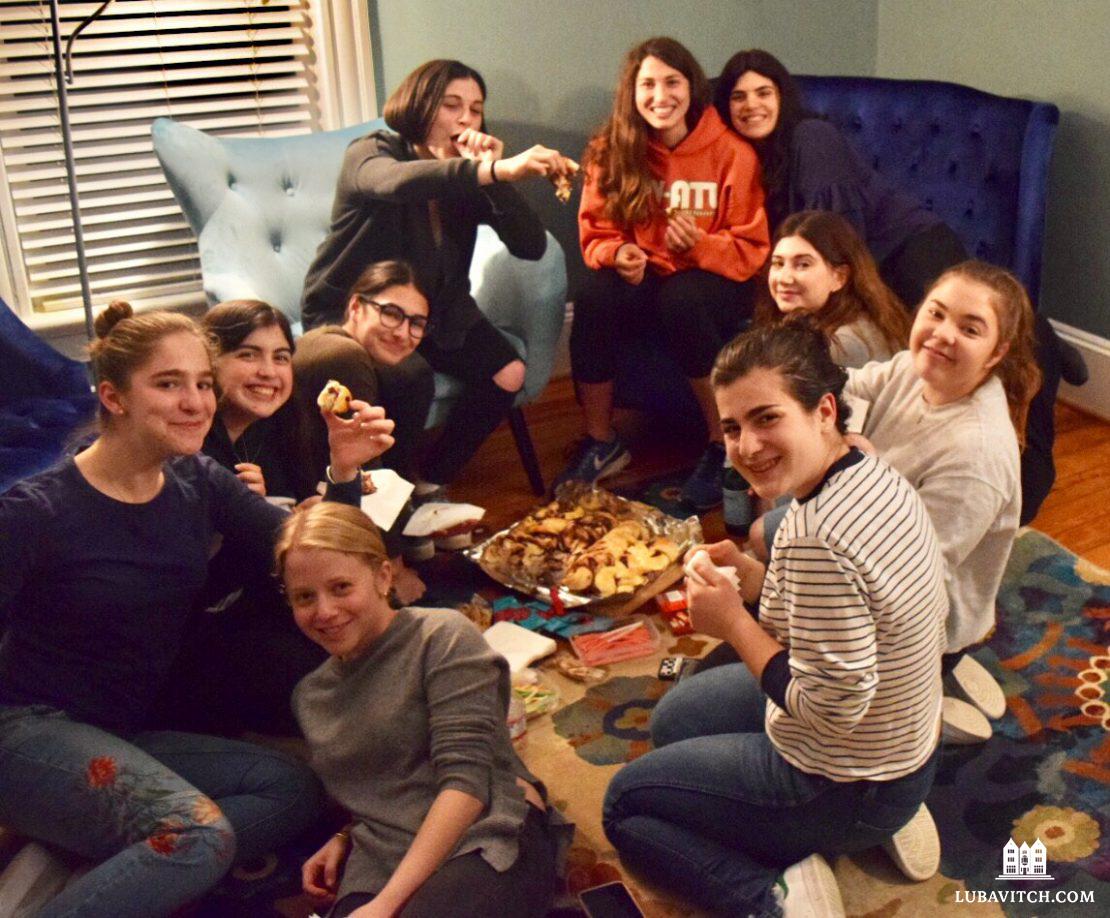 The seventeen guest rooms are currently rented out as Airbnbs — a source of fortuitous, unexpected income for the Chabad House — but are also available for students and their families. Because of the building's proximity to the Duke campus, the guest rooms are especially popular around special occasions like graduation week, Family Weekend, and Duke Reunions Week.
Avi Arbev of Atlanta, Georgia, was one of Chabad's guests during graduation week this spring, and he said that staying at Chabad was a no-brainer. His daughter Becky was graduating, and the short walk from Becky's dorm, kosher food, and Shabbat services made Chabad the perfect place to stay. To top it all off, he thought the building was beautiful. "High ceilings, wide staircase, like the type of building you see in the movies."
Indeed, the quaint, boutique-style inn garnered rave reviews when it was operating as a hotel, and visitors like Avi continue to marvel at the charming space.
"It has a deeply Southern feel, and every room is very much unique and ornate," said Andrew Carlins, a fourth year student at Duke. However, because the space was originally developed as a communal home, it's really homey, Andrew said, and doesn't suffer from the institutional feel that most hotel buildings generate.
Rabbi Nossen echoes that sentiment: "Our intention is that the Chabad House should always be a warm, welcoming space." It seems like they have found just the place.