Lubavitch.com invites community leaders to weigh in on an idea. The topic: Progress. The second of five blog posts.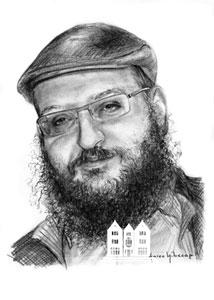 When invited by Russia's largest news agency to give a lecture to journalists before Chanukah, I found a conference hall packed with representatives of various mass media outlets. For 80 minutes my discussion of Jewish themes via live webcast, occupied the Russian media space. Hundreds of thousands watched the broadcast.
In a country where communications were extremely controlled and limited, today, without leaving my office, I use social media, webinars, Skype to reach out to more people than I could have at any one time in my entire pre-internet life.
The internet has made it possible for me to know my audience, to appreciate its interests. I know my listeners as individuals, not just faceless numbers. And unlike the lament of many that it is merely an illusion of personal contact, these interactions are not only virtual. Acquaintances from my social network join me in real life around my very real Shabbos table. We talk together, we eat together, we bond over our shared identity. It truly is a full-fledged legitimate communication.
To someone who has grown up in communist Russia, this is progress. Like all of humanity's achievements, it has its dangerous components and risk factors—the flip side of enormous opportunities that are ours for the taking.
Boruch was born in Odessa. For the past 25 years he has served as the editor of the "Lechaim" magazine, and is the spokesperson for Chabad of Russia.