Arizona State University (ASU) is becoming especially friendly to Jewish students. The research university, made up of five campuses across the Phoenix metropolitan area, is home to 3,500 Jewish students. Thanks to the efforts of Chabad representatives Rabbi Shmuel and Chana Tiechtel, kosher lunches and dinners will now allow Jewish students to more easily follow the dietary laws.
Jennifer Hightower, vice president of student services, explains that "the expanded kosher meal options strengthen the university's efforts to provide the best experience possible for all students … [because] dining on campus plays an integral role in the college experience." University President Dr. Michael Crow has actively supported this development..
The new meal plan will be available at the Hassayampa Academic Village Dining Hall on the Tempe campus and will feature kosher spicy buffalo chicken wraps and fajitas or the more classic matzah ball soup.
"I was excited to find that I wouldn't have to keep cooking at home while my friends are at dining halls," said Neta Galili, a junior who regularly attends events at Chabad at ASU.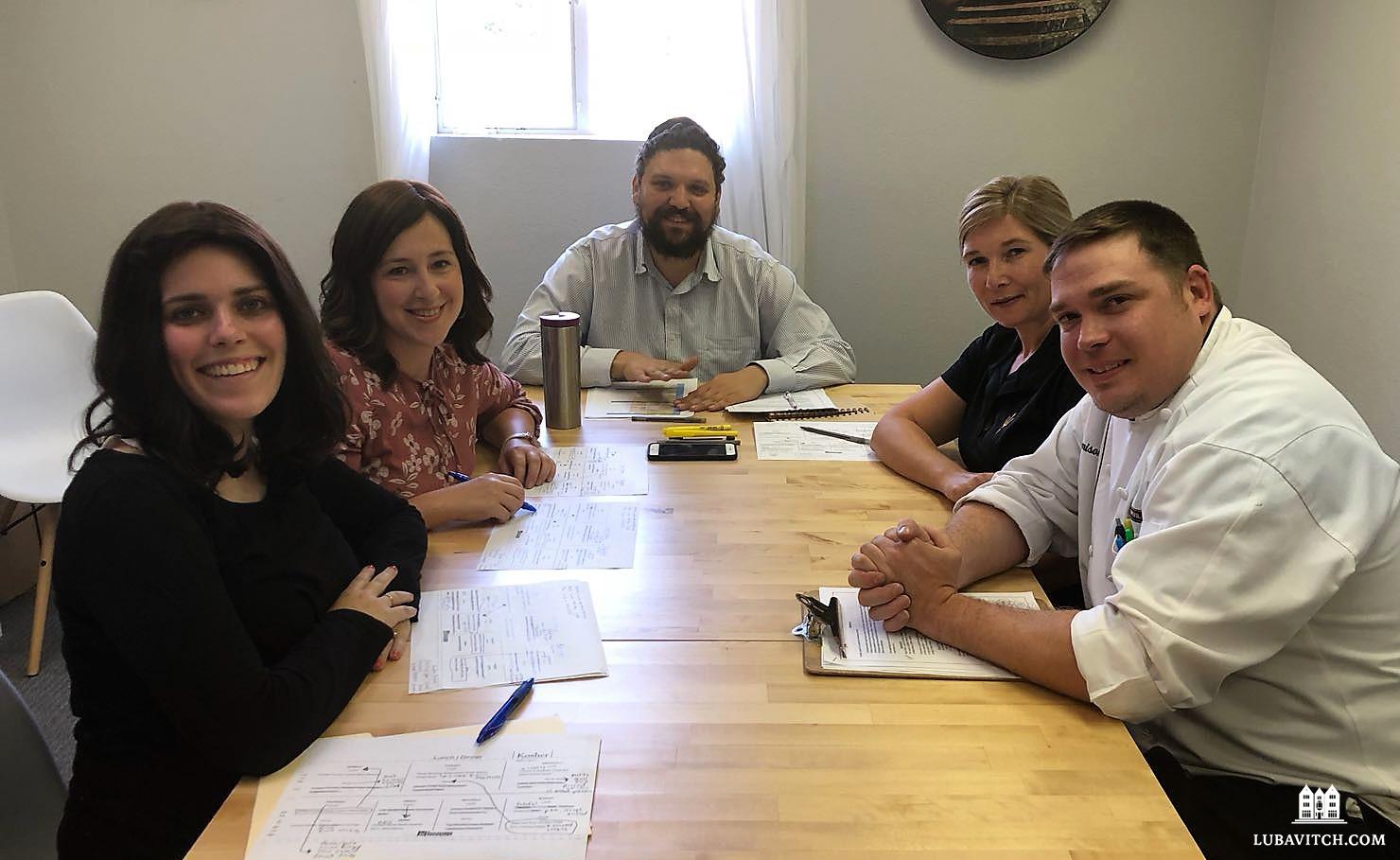 Executive Chef Spencer Jamison and Sara Royce plan the menu with Chabad reps: Sarah Rimler, Chana Tiechtel, Rabbi Shmuel Tiechtel