The scenes in Marrakech, Morocco, are surreal. Families sit huddled outside the rubble of what once was their homes. Everywhere are piles of collapsed masonry, dust, and despair. More than 2,000 are dead after a 6.8 magnitude earthquake struck Morocco on Friday, September 8, devastating whole towns and neighborhoods.
On Sunday, Rabbi Levi Banon of Chabad-Lubavitch in coastal Casablanca walked the streets of Marrakech, checking in with survivors and offering aid and comfort to victims of the quake. "The damage is devastating in the ancient Jewish quarter in Marrakech," Rabbi Banon said.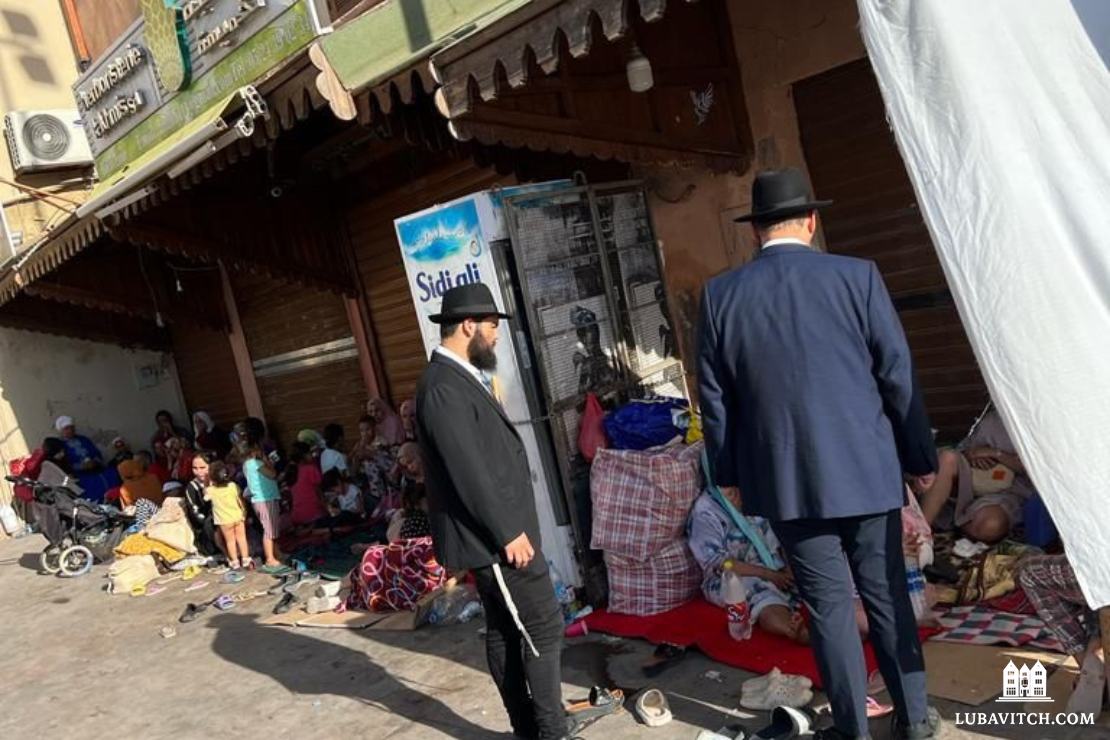 "Homes and synagogues were destroyed," said Chana Banon, who directs Chabad House of Casablanca with Rabbi Banon. "We're getting in touch with the local community to see what needs to be done."
Chabad-Lubavitch of Morocco is organizing the collection and distribution of non-perishable products including canned food, bottled water, diapers, and formula to support the affected communities. They're going from house to house, inquiring of survivors—many of whom are camped out in the streets—what they need, and arranging the distribution of urgently-needed aid.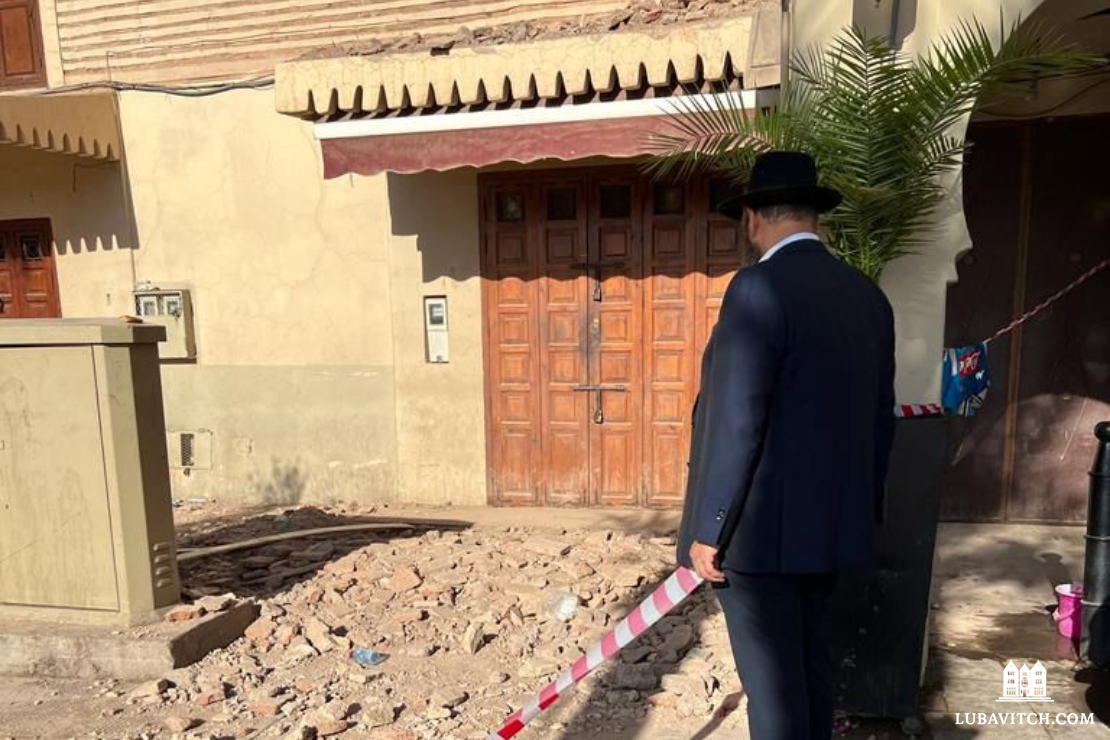 As survivors begin to put the pieces of their lives back together amid devastation, they're turning to Chabad for help and for hope.
To contribute to Chabad-Lubavitch of Morocco's earthquake aid initiative, visit Charidy.com/Morocco.