The Jewish community of Rockwall, Texas recently celebrated its first bar mitzvah in the history of the town. For the past couple of months, thirteen-year-old Ilan Parnes has been diligently preparing for this special rite of passage, and on Shabbat he read from the Torah in front of family and friends.
This has been a year of many "firsts" for the Rockwall Jewish community: the first bar mitzvah, the first public menorah lighting, and the first communal seder, to name a few.
It all started when the first Rabbi in Rockwall moved to town this February. Rabbi Moishy Kalmenson and his wife Chana, the co-directors of Chabad of Rockwall County, moved across the country from Brooklyn, New York to lead the fledgling Jewish community, and ever since, Jewish life has been blossoming.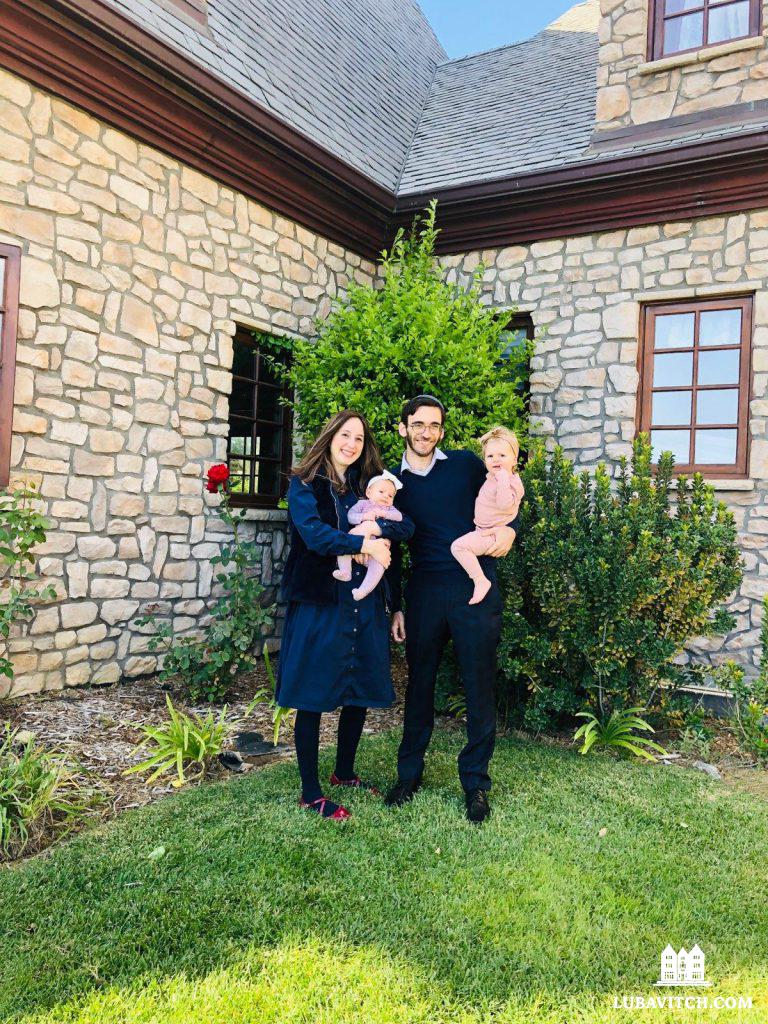 Rockwall is a small, idyllic suburb of Dallas perched on the shores of Lake Ray Hubbard, and scattered within its population of about 46,000 residents are upwards of two hundred Jewish families. Until recently, however, they had no idea of each other's existence. 
"I thought I was the only Jew in Rockwall for thirty years," said Gary Freedman, a retired insurance executive and auctioneer, known locally as the "Voice of Rockwall."
That changed in 2019 when Revi Shababo-Menasche, a native of Israel and owner of a local bagel shop, founded a seemingly unremarkable Facebook group called "Jews of Rockwall County." As if a miracle had been wrought, Jews suddenly began emerging from the woodwork of the neighborhood. The group quickly attracted over one hundred and twenty members. Today, less than two years later, it hosts almost two hundred.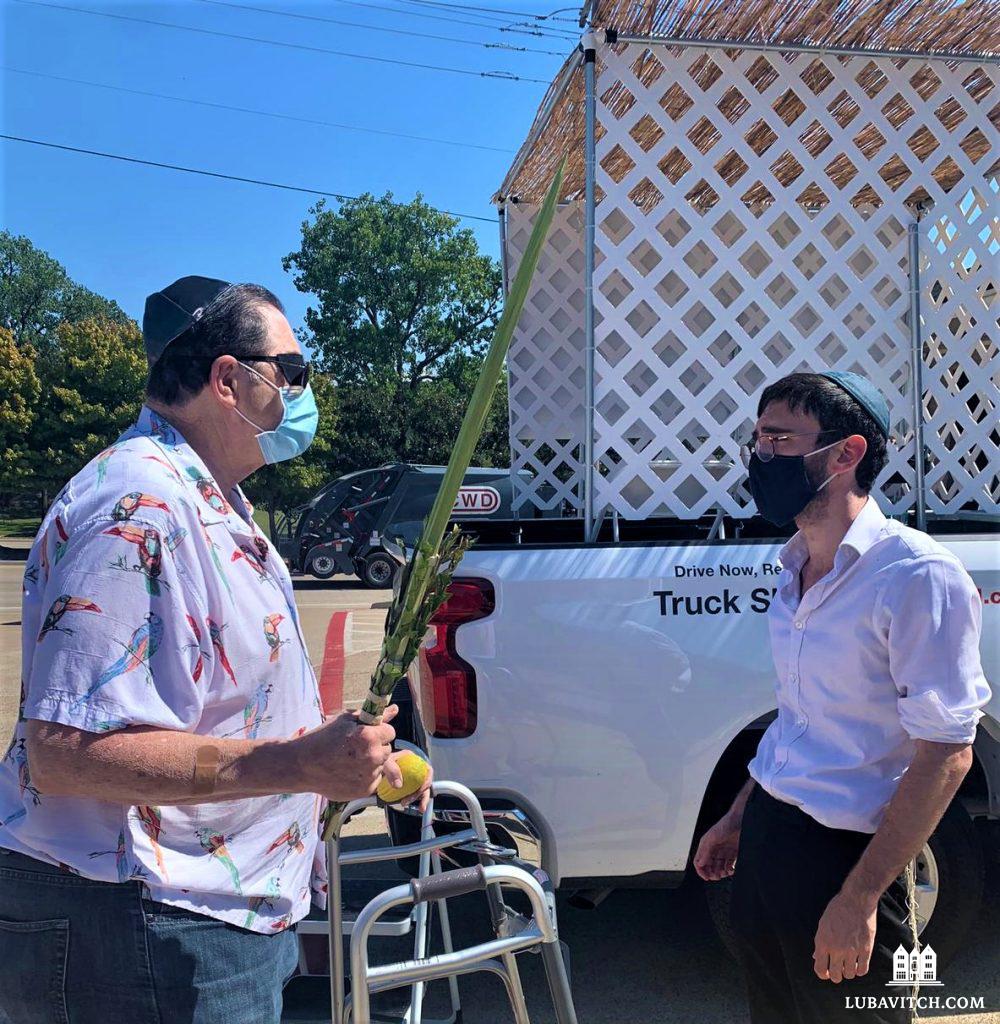 Invigorated by the success of the group, Revi reached out to Rabbi Menachem Block, Chana's father and director of the nearby Chabad of Plano, and put in a request for a Chabad Rabbi and Rebbetzin to lead the burgeoning community. Within a few months, Rabbi Moishy, Chana, and their two young daughters were on a plane to Rockwall, Texas.
"It was very exciting," said Rabbi Moishy. "We could see the potential for a growing community – lots of people who hadn't been connected for many years – and it was a wonderful opportunity."
That was all a year ago. Flash forward to the present – past the town's first-ever sukkah mobile, past a chilly menorah lighting held on the lakefront with Gary's sound system, past countless Shabbat services led by Rabbi Moishy – and we're back in June 2021, when the town is abuzz with excitement after its first bar mitzvah.
"We've never, ever, ever had a bar mitzvah in Rockwall," said Gary.
Ilan's parents had originally planned to celebrate the bar mitzvah in Israel, but when COVID made that impossible, they planned a celebration with the local Jewish community, a community that feels like family to them, said Alex Parnes, Ilan's mother.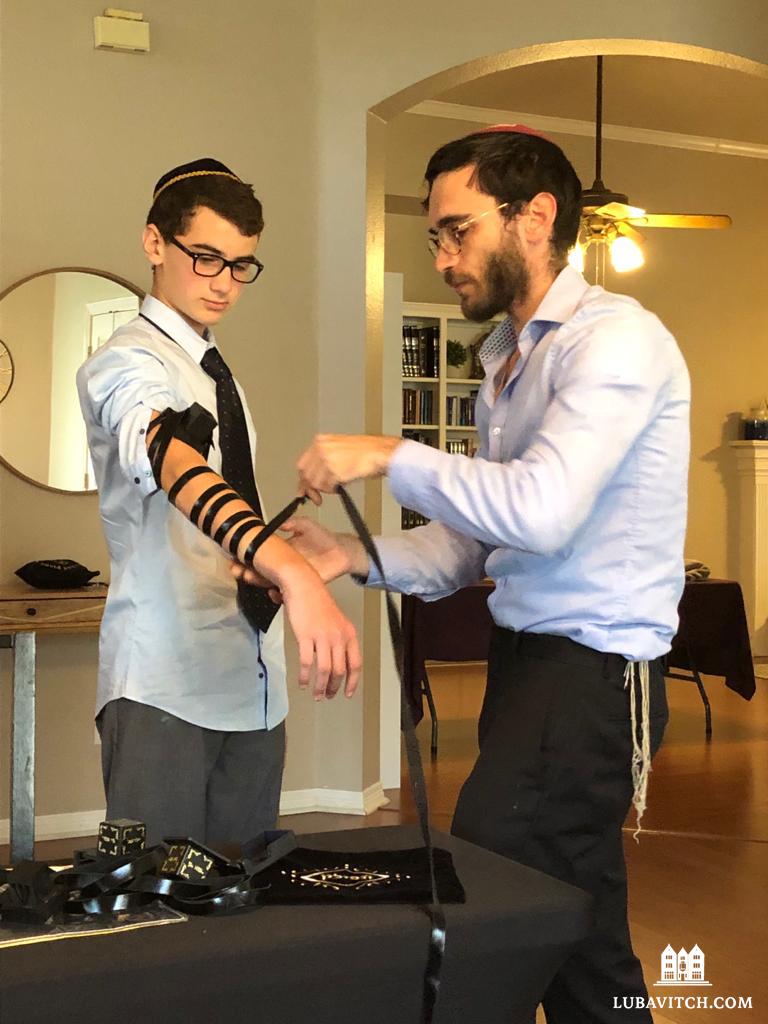 The bar mitzvah was held at the Kalmenson's home – the base for Chabad events and services – and will be remembered for many years as a watershed "first" for Rockwall along with the many other Jewish milestones celebrated this year.
For Gary, participating in these milestones has been particularly moving. "Being a first, being a part of those events has just re-ignited the Jew in me," said Gary.
And this is just the beginning. Rabbi Moishy and Chana have big plans for the coming year which will likely usher in another slew of "firsts" in Rockwall. In addition to continuing the holiday programming, adult classes, and Hebrew school that they jump-started in their first year, they plan to introduce teen programming and other new initiatives to their impressive line-up of Jewish programming. Stay tuned.
You can support this up-and-coming Jewish community by donating at https://www.jewishrockwall.com/donate