The two towns of Portola Valley and Woodside, California are peaceful, rural neighborhoods, located hip to hip, known for their rugged beauty and scenic country living.
Although the area is resplendent in physical beauty, until this year, its spiritual vibrance lagged, lacking any Jewish infrastructure whatsoever.
Jewish life is blooming now, ever since Rabbi Mayer and Dassi Brook moved to the area this April and founded Chabad of Portola Valley and Woodside.
Because of the area's sparse population of only 10,000 residents, the couple has adopted a guiding philosophy of quality over quantity. Rather than focusing on the size of the community, they are focusing on forging a small, intimate community built on quality relationships and strong support.
"When we took the initiative to move here we came with a vision to bring Judaism to every person in an individual way," said Rabbi Brook. "We're here to be a personal Rabbi, a personal home. Each person for us is a whole world."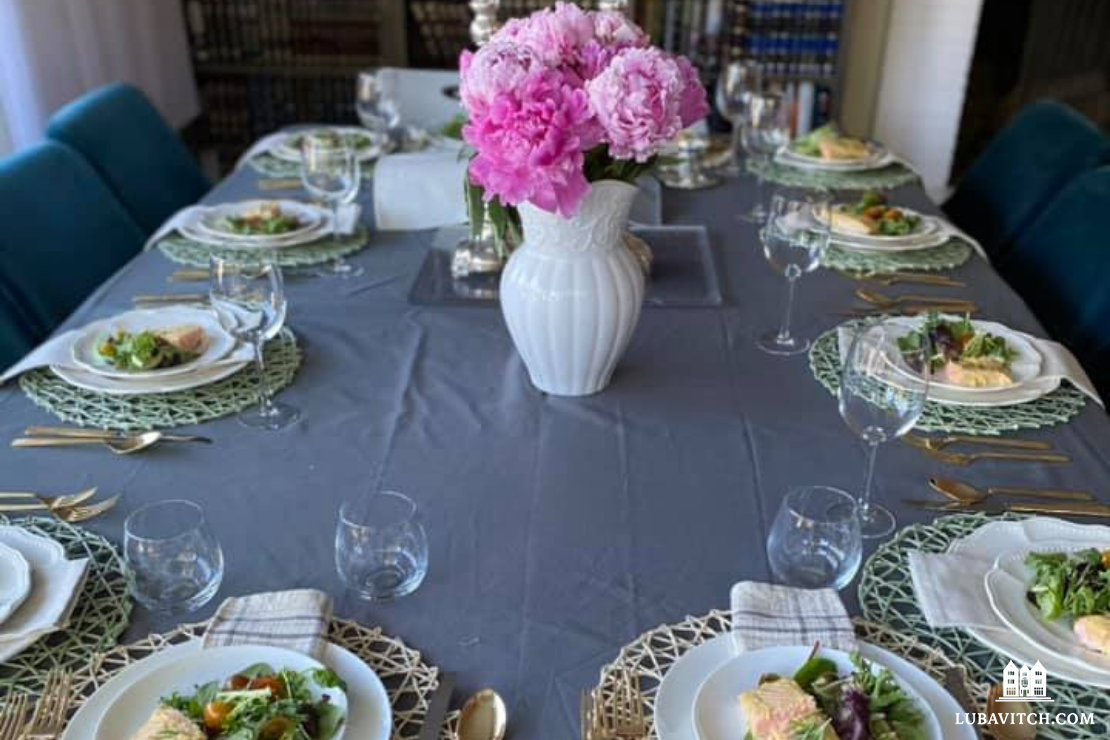 This focus on quality is also obvious in every aspect of the couple's work so far. The Chabad House's website is tastefully designed in a muted, natural green. On their Facebook page, one is immediately drawn to an image of the couple's tastefully set Shabbat table, replete with soft, blooming peonies, cream chargers, and plaid, country-style cloth napkins. The table is noticeably small, set for only twelve guests, and foretells a lovely, intimate Shabbat dinner. 
So far, despite their small-scale aspirations, the couple has found themselves in awe of the potential they've discovered. "When I look at this place, as a Chabad emissary," said Rabbi Mayer, "I honestly see that everything is possible. It's just beautiful and amazing how much can be done." What an appropriate sentiment for such a beautiful place.