Untold Australia is Australia's latest SBS series—featuring the lives of ordinary, and sometimes extraordinary, citizens. Today, a new documentary airs. Outback Rabbis follows the lives of the two families who direct Chabad of RARA (Rural and Regional Australia).
The 1,500 miles of mostly-uninhabited lands on the drive from Melbourne to Uluru features more red sand plains than people. For Jews in these dispersed communities, connecting with their Jewish heritage can be a difficult feat. And so, Rabbi Yossi and Malki Rodal travel. Fifty hours on the Stuart Highway, with two toddlers and an RV, the Rodals visit the most rural areas, bringing along kosher food, Judaica and the warmth of connection. Their partners in the northeast, Rabbi Ari and Mushkie Rubin, are based in Cairns, Queensland, and travel further out to reach Jews in their tropical state. And sometimes, groups of rabbinical students join the crew.
When film-maker Danny Ben-Moshe approached the Rodals in 2016, the two were at first reluctant to document their lives. Their youngest was just three months old, and both are somewhat camera shy. But the Rodals decided that the discomfort would be worth it "to get the word out to so many we could never reach otherwise!" In 2017, their entry was chosen from among 2,000 others.
"I hope," says Malki, "that it will inspire people to connect to their heritage."
To connect with Chabad of RARA: http://www.chabadofrara.org/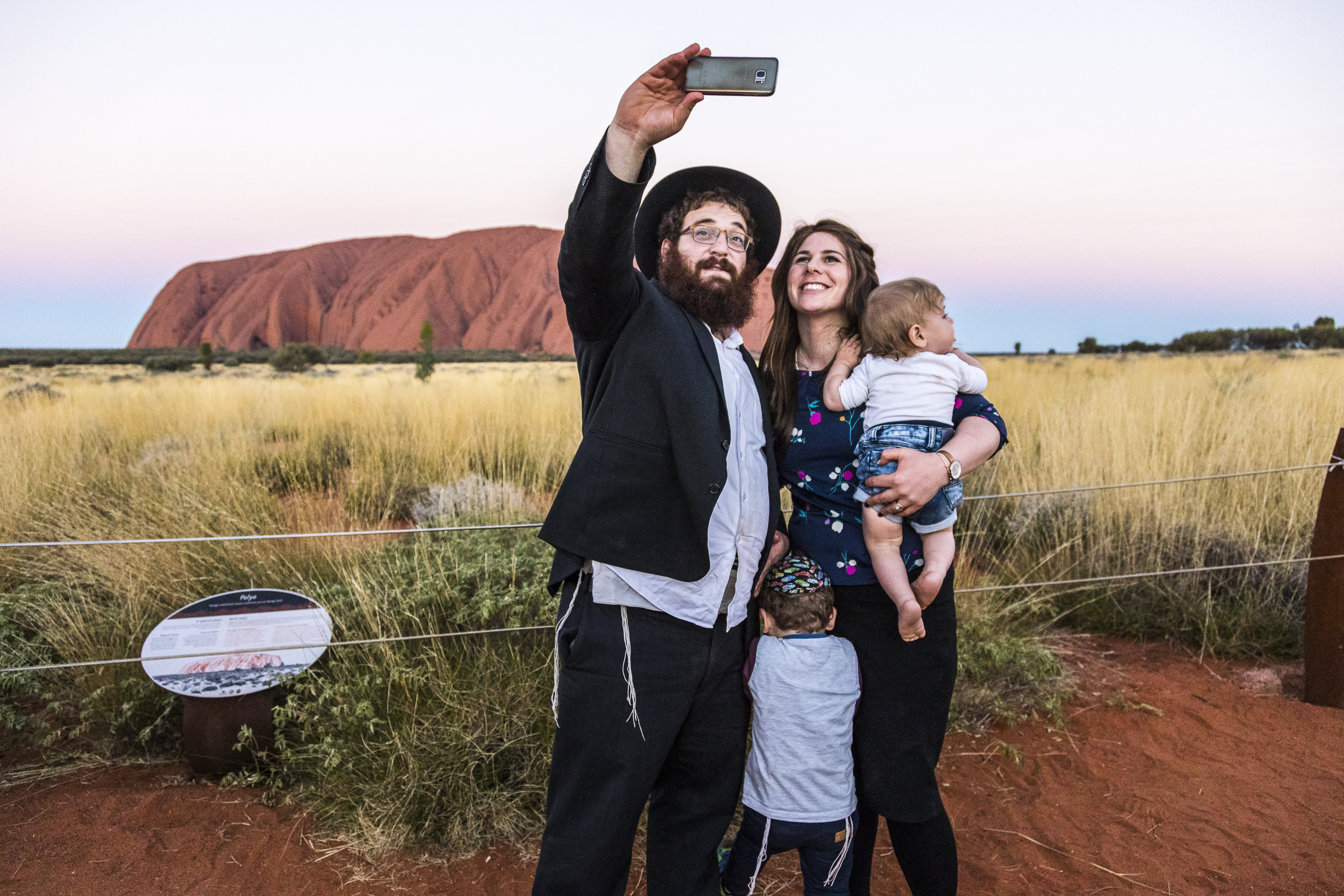 (SBS Australia: Rabbi Yossi and Malki Rodal take a selfie deep in the Australian outback.)