Decades after the post-war generation fled the cities for the suburbs, America is seeing an urban revival. A recent study by the Jewish Federation of Greater Atlanta indicates that twenty-two percent of people in the suburbs plan to move back into the city over the next three years. Millennials and Gen Xers in particular are flocking to major cities. And one of those major cities is Atlanta, Georgia.
This boom has prompted Chabad to open a new location on the BeltLine, a stretch of prime real estate at the center of one of the country's largest urban development programs. With growing numbers of Jews moving to the city and less of them visiting Atlanta's JCC in suburban Dunwoody, the timing is perfect.
"The growth of Intown Atlanta points to the need for a reimagined urban Jewish community center," says Rabbi Eliyahu Schusterman, who, together with his wife, Dena, founded Chabad Intown in 1997 and built it into a thriving Jewish center.
Intown Atlanta is a hodgepodge of forty-five disjointed neighborhoods scattered across the city, some prospering and others deteriorating. Residents of the disparate neighborhoods are isolated from, and even indifferent to, one another. The Atlanta BeltLine will unify the communities and promote connectivity among residents. The twenty-two-mile, artfully designed loop is being constructed on former railroad tracks, and it will encircle the city with multi-use trails, parks, modern transit, public art, housing, and economic development.
At the heart of this transformative project, just footsteps away from the newly renovated Ponce City Market, the BeltLine's most heavily trafficked spot, sits the new center for Chabad Intown with 21,000 square feet of space.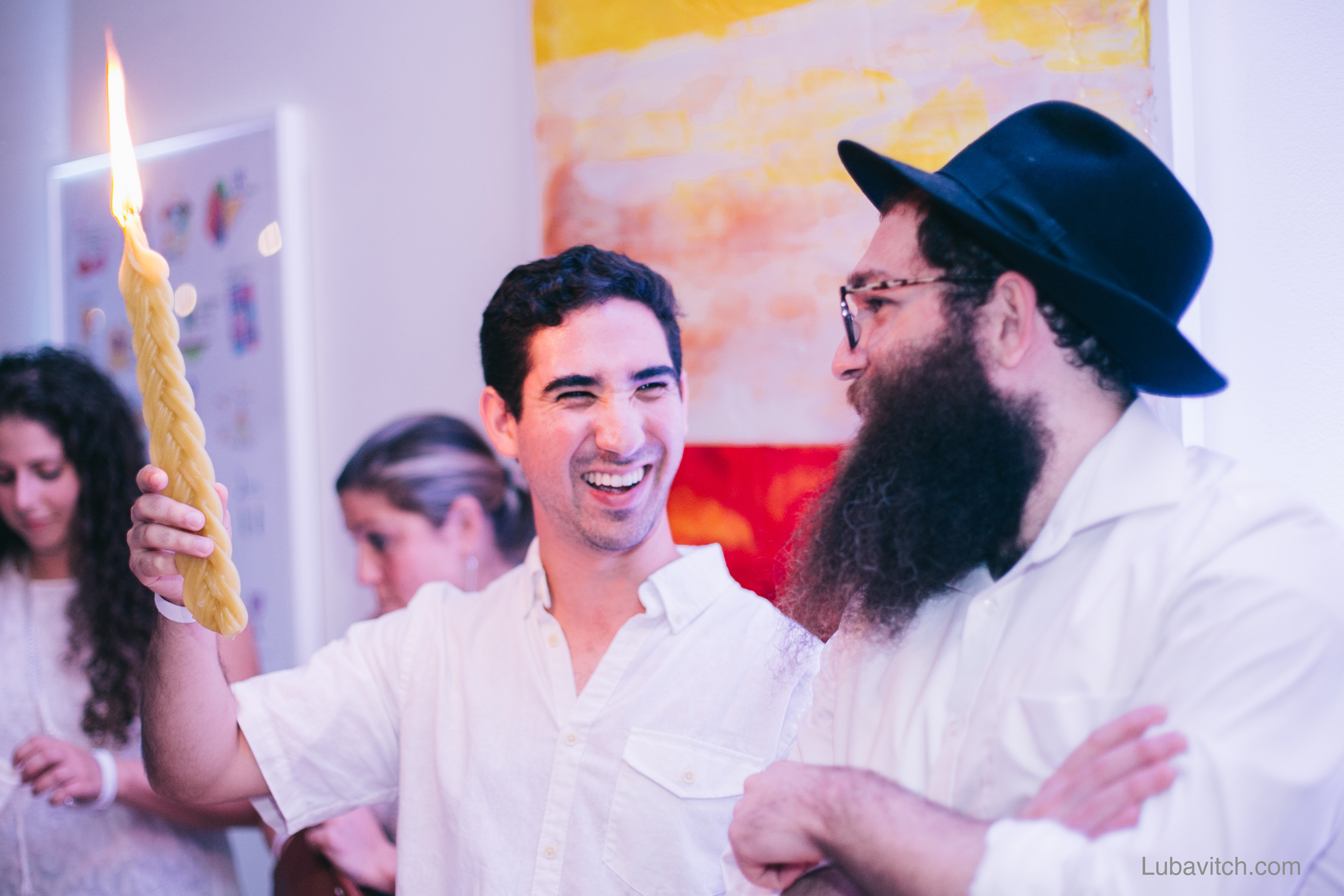 A participant holds the braided candle during a Havdalah whine and cheese event for young professionals at Chabad Intown
"This is a phenomenal opportunity for Chabad Intown to become the hub of Jewish life in the hottest real estate in Atlanta," says Dean Benamy, a local businessman who formerly served as president of Atlanta's Reform Jewish day school. "The BeltLine is like beachfront property or like Fifth Avenue in Manhattan. It's a magnet for millenials. This is where people want to live, exercise, and work."
Since 2000, Chabad Intown has operated out of a home, tucked away in a quiet residential area. And it's had to maintain a separate campus for its thriving preschool. Their Intown Jewish Academy, which offers "life-enhancing Jewish learning" for adults, attracts hundreds of people from metro Atlanta. The Schustermans, together with Rabbi Ari and Leah Sollish and Rabbi Chaim Aaron and Chava Green, also offer robust programming for teens, young professionals, and families. And soon their popularity surpassed their space.
Days before Rosh HaShanah last year, while strolling on the newly built BeltLine with her sister, Dena noticed a property for sale. "How many Chabad Houses have forty thousand people on scooters, bicycles, or foot pass their front door every weekend?" she wondered, as she imagined Chabad Intown at that location.
Moving quickly to obtain the prime location on the BeltLine, the Schustermans purchased the upper part of the building and are currently in contract for the lower level.
Empty nesters, young professionals, families, and teens—all of them, says the rabbi, will enjoy new opportunities to connect through the new BeltLine center.
Initial proposed uses for the center include a café (think "Jewish Starbucks"), a co-working space for businesses and Jewish organizations, a branch of a local Jewish museum—featuring exhibits and art studios—and a communal lounge for teen and young adult programs. Fitness will also be an important component: the venue currently houses a popular yoga studio as a tenant.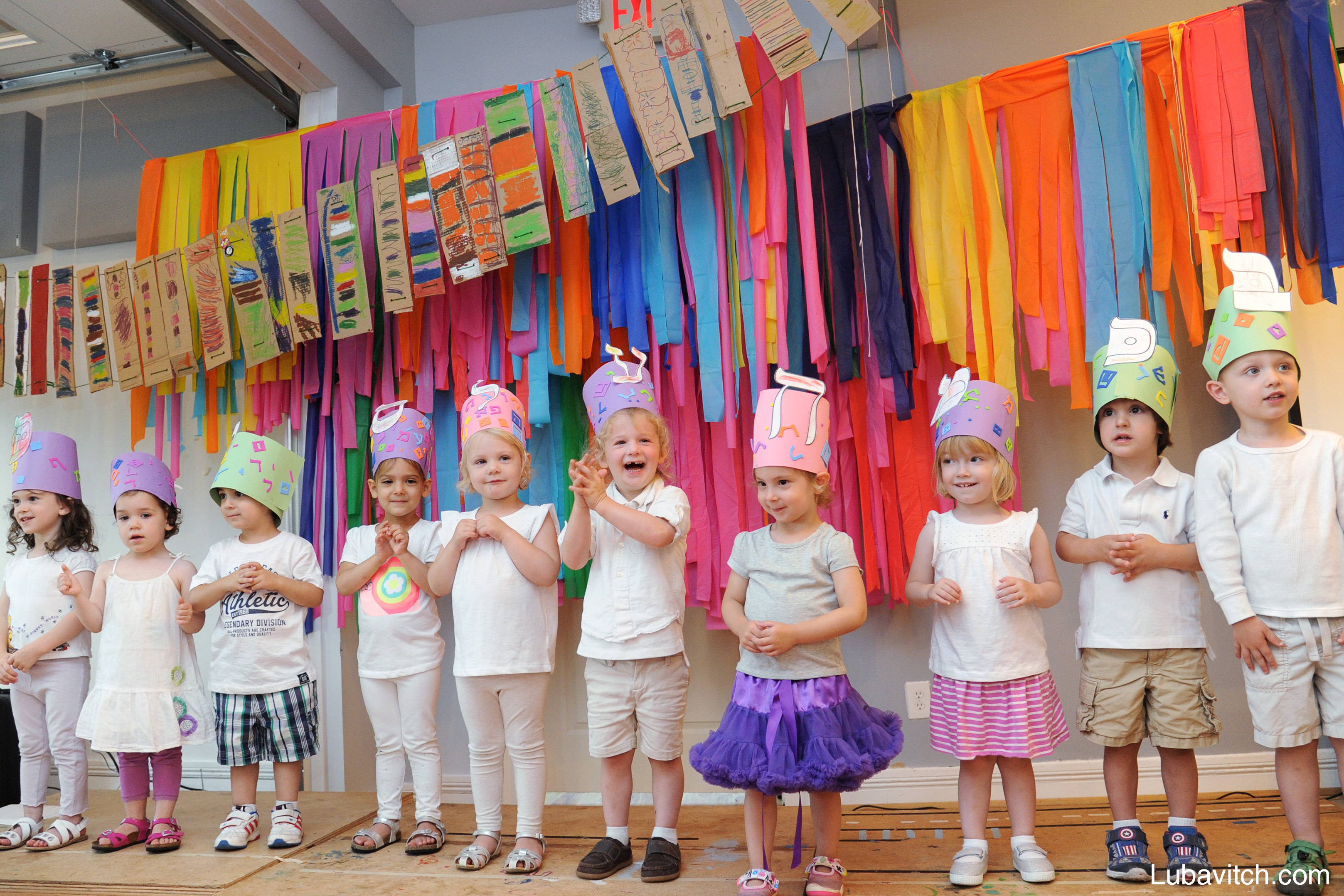 The Intown Jewish Preschool performing
"Eliyahu Schusterman is clearly a visionary," says Benamy, who first met Schusterman on a mission to Israel in 1998. "So many Jewish organizations are dying on the vine. They aren't targeting the future. Eliyahu and Dena connect with all Jews, no matter what 'club' they're in. They are the heart of Atlanta."
Barry Koch, 58, a former media executive now exploring a start-up, describes himself as an "awkward, not particularly observant Jew." He has been studying with Rabbis Schusterman and Sollish for twenty years and appreciates gaining knowledge and growing spiritually in a judgment-free environment. "Chabad Intown has been very important to me," he says. "Their new BeltLine location will allow them to meet people where they are in a much bigger, visible way."
The Schustermans are brimming with innovative ideas for future projects at Chabad Intown. They would like to create a state-of-the-art Giving Kitchen where visitors can participate in classes and workshops on traditional Jewish cuisine. The food made during these programs will be donated to local organizations that feed those in need. They also envision a Jewish-themed children's water park fronting the BeltLine as well as a performance space with a stage and theater.
"Atlanta is filled with synagogues and Jewish organizations offering an array of services. But, at a time when we need to be united, we desperately need a place in the city where we can come together in a most holistic way," says Nancy Habif, a lifelong Atlantan and mother of five. "The BeltLine connects neighborhoods and people, and Chabad Intown offers connectivity at its best, where we need it the most."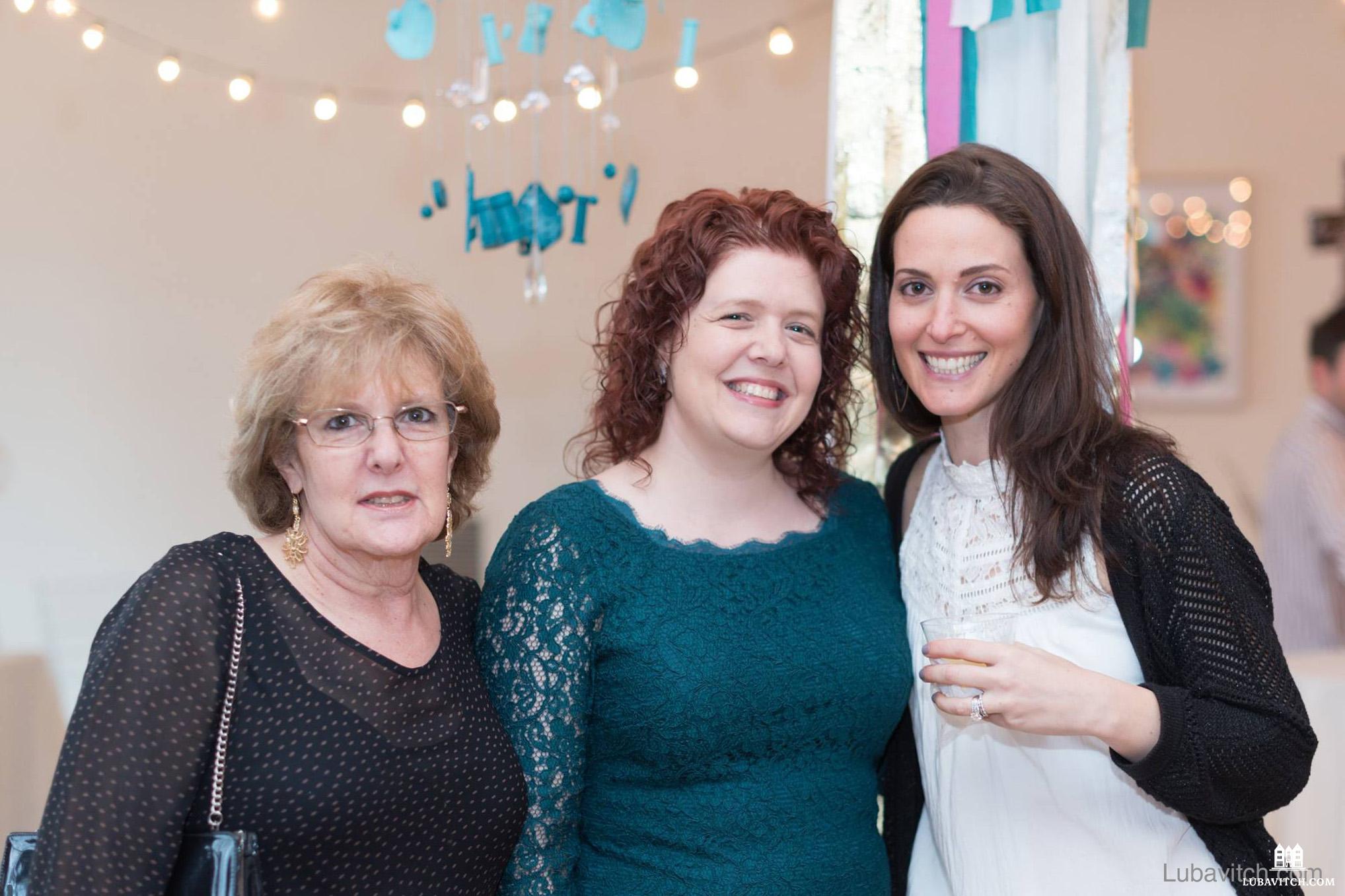 Parents and friends of students at the Intown Jewish Preschool enjoy an event