When in July 1991, fresh after the collapse of the Soviet Union, 150 Chabad-Lubavitch emissaries representing Europe and Russia convened in Russia, local Jews were still afraid. In the annals of Chabad-Lubavitch, which had been operating under the radar during more than seven brutal decades of communist persecution, it was a watershed moment.
Communism's fall was presaged by the Lubavitcher Rebbe who was deeply invested in Russia's Jews, and in honor of the euphoric occasion, Lubavitch News Service, now lubavitch.com, issued a press release that was reviewed by the Rebbe and marked with his handwritten editorial changes before it was released to the media.
A quarter of a century later, 500 Chabad representatives from former Soviet countries and Europe convene in Russia once again. A homecoming to the Rebbe's shluchim, the conference's itinerary which began Monday in Moscow, takes participants on a trip down memory lane to the cities in Russia and Belarus where Chabad was born: Liozna, Liadi, Lubavitch.
"This is a day of true joy," said Rabbi Yitzchak Kogan, a legendary Soviet refusenik, speaking from Lubavitch. "It is now 100 years since Chabad-Lubavitch left this small town and became a powerful force of Jewish life worldwide. It is our great privilege as Chabad Chasidim to bear witness to this."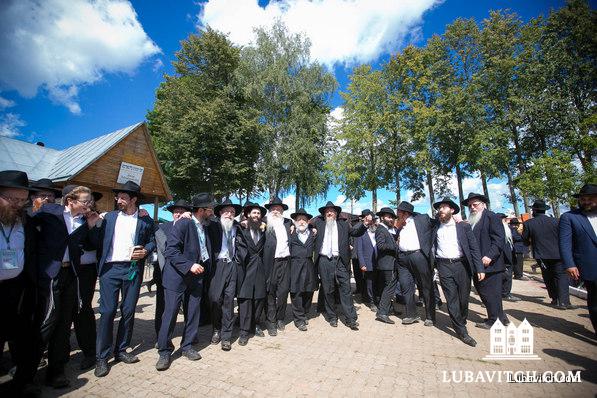 Indeed, as Rabbi Moshe Kotlarsky, Vice Chairman of Chabad's educational division who was instrumental in facilitating this conference, noted, this would indeed be the first time in 100 years that Lubavitch would see such a large gathering of Jews. In 1915, the fifth Lubavitcher Rebbe, Rabbi Sholom Dovber, fleeing the German army during WWI, evacuated his family from Lubavitch, and resettled the movement's center in Rostov.
For Chabad Chasidim whose leaders, parents and grandparents suffered and died under the stranglehold of communism, the conference in Lubavitch in 2016 still rings surreal, the sense of triumph prompting spontaneous outbursts of dance and song. Further underscoring the changed attitude of once fearsome authorities, Belarus's top brass rolled out the red carpet for the rabbis at a welcoming event.
Speaking for the President of Belarus, a government official reflected on the positive impact of Chabad and its activities in Belarus and beyond. A representative for the ministry of religious affairs spoke with emotion, moved by the rabbis who came to Liozna, "the place where the Alter Rebbe [referring to Rabbi Schneur Zalman as Chabad Chasidim do] founded Chabad Chasidism."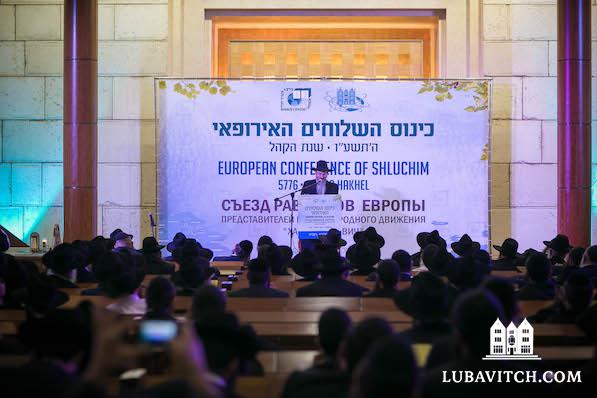 Russia's Chief Rabbi Berel Lazar spoke to lubavitch.com during the conference, reflecting on the change that has transpired over the last quarter century.
"Back in 1991 when, inspired by the Rebbe, we met for the first conference in Russia, Jews had yet to shake off the fear that they had known for so many years. The communist mindset still prevailed and people were absolutely incredulous to see such an open celebration of Jewish identity.
"Today, after 25 years of Chabad's activities in the FSU, the sense of fear that has so gripped our people for 70 years here has given way to Jewish pride. Today, Jews in Russia enjoy a quality of life that is often better, and safer than in many European countries."
On Wednesday, the yahrzeit of the Rebbe's father, Rabbi Levi Yitzchak, the delegation will visit Almaty, in Kazakhstan, where they will pray at his resting place. They will conclude the conference in Moscow before returning to their respective cities.