Jamaica, a tiny 4,000 sq. mi. island in the Caribbean, declared April 16, 2019 as Education and Sharing Day. "This is incredibly historic," says Rabbi Yaakov Raskin, Chabad rabbi and emissary to the island, of this first.
Education and Sharing Day has been in existence since it was introduced and signed as a U.S. congressional resolution in 1978. The then-President Jimmy Carter dedicated the 11th of Nisan as a day "devoted to the importance of education to the lives of its citizens." While originally a one-day initiative marked to honor the 75th birthday of the Lubavitcher Rebbe, it has since become tradition, celebrated annually in hundreds of cities and states across the United States. (Hawaii announced the holiday in 2018 using the shaka, or aloha symbol, common on its four main islands.)
But Jamaica may be the first country outside of the U.S., sans the larger Australia and Israel, to make this gesture. It is most definitely a first for the Carribean. A crowd of one thousand people, mostly locals, gathered at the Jamaica Pegasus Hotel to mark the occasion during a ceremony celebrating Chabad's fifth year on the island. "It's so important for our country and for the world to have a day to focus on sharing and education—as the Rebbe encouraged us all his life," expressed Rabbi Raskin.
The proclamation was signed by Honorable Governor-General Sir Patrick Allen. And one thousand copies of it were distributed to the one thousand people in attendance. "It took a year and a half of hard-earned effort to create this event," shared Rabbi Raskin, "we thank the governor-general and the Jamaican government for making it happen." The event was initially held in honor of Chabad of Jamaica's fifth anniversary and included speaker Eva Schloss. The signed proclamation was a surprise to the guests in attendance.
Chabad of Jamaica plans to use this day as one of kindness; they'll be hosting an annual charity event as a direct result.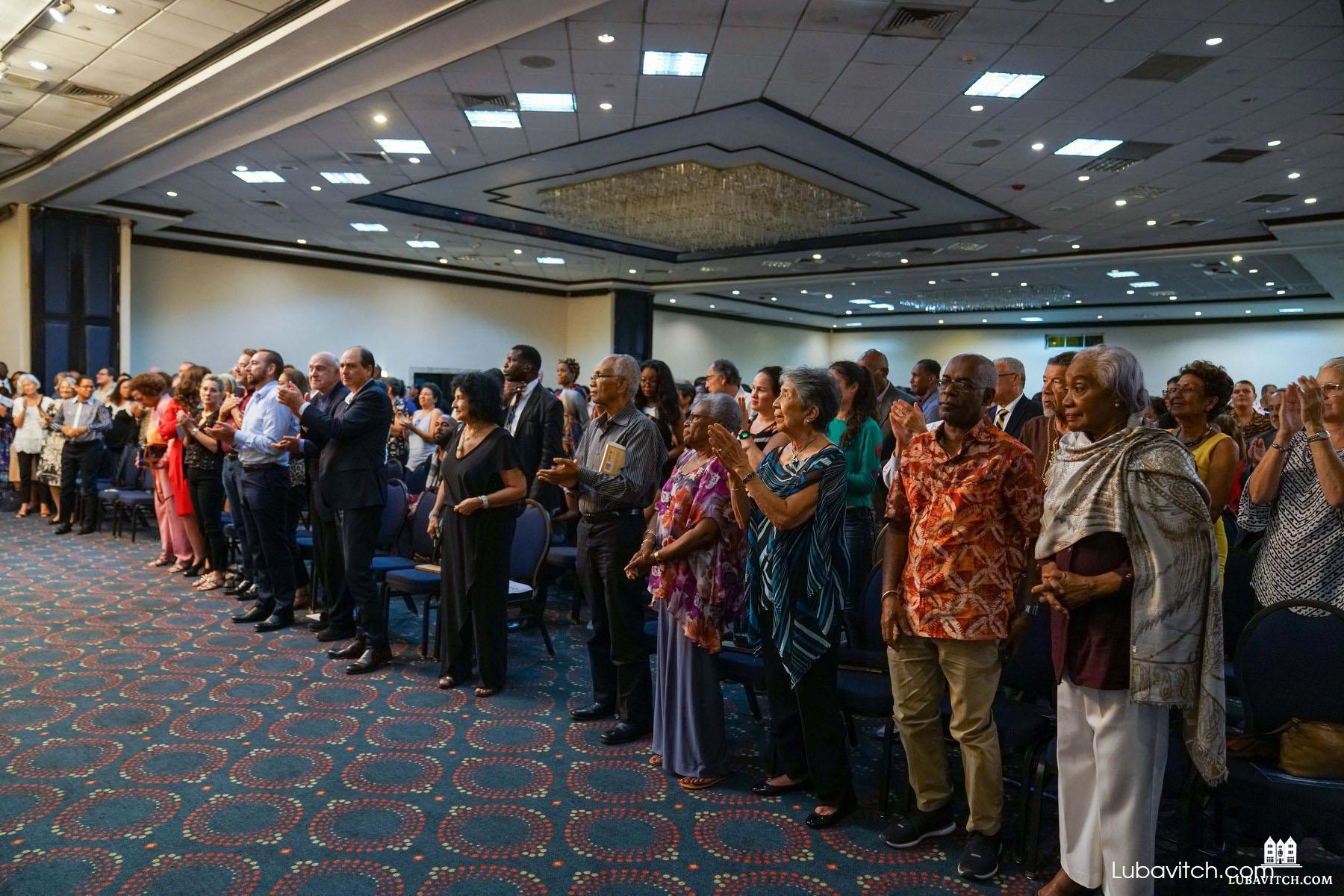 One-thousand people were in attendance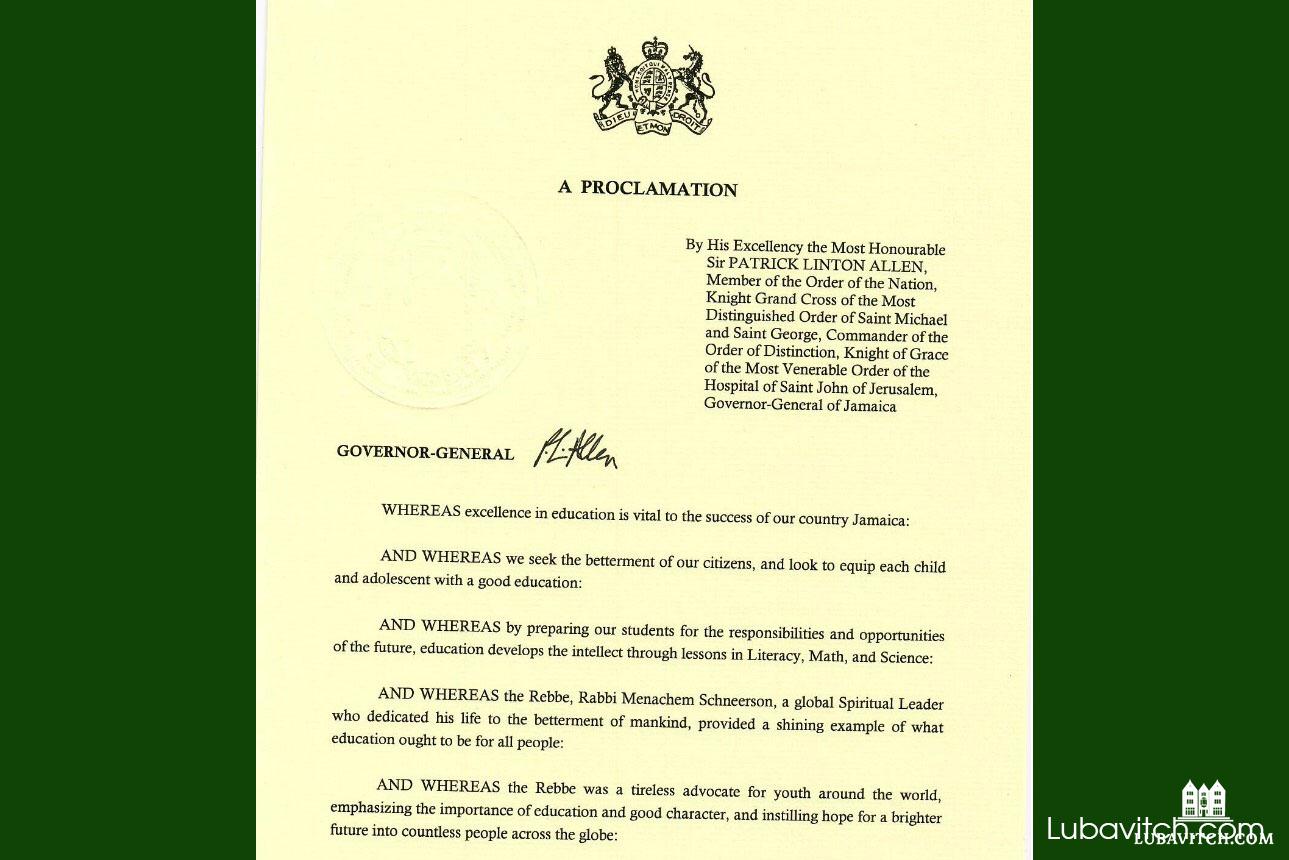 Proclaming April 16 as Education and Sharing Day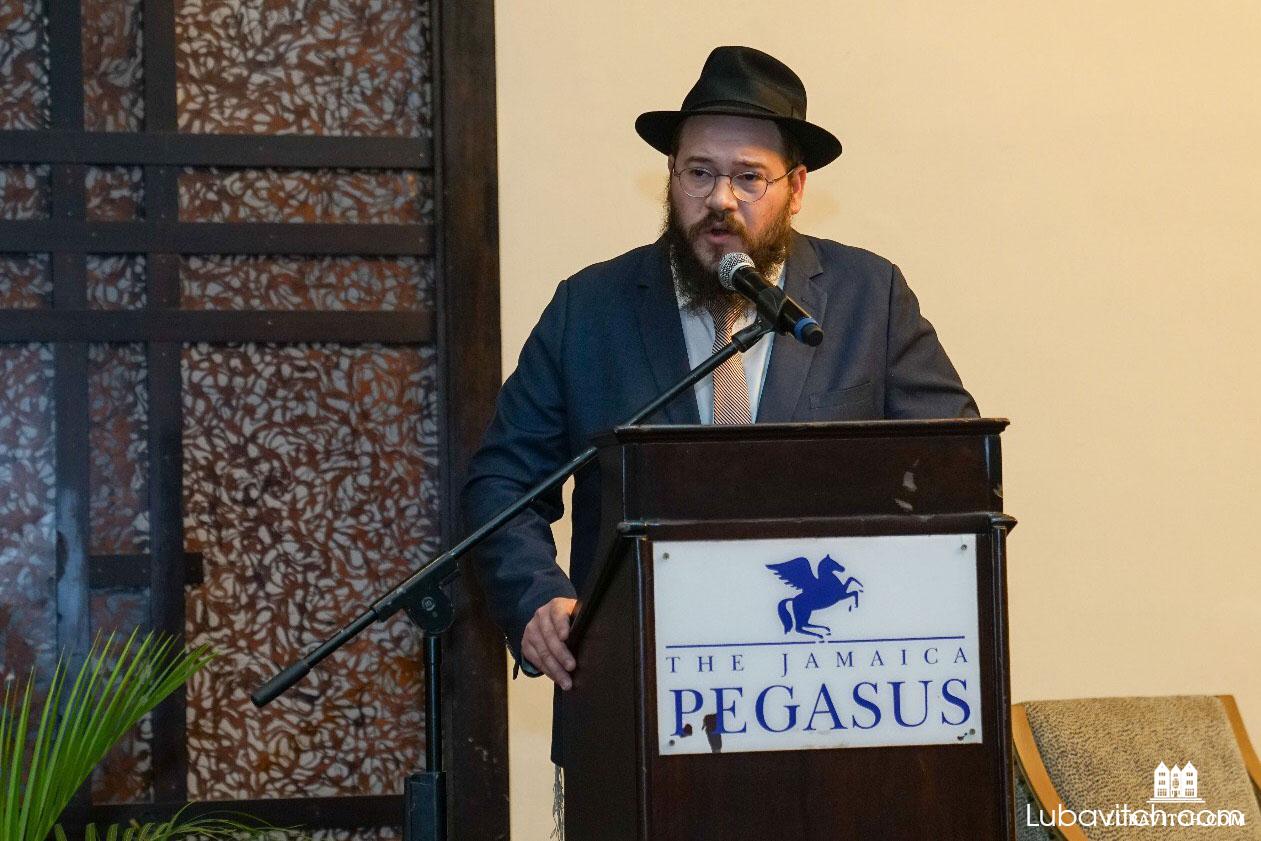 Rabbi Yaakov Raskin at the Jamaica Pegasus Hotel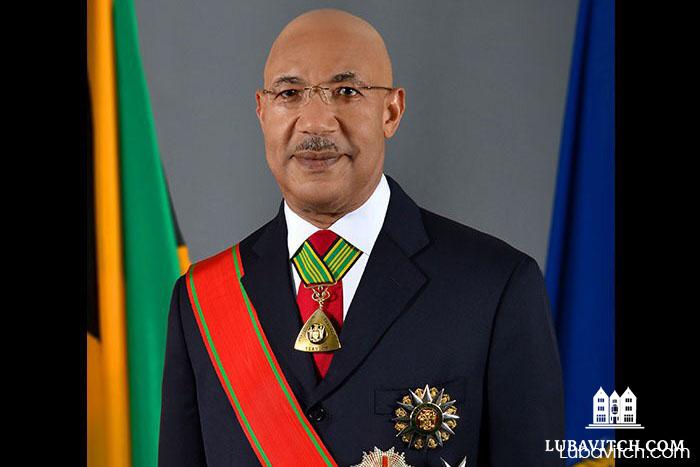 Governor-General Sir Patrick Allen