Article republished from Lubavitch International newspaper, January 2018, in honor of Chayenu's tenth anniversary: June 2019.
On a recent flight somewhere over the Rocky Mountains, Doug Revere pulled out his trusty Chayenu, a weekly compilation of Torah lessons and thoughts. When he noticed his acquaintance's interest, he passed the publication over the armrest. Then he pulled out a second copy for himself.
"It's everything I need for my Jewish study," explained the Nashville resident. "I'm not religious and I never studied in yeshivah, but this is very digestible and easy to understand.
"Plus," he pointed out, "it's so convenient. I travel a ton, so I just throw it in and go."
Having had its inception on a transatlantic flight a decade ago, the hefty paperback has come full-circle.
Louis Pearlman was mid-air to South Africa with his business partner, Mendel Goldman, when the latter pulled out a dog-eared copy of Dvar Malchus. Pearlman was intrigued—and disappointed. While the weekly publication of neatly divided Torah portions is compact and thorough, it's also in Hebrew, a language inaccessible to many potential scholars. At the time there was no equivalent in other languages. Pearlman declared that if their business deal went through, he would sponsor an English version. The deal tanked but Chayenu was born.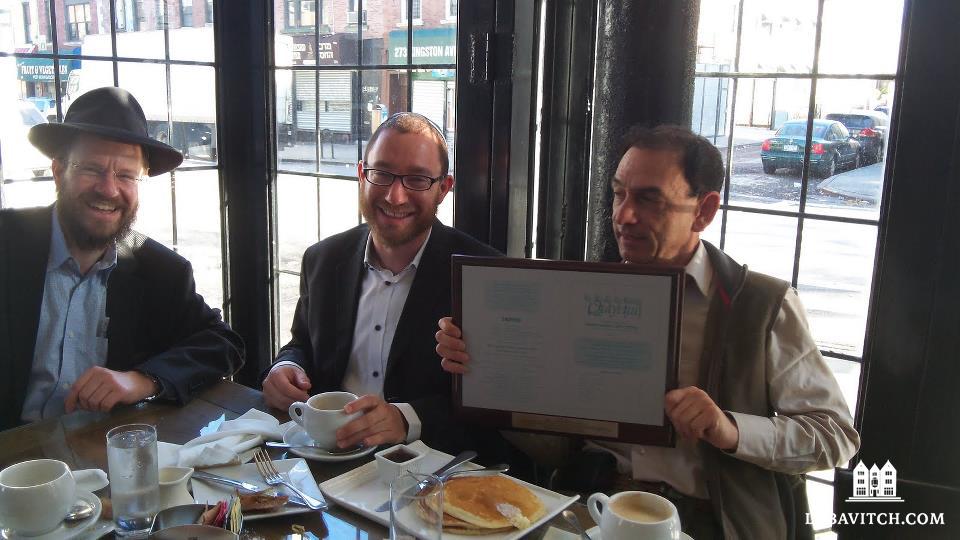 Chayenu Founders: Louis Pearlman and Mendel Goldman of Pretoria, South Africa
In its 180-page format, Chayenu, loosely translated as "Our Life Force," includes 16 Torah study sections divided into daily portions. Some 20,000 users, in 35 countries access its print publication and app each week. "Torah is universal," Rabbi Yossi Pels, Chayenu's executive director said. "It's not relegated to a specific Jewish background or level of knowledge. From the Chumash [Bible], to Maimonides, to the Tanya (and so much in between), it's all here. We've done all the hard work."
In his seventh year in the navy, Bryan Pace is currently stationed in Florida's Panhandle. As a supply officer, he travels to a different city nearly every week. Between his schedule and "the very few authentic Jewish opportunities locally," Pace was looking for something concrete to enhance his Jewish education. He's gotten into the rhythm of pulling out the Chayenu on work trips or after putting his daughters to sleep. Studying daily, he said, "makes me want to be a better person and to be more involved Jewishly. It's one of the best things out there."
The Lubavitcher Rebbe spoke frequently about the importance of learning CHITAS, an acronym for Chumash, Tehillim [Psalms], and Tanya. Torah study, he emphasized frequently, was applicable to everyone. In 1984, he added Maimonides' works to the list. When studied daily, the Chumash and Tanya are completed annually, while Tehillim is said in its entirety each month.
"I didn't go to Hebrew school as a kid, there wasn't much in my synagogue for girls when I was growing up," recalled Penny Schwartz. "Like most of our friends, we were twice-a-year Jews." Recently, she began attending a lunch-and-learn program at her Manhattan Chabad center. When she expressed interest in learning more, a friend introduced her to Chayenu.
"I really love reading the publication, especially the footnotes," said the Ph.D in social welfare. "They add a depth and a richness to the actual text."
Chayenu, she said, has something for everyone. "You want cursory? It's there. You want something more in depth? You'll find it there as well. I personally have very little knowledge, but this makes Torah accessible no matter what your level is. I've been exposed to a whole new world—well, really it's an old world. And I love it."
Back in Nashville, Doug Revere has made Torah study a regular part of his routine. "I started learning Tanya before prayer, and eventually made the commitment to lay tefillin. I've realized you can't just study, you also have to pray. You can't only pray and study, you also need to give tzedakah, do good deeds. Really, it's become a virtuous circle for me.
"This has all happened in the last few years,. I'm in my 50s now, and I can say that Chayenu has completely changed my life."
For more information on Chayenu, visit chayenu.org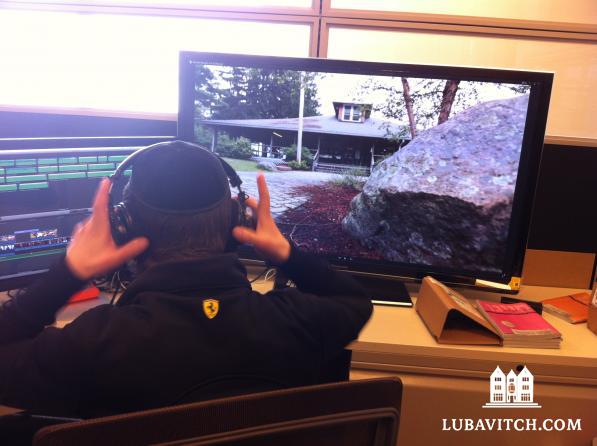 The trusty Chayenu accompanies a businessman or woman on their workday (Pinterest: Shmuel Hoffman)